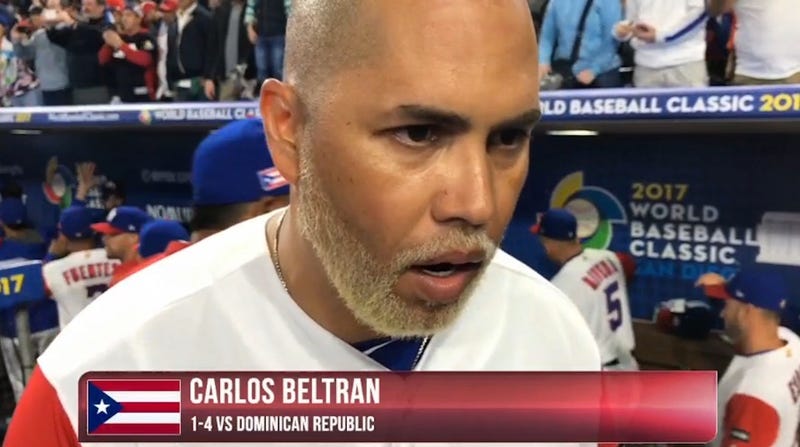 Hockey explores flow. Baseball explores bad facial hair. Just the way it is.
---
Floetry In Motion
You know it. You love it. A tradition unlike any other. The annual All Hockey Hair team from the Minnesota State High School Hockey Tournament. Before we get to this year's Top 10, I just have to say how much I thoroughly respect the delivery and writing on these videos. Someone give John King a sitcom already. Hockey Dads, premiering Tuesday nights on ABC. Just has a nice ring to it, doesn't it? – PAL
TOB: He did say he moved to New York. Maybe he got a job in the biz?
First, enjoy the full video, then check out our commentary on the rankings.
#10: Tommy from the champs, who reminds us long hair don't care as he catches the wind just right.
PAL: The P.D.M and layered wings is timeless. The ladies love it, and Tommy B. knows it.
TOB: Truthfully, this is the best hair of the bunch. A real snub to fall all the way to #10.
#9 They say life is a series of ebbs and flows. Well, Nick, from Eden Prairie hasn't seen an ebb in quite a while.
PAL: Classic filth. Nick plays it off like he's joking about loving his hair, but he seriously loves his hair. I wonder if his mom has that fried bleached look like Dr. Zasio on Hoarders? I bet you she does. 
TOB: Bill Simmons did not get that joke.
#8 Anyone named Dallas has a shot of making the team. What's he's smirking about? He just shot J.R.
PAL: Great symmetry in the back. It's really about that up-curl. The mustache is narsty with a 'r'. The detail that really completes the ensemble here is the untied jersey laces. This is a kid who will not wear undershirts to work as an adult.
TOB: Imagine your daughter brings this guy home. You'd know you did not read to her enough when she was a little kid.
#7 You've heard of an afro? Say hello to an af-flow.
PAL: I like this. #7 might be a reach, but it's natural. Wild. He really got the most out of it.
TOB: Not everyone can have flow like us, Phil.
#6 You know what the definition of intense is? Being the only guy on your team to dye your hair. We call this the Raggedy Andy.
PAL: Can't believe this made the top 10. King is a visionary, but this pick was terrible, and nearly in the top 5, no less! That's hallowed ground.  
TOB: Is this kid already going bald? That's a high hairline he's hiding.
#5 Do not adjust your screens. We're not in HD. That's just the perfect hair of Tyler from O.M.G.
PAL: This is the stuff of top 5. Feathery. Light. Is he the villain from an 80s high school movie? He could be, and that's the point.
TOB: Not my style. I prefer #10.
#4 Next up, Griffin from Wayzata gives us some old school dirtay. That's D-I-R-T-A-Y.
PAL: A 'Griffin' from Wayzata, eh? Cake-eater name from a cake-eater town. His dad drove to this game in a Mercedes…but the cake-eater nails the hair, dammit. Worthy of a top 5.
TOB: Call me old-fashioned, I don't like the "dirtay". I like natural flow.
#3 We found the Hanson brothers of special hockey here.
PAL: For my money, the guy on the left should've been number 1. It's just perfect. No bells and whistles, and he isn't joking around like Dallas up above. I can't imagine this dude having any other flow, and I don't want to. It's perfect. His hockey hair is meant to be.
TOB: He looks like Noel Gallagher. It's great. And you can tell he does it for the love of the flow, and not the limelight, because he's very unhappy about the camera in his face.
#2 We call this next look the Charlie Sheen, because Tanner's mullet has party in the back and the front.
PAL: Damn, this is good. The voluminous fluff is mesmerizing. Soft-core, 80s style. This kid's trouble, but you're parents oddly defend him because he's always addressed them in the formal 'Mr.' and 'Mrs.'.
TOB: It's so bad that it goes beyond being so-bad-it's-good to just being bad again.
#1 And, man, did we need this kid. I mean, look at this. The extra bonus flip for the fans. In a year with lots of, ah, geometrics and Bruno Mars haircuts, this kid was here to remind us what it's all about and inspire a new generation.
PAL: The hair is so good, you don't need to see the front. God touched him and gave him flow.
TOB: I died laughing at this one: "Top of the charts we have Reagan Garden. They don't tell you his middle name's Olive, because he's brought unlimited salad to the tournament for everyone." Good god, I want this guy to narrate my life.
So there you have it, the 2017 All Hockey Hair Team. We really need to go cover the State Tourney next year, TOB. – PAL
Source: "2017 All Hockey Hair Team", John King, Game On Minnesota (03/11/17)
---
Shut Down the NFL
In 2015, a class-action suit was filed against all 32 NFL teams alleging they gave players painkillers and anti-inflammatory medicines in a manner violating federal drug laws. The plaintiffs have now asked to amend the complaint to make new allegations uncovered in discovery. The short of it is, NFL teams were pumping their players with enough drugs to kill large animals, without explaining to players what they were being given and the possible side-effects, both short and long term. Team trainers and doctors talked openly about avoiding crackdowns from the DEA. Trainers, not authorized to administer or give prescription medication, did so routinely, including in so-called T-Trains, where players would line up to receive a shot of Toradol, a strong painkiller with severe side effects. Just handing them out like candy. No big deal. The part that really made me sick to my stomach was this account from former Seahawks offensive lineman Jerry Wunsch:
On November 22, 2003, the night before an away game in Baltimore, Maryland, trainer Ken Smith gave named Plaintiff Jerry Wunsch an Ambien. The next day, before the game, Coach Holmgren asked Mr. Wunsch if he could play, despite excruciating pain down the whole right side of his body, to which Mr. Wunsch replied "I can't play, Coach. I can't play today. It's my first game. I just can't do it." Coach Holmgren then called Sam Ramsden, the Seahawks' trainer, and asked "what can we do to help Mr. Wunsch play today." Mr. Ramsden brought the doctors over, who gave him a 750 mg dose of Vicodin and Tylenol-Codeine #3, saying they would help, even though Mr. Wunsch was already taking anti-inflammatories as prescribed by his doctors. He played – feeling high – and after half time, the Medications wore off and he told anyone who would listen that he could not play anymore, but Mr. Ramsden, the head trainer, gave him another 750 mg of Vicodin on the field for the second half, telling Mr. Wunsch, "Don't sue me personally for this."
Meanwhile, as a Deadspin commenter pointed out, wide receiver Josh Morgan's career is done because he smoked pot. Christ. Pain is your body's way of saying there is a problem. Taking a painkiller in order to continue playing football can only make things worse, as you can't feel the damage you're doing. But do NFL teams care? Nope. Do the coaches care? Hell no. Do the doctors and trainers care? Not enough to have a god damn backbone and uphold the standard of care. No, instead, they do their best to keep the NFL "pill counters…off  the trail." The only solution, other than ending football, is for the NFLPA to hire and control the employment of all doctors and trainers. The doctors and trainers should not report to the teams or coaches in any respect, and the NFL should foot the bill by granting the NFLPA the money to pay for this. What an evil corporation. -TOB
Source: "Lawsuit: NFL Teams Repeatedly Broke Federal Drug Laws, Handed Opioids Out Like Candy", Laura Wagner, Deadspin (03/10/2017)
PAL: Let's just stop watching the games already. Seriously, what the hell are we doing? NFL teams ignored concerns raised about concussions, and they've knowingly provided highly addictive prescription drugs to be used in a way they were not intended to be used at an alarming rate. Aside from those real concerns, television networks, blogs, podcasts, and fantasy sports have made a 16-game season a 365-day circus to the point where we receive daily updates about a crappy former NFL player's publicity stunt of a professional baseball career. It sucks on a moral level, and it sucks on an entertainment level. Just stop.
---
Jim Harbaugh Would be the Worst Brother-in-Law
Imagine, for a moment, that one day your sister comes home and tells you she's dating a famous quarterback, or a famous football coach. Hmm, you think. That could come with some perks. Some time passes and you get to know him a bit. He's a busy guy, but he treats your sister well, and she's very happy, and you get to attend football games and go on nice vacations and man isn't life great? Now imagine that quarterback/coach is Jim Harbaugh. Welcome to your worst nightmare, pal. Jim's brother, John, the head coach of the NFL's Baltimore Ravens relays this story of Jim's insane competitive streak, which veers well beyond "hyper competitive athlete" and into "absolute crazy person":
Last Memorial Day we did vacation together. My wife and I have a cottage up north in Michigan on Lake Huron. We… have a basketball hoop in the front yard in the driveway, and we were going to play a little game with the kids, and we just started shooting around, and next thing you know it was a 4-on-4 game. It was Jack, who is two-and-a-half, Addy, who is six, Katie, who is four-and-a-half or five at the time, Allison who is 13 or 14 and she is a little basketball player, and Jim and me and Sarah, my wife. We're playing, and you can picture the kind of game it is, right? Allison happens to hit a couple jumpers and we're playing to seven, and we're up maybe 5-1. Next thing you know, Jim starts going over the top of Allison for rebounds, he's boxing her out 10 feet away from the basket. Next thing you know, it's 5-5 and Jim has made all the shots for his team of course. I'm like, you know, maybe Addy would like to touch the ball? Maybe Katie or Jack could dribble a little bit now and then? It goes 6-6 and a long rebound comes out the side, he goes and gets it. I see Allison happens to be over there, so I see him going to the basket, he's going to take Allison to the hole, you know, he's about 6'3″, 235, so I'm going to go cut him off. I get him with my right arm bar across his chest and I'm trying to body check him into the pricker bushes behind the driveway, and he just powers his way to the basket, lays one over the top, a reverse layup off the board, and all he could talk about is how he won. He picks up Jack and says, 'Doesn't it feel great, Jack, to win? Doesn't it feel great to win?' An hour later we were crossing paths in the backyard to go get a soda or something, and he looks me right in the eye and he says, 'Hey John, have you won anything yet?'"
John, of course, should have had the easiest retort in the world: "Yeah, Jim. I won a Super Bowl. How you like them apples?" It doesn't say what he actually said. But can you imagine having to deal with a person like that at every family gathering?  -TOB
Source: "A Free Agency Free-For-All", Peter King, MMQB (03/13/2017)
PAL: Hyper-competitive, or immature man-child dick? Maybe they are the same thing. I selling Jim Harbaugh. His act will wear thin (again).
---
It Costs a Whole Lot to Pretend You're Something That You're Not
Rutgers University joined the Big Ten (14 Teams) in 2014. Aside from one good season in football, Rutgers is not a competitive Big Ten team in the sports that generate the most revenue: football and men's basketball.
That hasn't stopped the athletic department from spending like a big-timer. It has has been running at a $20M annual deficit since 2006. In 2016, it reported a $28.6M deficit, including a $10M+ loan from the university bank at an interest rate of 5.75% (repayment: $18M). The Scarlet Knights are getting money from seemingly anywhere. $11M in student fees diverted. $17.1M from the university's general fund.
Why is this happening? Because Rutgers joined a power conference, and in 2021 the university will receive its full share of that TV contract money (as much as $40M). In other words, they would like you to believe they are investing in the future.
The problem is the people making those investments haven't done a very good job. A large chunk of money can't be called an ideal investment, as it's being given to fired coaches, athletic program employees, and buyouts for sports marketing firms. Over $12M in total. Giving bad decision-makers more money is how you end up paying $12M for people to not work for you.
And the school just signed an 11-year, $65M contract with a new sports marketing firm.
Yes – ramping up to become competitive football and basketball teams in a "power conference" is going to take some money (the football and basketball teams were 0-9 and 3-15 in conference play this year). It also takes a bit more competence than what has been put forth is the article linked below.
And let's be real for a second: Setting aside scandals of Penn State proportions, Rutgers is not going to consistently compete with the big boys of the Big Ten any time soon.
With that in mind, Rutgers might want to think long and hard about the path they are on and remember the following numbers as they continue take money from academics:
$45K: Cost of out-of-state attendance (tuition, room & board, books, etc.)

30 percent: Amount of curriculum is taught by contract teachers
Let's look at the bright side: Rutgers can look forward to participating in a bunch of Big Ten Homecoming weekends. They are the kind of team better programs bring in to guarantee a win with all the alumni in town. – PAL
Source: "Chasing Big Sports Goals, Rutgers Stumbles Into a Vat of Red Ink", Michael Powell, The New York Times (3/12/17)
---
Brent Musburger: Not America's Grandpa – More Like Its Creepy, Degenerate Uncle
For years, Brent Musburger announced all manner of major sporting events – the World Series, major College Bowl Games, and the Super Bowl, among many others. I always preferred Keith Jackson (Whooooa, Nellie!"), but only by a hair. They both seemed like kindly old grandpa, beamed into your living room each week for the country's biggest college football games – the sports I associate them with the most.
But over the years, Musburger started to show another side. It began with subtle gambling references – when a team got a late, otherwise meaningless touchdown in a blowout, Musburger said, "Some scores mean more than others." The score had pushed the total points for the game over the over/under – so a lot of people won or lost a lot of money because of that touchdown. He grew more bold with his gambling comments, often referencing his "friends in the desert" and mentioning the insights they had provided him about that game. He even once even mentioned the early Super Bowl point spread in the closing moments of the conference championship game he was announcing, after getting the info from one of the aforementioned "friends in the desert". Musburger came out of his shell more the older he got – few will forget the time he kickstarted Jenn Sterger's career when the camera panned to her in the crowd at an FSU football game, and Brent said lustily, "1,500 red-blooded Americans just decided to apply to Florida State."
In his last big game, he defended Joe Mixon, the Oklahoma running back, who had served a year-long suspension for breaking a female student's face. The video of the punch was released just days before the game, and the 2-year old story was back in the forefront. Musburger did not come off well, and during the game was told of the Twitter backlash. He went off. Just weeks later, it was abruptly announced he was retiring, and a random SEC basketball game in January would be his last ever broadcast. Many assumed ESPN had finally had enough with Brent.
Not so, says Brent. He has "retired" to Vegas, and now hosts a sports gambling show on Sirius Radio. Brent hosts the show live in a studio in the middle of the gambling floor of a Vegas casino. This article profiles Brent as his show is getting kicked off. I knew he had become America's creepy uncle, but goddamn, Brent loves gambling. It's an entertaining read, as you see a side of Brent few have seen. -TOB
Source: "Brent Musburger Used to Make Veiled Gambling References. Now He's Dropped the Veil", Adam Kilgore, Washington Post (03/14/2017)
PAL: 70 year-olds truly don't give a shit about what other people think. A lot of them make semi-creepy comments about younger women. Most of them love Vegas. Musberger, 77, is simply old. His not giving a damn just happened to take place on national television. Go do the lame gambling show. Those shows are the worst.
---
Video of the Week:
---
PAL Song of the Week: Sylvan Esso – "Play It Right"
---
Like what you've read? Let us know by following this blog (on the right side, up near the top), or:
Email: 123sportslist@gmail.com
"I'm over here in my unit, isolated and alone, eating my terrible tasting food, and I have to look over at that. That looks like the most fun I've ever seen in my entire life, and it's B.S. – excuse my language. I'm just saying that I wash and dry; I'm like a single mother. Look, we all know home-ec is a joke – no offense – it's just that everyone takes this class to get an A, and it's bullshit – and I'm sorry. I'm not putting down your profession, but it's just the way I feel. I don't want to sit here, all by myself, cooking this shitty food – no offense – and I just think that I don't need to cook tiramisu. Am I going to be a chef? No. There's three weeks left of school, give me a fuckin' break! I'm sorry for cursing."
-Seth