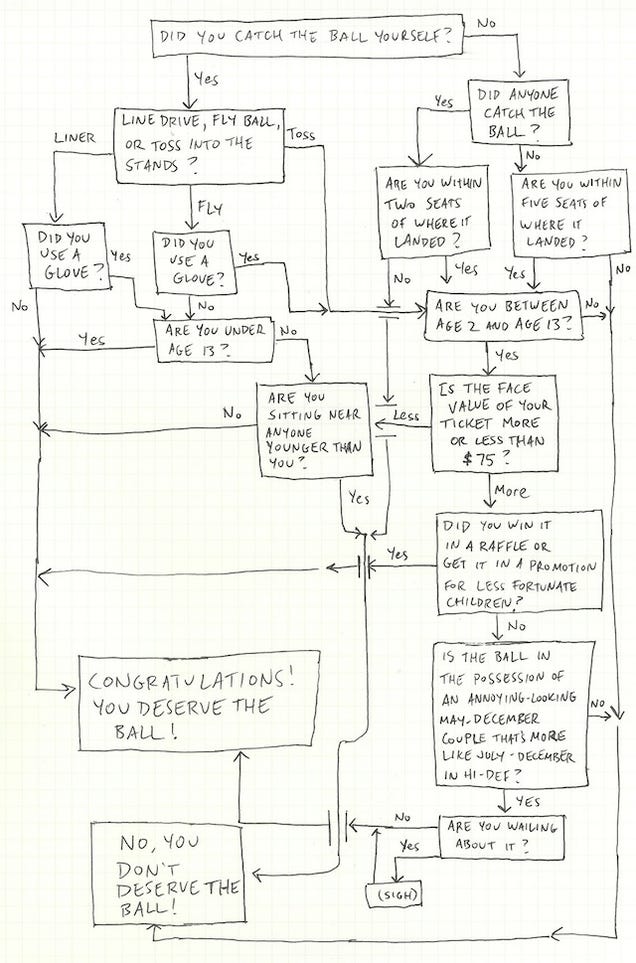 Required reading.
---
I Can't Stop Thinking about Aaron Hernandez
Aaron Hernandez was convicted of murdering one person, recently acquitted of murdering two others, and allegedly shot another in the face. At the time of his apparent suicide on April 19, Hernandez was appealing the murder conviction that had him facing life in prison without parole.
As many of you know, Hernandez, 27, was also a very talented tight end for the Patriots. He was at one time the youngest player in the NFL, a major contributor to the team's 2012 Super Bowl victory, and after just two years in the NFL, he was awarded $40M contract extension. He was so good that his troubled past – both in his hometown of Bristol, CT, and during his time at University of Florida – was worth the risk and the effort. 
Clearly, he had some major issues. From MMQB's Albert Breer:
Both at Florida and in Foxboro, Hernandez had one of the defining qualities of a sociopath. As one coach of his whom I know well described him, "He's the most talented liar I've ever been around." As such, he could move as smoothly with guys in the financial district in Boston as he could with the people on the street in his hometown, something that facilitated the double life he was able to lead.
To many around him, it seemed like Hernandez had put his life in order. He was a beast on the field, and a favorite of owner Robert Kraft. But this timeline tells a different story:
July 16, 2012: Two people are shot and killed in their car in Boston. This is the double murder of which Hernandez was recently acquitted.

August 27, 2012: Hernandez signs a $40M contract extension with the Patriots and donates $50,000 to the Myra Kraft Giving Back Fund (Kraft had recently died of cancer).
February 13, 2013: Alexander Bradley, then a close friend of Hernandez is shot in the face in Miami. Bradley was reportedly the only witness to the double homicide in Boston. Bradley survives, but does not name his Hernandez or any other assailant when police question him.
June 13, 2013: Bradley files a lawsuit against Hernandez for, in plain speak, shooting him in the face.
June 17, 2013: Odin Lloyd murdered, shot multiple times in the back and chest in a industrial park 1 mile from Hernandez's house. Hernandez destroys the home security system, his phone, and hires a cleaning crew to his house the day Lloyd's body is found. Hernandez is later convicted of the Lloyd murder.
In light of his apparent suicide, Breer recounts a dinner he had with Hernandez in Indianapolis in February 2013. While Breer doesn't give an exact date of the dinner, the 2013 NFL Combine began on February 20 and ended on February 26, so it seems like Breer's dinner with Hernandez took place 1-2 weeks after he allegedly shot Bradley, the only witness in the 2012 double-homicide. With this info top of mind, consider the following from Breer:
As for Hernandez himself, I think back to a February night in 2013 when I had dinner with him at a steakhouse in Indianapolis during the combine. I think about the truth of why he was there to talk to his then-coach, Bill Belichick, and about the way we treat athletes in this country…
…The Patriots' then-star tight end was in Indy in February 2013 to tell Belichick he was going to spend the bulk of the coming months rehabbing his shoulder in California, rather than Massachusetts. Hernandez told me he was doing so to be closer to Tom Brady, who was spending the offseason in Los Angeles. It was only after Lloyd's murder four months later that I found out that was far from the whole story.
I later discovered what Hernandez's lawyer, Ronald Sullivan, detailed on WEEI radio in Boston earlier this week. Hernandez told Belichick that day in Indy that, at the very least, he needed to stay away from Foxboro because the heat was on back home in Connecticut. Hernandez broached the idea of a trade to get him out of the area. Belichick told Hernandez he couldn't trade him but offered to help with security measures.
Hindsight certainly is 20/20, but this look back is down right scary. In my opinion, he killed two people in 2012, tried to kill the only witness, then killed another friend in less than a year. He was completely out of control and made one last effort to get as far away as possible by way of a trade.
Side note: There's been some stories about whether or not the Patriots are on the hook to pay Hernandez's estate millions of dollars because, at the time of his death, he was appealing the murder conviction. In Massachusetts, there's a legal principle called "abatement ab initio", which essentially means that if someone dies before he or she can exhaust all appeals, then they die innocent. This article makes a pretty strong case that, no, the Patriots in all likelihood are not on the hook. For one, Hernandez was very likely in breach of his contract. Second, he and the Patriots had a grievance settlement, which, in all likelihood, ended the matter once and for all.
One last thought, and I might be missing something, so please correct me if I am. Reports are that Hernandez had written "John 3:16" on his forehead before hanging himself with a bedsheet. Is it safe to assume there are no mirrors in a maximum security cell? If so, wouldn't it be pretty difficult to write anything on your forehead without a mirror, considering you'd be essentially writing it backwards? I just tried tracing it on my forehead – it's not easy to do. – PAL
Source: "Hernandez's Suicide: Questions We're Left Asking", Albert Breer, MMQB (04/19/2017)
TOB: Such a great heart, that Belichick.
---
The Things New Englanders Do for Tom Brady
Words to live by: If you're going to be loud and obnoxious, then be right, too.
The Boston Marathon was this past Monday (which my sister, Missy, completed and kicked butt once again). One guy, Abdul Dremali, found some great motivation for the runners on an unseasonably hot Patriots' Day:
Funny. Local. Topical. Solid post! The pic was so good, in fact, that ESPN reached out and asked the Dremali (not the guy in the picture) if they could use it on its platforms. To put it politely, he said no, because of "the witch hunt" they led against pretty boy Tom Brady. He used other words, too, and it's impossible to read them and not hear Morgan O'Mally, Casey Affleck's character in Good Will Hunting, drunkenly uttering the tweet (click on the story for the unfiltered tweet). 
Dremali was the toast of the town. He gave permission for seemingly every other outlet to post the photo, even though Twitter is public so permission isn't necessarily needed.
There was just one issue. Can you guess? It wasn't Dremali's picture. They were asking permission for a photo that wasn't his, and Dremali never exactly corrected media outlets when they asked for permission they did not need.
Deadspin's Samer Kalaf sums it up poetically: "There's a lesson in all of this: Validation on the internet is the most addictive drug of all."
Still, it was some damn good sign work. The real hero is the subject of the photo. I think those might be cargo shorts. – PAL
Source: "Patriots Fan's Heat Check Goes Wrong", Samer Kalaf, Deadspin (04/18/2017)
TOB: I'll just leave this here:
---
Update: Bud Grant Garage Sale
In May, 2016, we posted about a tradition unlike any other: Bud Grant's garage sale. This year will be the last garage sale for the Minnesota Vikings hall of fame coach. His reason is pretty straightforward: "I'm running out of stuff."
This last one comes with a great marketing campaign: a Bud Grant bobble head.
Grant, who led the Vikings to 4 Super Bowls (0-4), is a big deal to football fans in Minnesota. He'd definitely be on the Mount Rushmore of Minnesota coaches. With this in mind, it's kind of crazy to think he's never had a bobble head. Well, not a mass produced one at least (a few prototypes were made, but Grant and the bobble head maker could not agree on a price).
Grant has been approached about a bobble head many times. So why the change of heart this year?
"[S]omebody suggested to have them at your garage sale to advertise. You've got to have a hook. You can't just say, 'Come to my garage sale and buy baby clothes.' ''
That's true, Hall of Fame football coach and Minnesota legend. It's not the baby clothes that brings them to your garage sale. – PAL
Source: "Bud Grant's final garage sale will include unique bobble head", Chris Tomasson, Pioneer Press (4/20/17)
---
NFL Doctors: We Should Receive Military Exemptions Because Our Players Are Warriors on the Field of Battle
The arrogance of the NFL knows no bounds. There is presently a federal class action lawsuit against the NFL brought by former players regarding the illegal distribution of addictive painkillers and anti-inflammatory drugs by NFL teams to its players. At a meeting in 2011, the DEA warned the NFL doctors and trainers about drug laws and how the NFL was violating them. The DEA gave a presentation, and the doctors got defensive, and angry:
"Rannazzisi lectured them on their duties and responsibilities in the context of the opioid epidemic that was sweeping the country. The doctors felt they were being compared to pill pushers, and the meeting became confrontational. "He was treating everyone like a criminal," said one doctor in attendance.
The teams' medical personnel were unhappy with the DEA official's tone, his message and the laws he was outlining. Groans, catcalls and even some boos filled the hotel ballroom at times."
"I'd done hundreds of presentations," Rannazzisi said in a recent interview. "I'd never experienced that before."
One doctor gave some insight into just how warped the NFL really is:
"The 2011 Indianapolis meeting marked a flash point for the NFL in which team medical personnel were advised of the federal laws they later would be accused of violating. Those in the Indianapolis ballroom say the doctors were particularly frustrated to learn they couldn't travel with prescription-strength medications across state lines to road games, as they had for years.
At one point, Rannazzisi said, a doctor raised his hand and asked why the president is able to travel with drugs aboard Air Force One. The DEA official explained that Air Force One is a military plane and statutes allow exemptions for military aircraft to move drugs around the country.
 "I'm thinking as I'm saying this, 'This is surreal,' " Rannazzisi recalled. "So he says, 'The military is exempt? Well, think of our players as warriors every Sunday on the field of battle.' I was stunned."
Who was this doctor? Kellen Winslow, Jr.?
Needless to say, the lecture did not help. NFL teams continued their illegal practices, indiscriminately pumping their players with dangerous levels of drugs, allegedly. Good work, guys. -TOB
Source: "The DEA Warned NFL Doctors About Drugs Laws in 2011. It Didn't Go Well", Rick Maese, Washington Post (04/20/2017)
---
Video of the Week: 
---
PAL Song of the Week: Kendrick Lamar – "DUCKWORTH."
Sorry, song is not on youtube. 
---
Like what you've read? Let us know by following this blog (on the right side, up near the top), or:
Email: 123sportslist@gmail.com