---
Worst. Trades. Ever.
This is a quick and fun read – what are the WORST trades in sports history? But I have a major beef with the rankings here. First is the Babe Ruth being "traded" from the Red Sox to the Yankees. I say "traded" in quotes because his contract was actually sold, for $100,000 and a $300,000 loan. It's a technicality, but I will allow it. It was a horrible decision. But then you continue down the list…Randy Moss from the Raiders to the Patriots for a 4th rounder, sure; Washington's big trade to get RGIII in the draft, ok. Those are not good trades!
But then you get to #4. In order to draft NBA legend Bill Russell, the Celtics traded their #2 pick and, I kid you not, "a week with the Ice Capades"  to the the Rochester Royals for their #1 pick. Uh, what? I needed a little more context, and here's what I found:
"The owner of the Celtics, Walter Brown, was also the president of the Ice Capades.  Brown called up the owner of the Royals– Lee Harrison — with the following offer:  Brown would send the Ice Capades to Rochester for one week if the Royals would pass on Russell."
HOLY SHIT. As the article notes, Bill Russell went on to win five MVPs and eleven NBA titles, and is considered one of the greatest players ever. FOR THE ICE CAPADES FOR A WEEK. Mind-boggling. That's so so so bad. That's at least #2 on the list, and I will make a strong argument for it being #1 over Ruth to the Yankees if you get a couple beers in me.
Oh, and the Royals eventually became the Sacramento Kings, because of course they did. God damn, we always sucked. -TOB
Source: "Most Uneven Trades in Sports History", David Ubben, Sports on Earth (05/18/2017)
PAL: Randy Moss is my favorite NFL player ever, and even I would have traded him after his two years in Oakland.
---
You Ought To Know Steve Palermo
Until this week, I thought I knew nearly everything about the 1991 World Series between the Minnesota Twins and the Atlanta Braves. It is more than just my favorite fan memory. A few of you may have heard me say that Kirby Puckett's 11th inning walk-off home run remains the moment of my life in which I've experience the purest joy. I was nine, so I knew just enough to appreciate the drama of the moment and to have chosen a favorite player in Puckett, but not enough to know that there were more important things to life that the Twins winning the World Series.
The series was incredible: 5 of the 7 games decided by 1 run, 3 extra inning games, and an all-time classic game 7, in which Jack Morris went the distance to shutout the Braves 1-0. It was outstanding.
I never knew the most outstanding story from that series: Steve Palermo walking out to the mound before Game 1 and throwing out the first pitch.
Palermo was a Major League umpire from 1977 until July 6, 1991. He was eating dinner in Dallas after a game between the Rangers and the Angels when he and two friends rushed to help two waitresses who were being beaten and robbed by three men. Palermo and his buddy chased down one of the attackers while the other two attackers fled. They came back and opened fire. One of the bullets hit Palermo.
"Hit me, belt high, and tore a path through my body," Palermo said. "And then instantly, I was paralyzed. I just kind of melted into the pavement. I knew right away that oh boy, this is serious."
His doctor told him it was unlikely he would walk again. 3 months later, with the help of braces and crutches, he got himself to the mound to throw out the first pitch of the World Series. At the game, Palermo offered his assessment of his situation to the Pioneer Press:
"If I wanted to get out of this game, that would be one thing, but for somebody to take it away from me like this doesn't feel right. I'm looking forward to being booed again."
While he never umpired again, he remained very much a part of Major League Baseball. He worked as Bud Selig's special assistant, an analyst, and eventually an umpire supervisor. His professional umpire career began when he was noticed umping a Little League game, and he was the third base umpire the day Yankee Bucky Effin Dent (as Boston fans refer to him) popped a home run down the left field line over the Green Monster. Palermo's dad was a Red Sox fan.
"What, you couldn't have called in foul?" his dad said after the game.
Steve Palermo died of cancer on Sunday. – PAL
Source: "Steve Palermo, Whose Umpire Whose Career Was Ended by a Bullet, Dies at 67", Richard Sandomir, The New York Times (5/15/17)
Source: "Steve Palermo, a hero, former MLB Umpire and KC resident, dies at 67", Blair Kerkhoff, The Kansas City Star (5/14/17)
TOB: A few thoughts:
-Please, don't be a hero. Palermo says he'd do it again, and would hope others would, too. But, I can't agree. Helping the woman being attacked was absolutely the right thing to do. But once the attacker fled, it's not worth risking your life to chase the attacker down. Palermo was paralyzed, and he could have died. For what? Be a good human and help the victim, and then let the police do their jobs.
-Boy, do I love those AL/NL umpire hats. That is classic. I miss when the AL and NL were truly different.
-Phil left out my favorite part of the story about Palermo's dad and the Bucky Dent home run. After his dad asks why he couldn't call it foul, Palermo said, "It was, like, 20 feet fair." His father replied, "So?" Ha!
---
Francona Better Not Ask Cash to Get His Shinebox
This is so good. Kevin Cash is the manager of the Tampa Bay Rays. He both played and coached under Indians manager Terry Francona. Cash was not a very good major league player. Francona and Cash obviously have a good relationship, because Francona is absolutely killing Cash every time the Rays come to Cleveland. Last year, the Rays were greeted with this message on the big screen:
Savage. And this year?
God damn, that's good. But if I were Francona, I'd stop short of telling Cash to get his shinebox.
-TOB
Source: "Terry Francona Won't Stop Owning Rays Manager Kevin Cash in Increasingly Public Ways", Patrick Redford, Deadspin (05/15/2017)
PAL: Being an MLB manager sounds like a pretty awesome gig. You essentially get to wear sweatpants to work every day, and you can pull rank on a scoreboard operator. Does it get any better?
---
Overthinking It
I don't care about college softball (unlike some fictional presidents), but this story is ludicrous. Add to it that Minnesota is on the wrong end of it, and – well – now you have a 123 post, don't you?
The U women's softball team went 53-4 this year. By any measure of baseball or softball, in any level of competition, that's a hell of a record. Good enough for the team from up north to be currently ranked #1 in the country. And when the selection committee released its seedings, The U failed to garner a top-16 seed in the NCAA tournament.  How in the you-know-what is that possible?
A laughable explanation:
When selecting the top 16 seeds the committee emphasizes a team's performance against Top 25 teams along with other variables including strength of schedule. Additionally, two regular-season rankings were released, however, the rankings are not used by the committee when determining the seeds and final bracket that was released yesterday.
When the committee compared Minnesota against other teams being considered for the top 16 seeds, Minnesota did not have as many regular-season Top 10 and Top 25 wins as compared to other teams. The teams that were selected as the 16 seeds had at least one or more Top 10 wins and between four to 18 Top 25 wins. Minnesota did not have any Top 10 wins and only two Top 25 wins.
Furthermore, Minnesota's strength of schedule was 114. The top seeded teams had strength of schedules ranging from 1 to 36.
That strength of schedule is glaring—I'll give the committee that— and ranking sports teams is a subjective pursuit without head-to-head games, and that's especially the case for a fringe sport like college softball, but give me a break. At some point wins have to matter more than the qualifiers of a win, e.g., quality wins, strength of schedule.
In a sport in which one conference – the SEC – had every single damn team make the tournament, you have the a team that's ranked #1 in the country in the coaches poll to fail to garner a top-16 seed. Talk about paralysis by analysis. Go Gophers! – PAL
Source: "The Top-Ranked Softball Team In The Country Is Somehow Unseeded In The NCAA Tournament", Dan McQuade, Deadspin (5/16/17)
TOB: This is just so stupid. IMAGINE. For one minute, that…Gonzaga was ranked #1 in the country. They have a soft schedule every year, and this hypothetical year is no different. But they plow through everyone they play and are ranked #1 in the country. And the Selection Committee decided they were only a 8 or 9-seed. People would go nuts. 
But you know who hates this as much as Minnesota? Florida. Florida is ranked #2, and now has to play the #1 team in the first round.  So, not only did the Committee not give #1 Minnesota a regional to host, but they put them in #2 Florida's regional. That means they thought Minnesota is 32nd best team. The only other question I have is for Phil: What does Miami have to do with this story?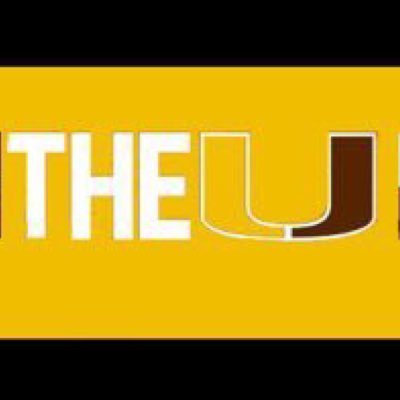 ---
Video of the Week: 
---
PAL Song of the Week – Van Morrison – "Real Real Gone"
---
Like what you've read? Let us know by following this blog (on the right side, up near the top), or:
Email: 123sportslist@gmail.com