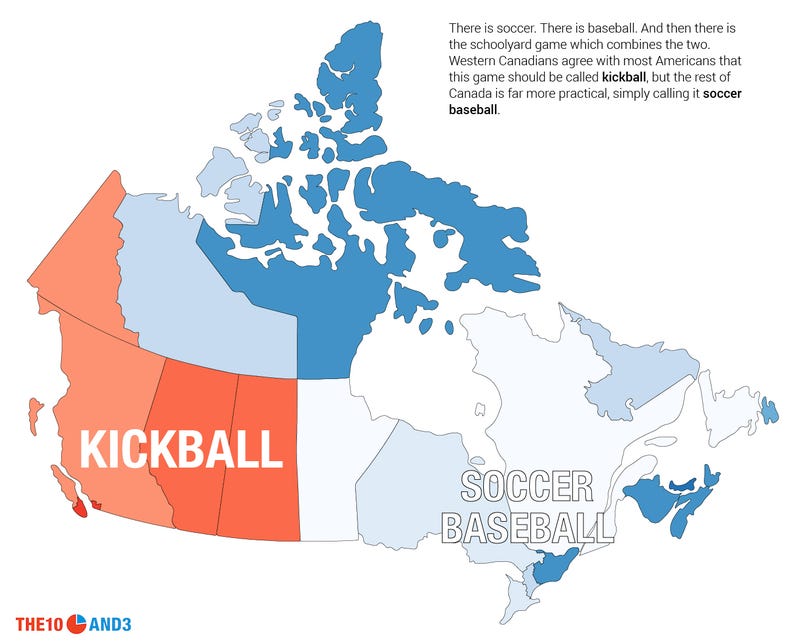 ---
Dodgers Mess Up Hill's History & Other Tough Breaks In Pursuit of the No-No
Rich Hill, a journeyman lefty for the Dodgers, almost had a very special night on Wednesday. He is one of the few pitchers to take a no-hitter into a tenth inning. He is the first pitcher to lose a no hitter on a walk-off home run. What's more, the dude had a perfect game into the ninth.
As SI's Ted Keith points out, this isn't Hill's first close encounter with perfection:
This wasn't Hill's first taste of perfect disappointment. Last Sept. 10 he had been removed from a game against the Marlins in Miami after throwing seven perfect innings because Los Angeles manager Dave Roberts was concerned that Hill's recurring blister problem would pop up again and limit his effectiveness or ability to pitch at all in the postseason. It didn't.
Despite his recent success, Hill (37) hasn't exactly had the career you might expect from a guy who's come this close to history. While his MLB debut came in 2005, he has only 7 years of MLB service. Arm injuries, back injuries, and recurring blisters are just the beginning. He tried to become a side arm specialists as a reliever. He returned to the minors. In 2015 he was out of baseball and playing catch with teenagers when he decided to give it one more shot. This time it would be on his terms as a starter and going back to his old, more traditional motion. By December, 2016, he had signed a 3 year/ $48MM contract.
A perfect game or a 10-inning no-hitter would have been a cool cap to his comeback. It's too bad the world-beating Dodgers couldn't muster one measly run for the old lefty. Such a damn shame the boys with the whitest uniforms in all the land found a way to mess it up, isn't it?
Yep, Wednesday night was a tough beat for Hill, but, as Keith chronicles in his article, his is surely not the worst loss of all-time. Check out the list to see for yourself, but it's hard to top Harvey Haddix's heartbreak in '59. Check out this line:
12 2/3 IP, 1 H, 1 R, 0 ER, 1 BB, 8 K
Facing the two-time defending National League champions, Haddix retired the first 36 batters he faced, but Pittsburgh had not yet been able to push a run across against Milwaukee's Lew Burdette despite picking up 12 hits. In the bottom of the 13th inning, the Braves finally got a baserunner when Felix Mantilla reached on an error by third baseman Don Hoak. Eddie Mathews, who led the majors with 46 home runs that year, followed with a sacrifice bunt and Haddix then walked Hank Aaron intentionally to set up a possible double play.
Instead Joe Adcock hit a ball over the wall in right-centerfield. Aaron, thinking the ball landed in play, stopped running and Adcock passed him on the bases. He was ruled out but Mantilla's run, the only one that mattered, still counted, giving Milwaukee a 1-0 victory.
Don't feel too bad, Rich Hill. Haddix had it worse, and he didn't have $48MM to help him grieve.
By the way, did you know that more people have gone to the moon (24) than have thrown perfect games in Major League Baseball (23)? Also, the only completed no hitter of more than 9 innings that I can find is Fred Toney's from 1917 (let me know if I'm missing any). What's even crazier is that game in 1917 marks the only time in MLB history when two pitchers made it through 9 innings without giving up a hit. Toney preserved his, while Hippo Vaughn (what a great baseball name) lost his on a base hit in the 10th. The only run scored came by way of an infield hit by Jim Thorpe. Baseball is the best. – PAL
Source: "Extra Heartbreaking: From Haddix To Hill, Top Five No-Hitters Lost After The Ninth Inning", Ted Keith, Sports Illustrated (08/24/2017)
TOB: This tickled me. In a bad Giants season, while the Dodgers march to an inevitable World Series title, I needed this. But Dave Roberts played this terribly. After the 9th, Hill had thrown only 95 pitches, so I'm guessing Roberts figured he wasn't gassed, and wanted to give him a shot at the no-hitter. But once the Dodgers didn't score in the top half of the 10th, unless you're going to let pitch the ELEVENTH, then what's the point of letting him pitch the 10th? I just can't believe, even if he maintained his no-hitter through ten, that he'd have pitched the 11th. I wish a reporter would have asked Roberts about this.
---
Some Things Are Bigger Than Sports
After the terrorist attack in Barcelona last week, Fernando Alvarez, a 71-year old competitive swimmer competing in the Masters World Championship in Budapest, asked race officials to hold a minute of silence for the 15 victims. Officials declined. Because…well, there was no explanation. Alvarez was not content with this answer. So when the race started, Alvarez held his own moment of silence, standing on the starting block long after the other swimmers had jumped into the water and begun the race.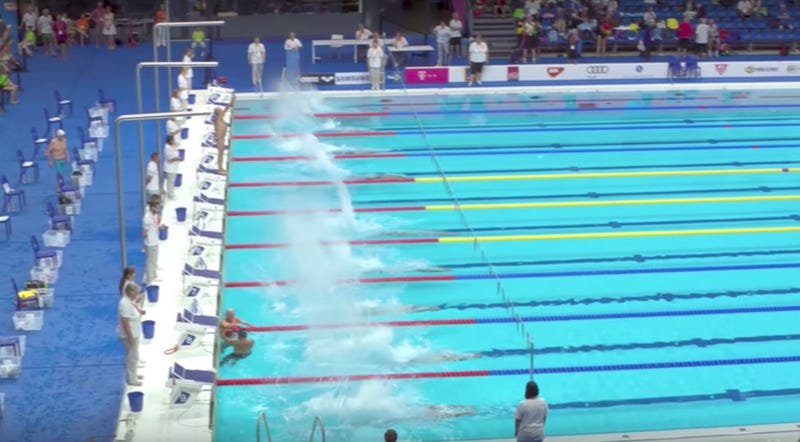 Alvarez ultimately did jump in the water, and completed race. In the ultimate act of pettiness, race officials did not list him in the official results. Nice. Idiots. -TOB
Source: "Spanish Swimmer Sacrifices His Race To Pay Tribute To Barcelona Victims", Patrick Redford, Deadspin (05/21/2017)
---
Chess is a Young Man's Game  
If you were to ask me to name chess players, I could name two: Bobby Fischer and the "Kasparov" guy. There's also something on Netflix about a kiddo named Magnus (current #1 player in the world). That's where my knowledge ends.
Chess seems like a game built on study and experience. I'm guessing a great player must commit the various strategies (and the one's employed by his/her competitor) to memory, and draw on competitive experience to make the best decisions at pivotal moments.
It seems like a player would age nicely. More experience, more knowledge, better player.
This is not the case:
Like athletes, and – well – like all of us, chess players' abilities peak in in their late thirties, and then most of them get worse.
Garry Kasparov, 54, is perhaps the most iconic chess legend. At 22, he became the youngest undisputed world champion. Now, 12 years since his last competitive match, he's making another go at it. It's not going exactly perfectly. His record thus far at a 10-player, round robin tournament with some of the best, was five draws and a loss as of Wednesday, August 23, 2017.
It appears Chess is a young person's game, and Kasparov, considered one of the best of all-time (and this game goes back a few years), is trying maintain is elite status into his senior years. Our mental abilities, like our physical abilities can fade slightly. In a game as competitive as chess, at the level Kasparov is trying to compete, that slight downturn can make a huge difference. -PAL
Source: "Is Garry Kasparov Too Old To Dominate Chess Again?", Oliver Roeder, fivethirtyeight (8/16/17)
TOB: I'll point out that in high-level chess, draws occur at a very high rate. For example, in the 1984 World Championship, the first Kasparov competed in, ended 5-3-40. Yes, 40 draws in 48 games. The fact he's 0-1-5 suggests to me he's lost his fastball, but is still very good. In fact, the chart up there suggests his rating is damn near the same as Magnus' rating. Also, you've never heard of the Spasky Bishop Block? Spasky practically invented chess!
---
If You Put Your Mind to It, You Can Accomplish Anything
In a short and entertaining article, the Ringer's Kevin Clark explores the possibility of an in-game 70-yard field goal. Is it possible? Well, kinda. Justin Tucker of the Baltimore Ravens is the most accurate kicker in NFL history. In college, he hit a 67-yard, in-game field goal (the NFL record is 65). Tucker absolutely believes he can make it from 70 in a game, and practices it often. He has hit from 79 in practice, and believes he could hit from 84 in Denver, where the altitude allows the ball to travel farther. Here he is, at Pro Bowl practice, hitting from 75.
Tucker has the ideal weather in mind (80 degrees), and the game situation would have to be right, but he knows he can do it. His holder, Sam Koch, has no doubt he'd make the kick, if given the chance. But there's the kicker: no coach is likely to give him a chance. If the kick is short, there's the possibility of a long return for a touchdown the other way. There's also the possibility of a blocked kick being returned, because the trajectory of the ball needs to be lower. NFL coaches are almost universally conservative play-callers, and would rather take their shot with a Hail Mary, which they see as having far less risk. But, if it's the end of the game and you're down 3 points or less (but not tied of leading), where's the risk? Who cares if the other team returns it for a touchdown. Once the kick misses, you've lost. The return is of no importance. So, come on, John Harbaugh. Don't be a wuss. You know your brother would try it. He's got guts. Do you, John? Do you? -TOB
Source: "Justin Tucker's Quest for the 70-Yard Field Goal", Kevin Clark, 08/22/2017
PAL: Can you think of another sport that has a valuable, outlier play like kicking a field goal in football? The vast majority of the game is played one way – big, athletic men running and throwing a ball. Then, at a crucial moment, some skinny dude runs in from the sidelines and kicks a ball through a couple posts for 3 points.
TOB:  Rugby has similar kicks – both like football's field goal and PAT. But that makes sense – the games are related. And, how dare you call Seabass skinny.
---
Video of the Week
---
PAL Song of the Week: Leo Kottke – "Tiny Island"
---
Like what you've read? Let us know by following this blog (on the right side, up near the top), or:
Email: 123sportslist@gmail.com