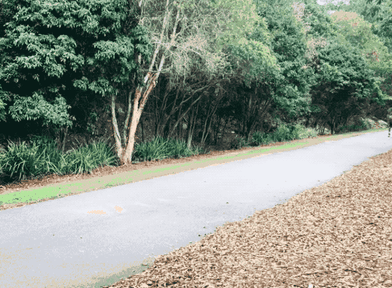 ---
We're #1, Too!
In our December 8 post, we argued whether or not the NCAA football playoff should be expanded to eight teams, which would include automatic bids for the 5 power conferences (Pac 12, Big 10, Big 12, SEC, ACC), and 3 at-large bids. Any team from a non-power conference in ranked the top 15 gets a bid. This year's non-power conference team would have been UCF. TOB was for it. I was against it. My argument:
I'm sorry, but that schedule (UCF's) in no way holds up to USC's schedule this year (ending the regular season ranked 8th), or any a Power 5 conference schedule. I find it highly, highly unlikely UCF would have gone undefeated playing in the Pac-12, and I highly doubt they lose 2 or fewer games in the Pac-12. They played 2 teams in the top 25, and 4 teams ranked outside of the top 100! We try to make the case for the little guy, but the little guy has to play real games (I know this is hard due to scheduling being done so far in advance).
Well, UCF did play a big boy in its bowl game, beating Auburn 34-27 (Auburn lost to Georgia in the SEC championship) to complete an undefeated season (and USC wasn't a good comparison choice on my part, as they got trounced by Ohio State 24-7 in the Cotton Bowl). So I was wrong about UCF this year. I'm still not convinced that an 8-team playoff is better, but I was wrong about UCF, the only undefeated FBS team in 2017.
They won't play for a national championship, but that's not stopping UCF from claiming one. Here's what the school's A.D., Danny White had to say on the subject:
"If you take the long view of the history of college football, there's an awful lot of national championships being claimed by universities that didn't accomplish what we accomplished this year in those respective seasons, so we feel we're more than justified to claim our first national championship, and we think it'll be the first of many," White told ESPN. "I don't think our kids should be penalized because we weren't respected by the College Football Playoff committee, nor should our program be penalized because we weren't around 20 or 30 years ago when people were claiming national championships left and right.
"We're trying to build our program, and we feel very strongly as the only undefeated team and having beat Auburn, who beat both teams competing for the national championship, that we have an extremely sound case to claim the crown."
What's he referring to when he says, "I don't think our kids should be penalized because we weren't around 20 or 30 years ago when people were claiming national championships left and right", you might ask. Well, just that. There was no singular mechanism to award a national title for 130 years in college football.
In fact, there are a lot of ignored polls out there, and all UCF has to do in order to meet the standards other schools have used to justify a national championship is to show up #1 in a single poll. Sounds shady? It is, but the big boys have been doing this for some time now.
Minnesota, Texas A&M (2), USC, and Oklahoma State claimed titles decades after the season in question in an era before polls existed. Someone ran the numbers and said they were the best. Good enough. Hang two more banners, Aggies (1919, 1927)

Tennessee (3), Oklahoma, Minnesota (again, Gophers?), Alabama (2) claimed titles decades after the season based on rankings that did not take into account bowl games, which all of these teams lost!

Ohio State and USC claimed a title in a year in which the real winner vacated the championship due to violations.
While it seemed funny at first, I am now completely on board with UCF claiming a 2017 national championship. Not only are the celebrating it with a parade, but all of the coaches are receiving a national championship bonus…a nice parting gift as they all follow head coach Scott Frost to Nebraska. – PAL
Source: "If Power 5 teams can claim these 24 dubious national titles, 2017 UCF can do whatever the hell it wants", Jason Kirk, SB Nation (1/3/18); "UCF to celebrate perfect season with national title banner, parade", Andrea Adelson, ESPN (1/4/18)
TOB: I have to admit, I gleefully informed Phil of UCF's win on New Years' Day. And one thing I'd like to point out in UCF's claim to a National Title, that Phil left out: As Phil mentioned, UCF  beat Auburn, who lost in the SEC title game to Georgia. Georgia plays Monday night in the National Title game. Their opponent? Alabama. The week before Auburn lost to Georgia? They trounced Alabama, 26-14. So, UCF beat the team that (very recently) beat the team that very well may win the national title. Transitive property does not strictly work in sports, but it can certainly lend some credibility for the fact that UCF deserved consideration for the playoff. And I believe Scott Frost, UCF's coach (well, he is now the coach at Nebraska, where he played) who says the playoff committee made a "conscious effort' to suppress UCF's rankings throughout the season, to make sure they wouldn't be close to the top 4 in the last weeks of the season, in case of upsets.
---
Go to Hell, Bruce Arena
I am still extremely bitter about the U.S. missing this year's World Cup, and that bitterness will only grow as the tournament draws near. But this article sent me into orbit. Jonathan González is an 18-year old from Santa Rosa, California. He's one of the better players in the U.S. Soccer youth system, and this season emerged as one of the best players in all of Mexico's top league, Liga MX. He has a bright future, to go along with some other very good young Americans. But the team failing to qualify for the World Cup could cause USMNT to lose González to Mexico's national team, El Tri. González is eligible to play for Mexico, through his parents, and though he has played for U.S. youth teams since he was 13, FIFA rules mandate a player is not tied to a national team until he plays for the senior team in a competitive game. You can probably see where this is going – because the U.S. did not make the World Cup, Mexico is trying to woo González to play for them in a friendly on January 31, which would forever bind him to El Tri, and potentially allow him to play in this summer's World Cup – an enticement the U.S. cannot offer. González could go from this:
To this:
Compounding matters, though, is the fact the U.S. had a friendly last November against Portugal, and while the team could have played González, binding him to the U.S. forever, they didn't. In fact, they didn't even try. Says, González:
"I wasn't called in, in November. Personally, nobody came and talked to me and let me know about that friendly. I just wasn't called in."
BRILLIANT, GUYS. Now one of the U.S. team's best and brightest may play for Mexico, where he's lived since he was 14, and help kick our ass for the next decade. Cool, cool. -TOB
Source: "Mexico Set to Test Waters With U.S. Youth Jonathan Gonzalez", Tom Marshall, ESPN.com (01/04/2018)
PAL: The only question is why wouldn't González elect to play for Mexico at this point?
---
Less Than 5%
One of the more enjoyable baseball conversations is remembering players other than the all-time greats. Gary Gaetti was never getting into the Hall of Fame, but in my mind he was a lock-down third baseman that could yank a homer in a big situation for the Twins. History will remember Barry Zito's massive contract with the Giants, but I'll never forget his 7 ⅔ shutout performance against the Cardinals with the Giants down three games to one in the NLCS. Sports history is for the masses and future generations, while memories are for the fans.
With that in mind, I really enjoyed scrolling through Jay Jaffe's SI write up of players on this year's Hall of Fame ballot who are never going to get in. Most will likely not earn the required 5% of votes needed to stay on the ballot next year.
Chris Carpenter
Jaffe's summary: "A lanky, 6′ 6″ righty who played a vital part on three St. Louis pennant winners and two world champions and won a Cy Young award as well, Chris Carpenter had seasons where he ranked among the game's best pitchers. Unfortunately, he couldn't stay healthy, but he might be the only pitcher who battled back from labrum surgery, Tommy John surgery and surgery to alleviate thoracic outlet syndrome (to say nothing of the bone spurs and multiple nerve injuries he also endured)."
My memory: I feel like this was one of the guys the announcers would say how awesome he was before a playoff game, but I never saw him dominate a big game. Never scared me.
Livan Hernandez
Jaffe's summary: Awesome for a moment with the Marlins, underperformed thereafter.
My memory: Now this is a guy that would scare me in the playoffs for longer than he should have. That playoff run with the '97 Marlins (4-0, 3 starts, 2 relief appearances, NLCS & World Series MVP). Never seemed phased, which made me think he was capable of a gem.
…oh my god, the ump was giving him anything close to the plate!
Brad Lidge
Jaffe's summary:  Devastating slider (which he learned in the minors and it instantly became his ticket to the bigs. Massive K per 9 innings number.
My memory:
Never seen a ball hit harder. I thought I saw a closer's career end with that swing, which was not the case. Lidge made a comeback with the Phillies in their 2008 World Series, and he dominated in that playoff run.
A fun little read on the subject of the Hall of Fame that has nothing to do with steroids. Also, how cool would it be just to have your name on a hall of fame ballot? – PAL
Source: "One-and-Dones, Part 1", Jay Jaffe, Sports Illustrated (12/26/17)
TOB: Man, this is great. There are part 2 and part 3, by the way.
Jamie Moyer
Jaffe's Summary: "One of the majors' great stories of survival and persistence, Jamie Moyer was the epitome of the ageless, crafty lefty. Moyer spent 25 seasons in the majors between 1986 and 2012, with eight different teams, peaking in his age 34–40 seasons with the Mariners and pitching until he was 49 years old. He's the oldest pitcher ever to start multiple games in a season."
My memory: Look, I know he wasn't the greatest pitcher of his generation, but if a guy who was that friggin good until nearly FIFTY (FIFTY!), then what are we even doing? Especially late in his career, every time your team faced him you thought, "The smoke and mirrors have to fall apart NOW." And then he'd throw 7 innings of 4-hit, 1-run ball. I was so excited when he retired. Put him in the Freakish Ageless Wonders wing of the Hall.
Kerry Wood
Jaffe's Summary: Few pitchers in recent baseball history have had as much hope invested in them as Kerry Wood, who took the majors by storm in 1998, riding a fastball that could reach 100 mph to a record-tying 20-strikeout performance in just his fifth major league start. Even after enduring Tommy John surgery a year later, Wood—in tandem with fellow first-round pick Mark Prior—was viewed as a pitcher who could lead the Cubs to their long-sought championship. Bad luck and injuries prevented him from doing so, and while his perseverance helped him carve out a 14-year career, he's one for the Hall of What Might Have Been.
My memory:
Dude really threw a 20-K, 1-hit game against a lineup featuring Hall of Famers Bagwell and Biggio, along with Very Goods Derek Bell, Moises Alou, and Brad Ausmus. Again, I know the amassed numbers are not there, due in this case to injury. But come on! When I take my kids to Cooperstown, I want to be able to show them Kerry Wood. I think baseball takes this too seriously, and considers it a personal honor, instead of a museum.
Aubrey Huff
Eff that guy. NEXT!
Hideki Matsui
Jaffe's Summary: Just the second Japanese position player to become an All-Star—Ichiro Suzuki was the first—Hideki Matsui arrived stateside to much fanfare in 2003, accompanied by a memorable nickname ("Godzilla") and a three-year, $21 million deal with the Yankees. He made the AL All-Star team in each of his first two seasons, helped the Bronx Bomber to a pair of pennants and a championship, and won World Series MVP honors in 2009 before departing for free agency. His 175 homers are the most of any Japanese-born player in MLB.
My memory: As a Yankee-hater, he was the most terrifying hitter to face in a big playoff moment (Career Postseason: .312 BA, .933 OPS; Career World Series: .389 BA, 1.213 OPS – I love when the stats bear out my memory). I know he's not better than Ichiro, but he sure was scarier.
---
The Joy of the Unexpected Burn
I rarely write about the Sacramento Kings, because: they suck, they've sucked for a long time, that is frustrating, and I couldn't even watch them if I wanted to because I don't live in their local tv footprint, and because of time constraints. My fandom mostly lies dormant – cheering them on from afar, getting excited at the draft and during every offseason, and then being disappointed the minute the season starts. I'm just awaiting their return to glory. It has to happen at some point (right?).
So while I can't watch them daily, I do follow the happenings of the team, mostly through box scores and Twitter. This week I noticed a headline on Twitter from Sactown Royalty, a Kings blog. It said: "George Hill: 'It's not what I expected'; Sounds like Hill chased the money and is regretting it." Well, that intrigued me enough to click through. It was a fairly straightforward article – Hill gave quotes to the local paper recently expressing frustration with the team's performance, his role, etc. Then, Greg Wissinger's article looked back on Hill's (rather surprising) decision last summer to sign with the team. And then Wissinger got to the end.
First, he quotes Hill:
"Whatever they ask me to do is fine," Hill insists. "We're trying to develop the young guys, get them on the court. You're going to have bumps and bruises when you have so many young guys with only one year of experience or less. My thing is, when you play a team like the Spurs, learn to play the right way. They commit, they talk, they screen hard. They get into their man. Become better by learning."
And then he adds some commentary of its own:
George Hill talks about how the Spurs play the right way. Hill would know. He spent his first three years with the Spurs, learning from their veterans. Veterans who taught him to play the right way, to commit, to talk, to screen hard, to get into their man. Veterans taught Hill, and he's enjoyed a long and successful and lucrative NBA career because of it.

It would be nice if Hill realized his role is now to be that veteran.
BAH GOD! I did NOT see that snark coming. And I loved it – it's a really good point. Instead of whining about how the young guys don't know how to play the right way, why don't you be this team's Tim Duncan and show them, George. -TOB
Source: "George Hill: 'It's Not What I Expected'; Sounds Like Hill Chased the Money and is Regretting It", Greg Wissinger, Sactown Royalty (01/04/2018)
---
Video(s) of the Week:
---
Tweet of the Week
---
PAL Song of the Week: Radiohead – "Videotape"
---
Like what you've read? Let us know by following this blog (on the right side, up near the top), or:
Email: 123sportslist@gmail.com
Strippers do nothing for me. I like a strong, salt of the earth self possessed woman at the top of her field. Your Steffi Graf's, your Sheryl Swoopes', but I will take a free breakfast buffet anytime any place.
– R.Swanson