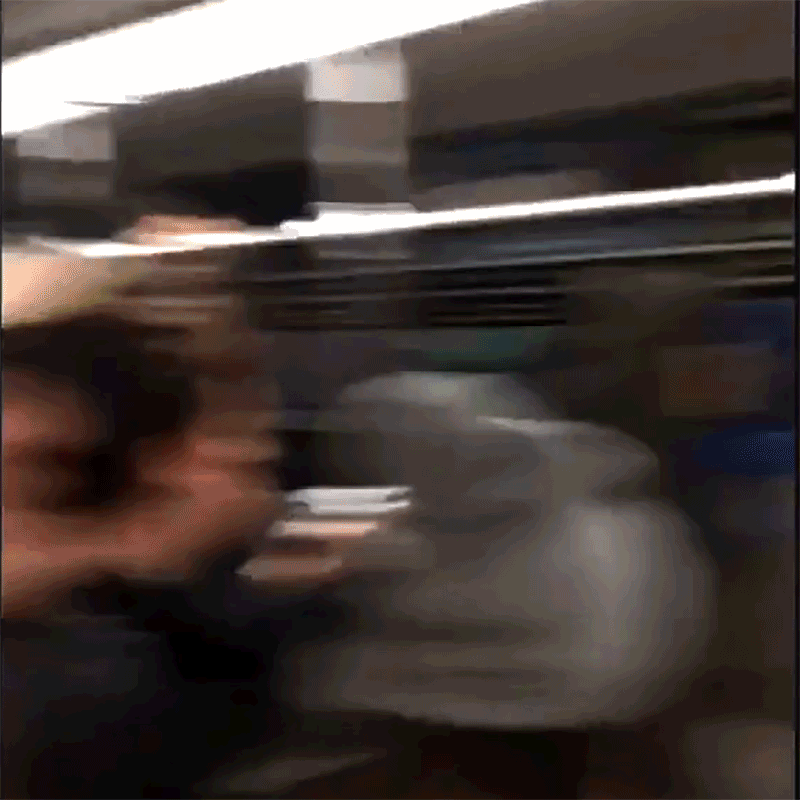 ---
These Annoying Hall of Fame Debates Will End
Yup, another Hall of Fame article, but Lindsey Adler revealed something to me that I've never considered: the steroid era in baseball is a finite chunk of time. The current drug testing and punishments were put into play in the spring of 2006, meaning for steroid era is thought to have begun in the late 80s and ended in the 2000s.
Right now we have the same arguments about Bonds, Clemens, and the others every time voting comes up. But that time will end. According to Adler, it will end with Alex Rodriguez (how perfect). He will be eligible for the Hall of Fame in 2022 and will be the last candidate to have become a star and put up Hall of Fame numbers in the sport's doping era.
If Rodriguez lingers on the ballot for the maximum 10 years, it will have been more than a quarter century since Mark McGwire's first appearance on the ballot opened the era in which we now live, in which Hall of Fame debates are largely exercises in anguished handwringing. His candidacy, of course, went nowhere for 10 years; he never even got close to the requisite 75 percent of votes for induction. He spent the first few years of his campaign floating around 20-ish percent, then fell each year by a few degrees until he received only 12 percent of the votes for his final year on the ballot. His campaign went nowhere again when the Today's Game Era committee rejected him in 2017—the same year they voted in Bud Selig.
Let's set aside whether or not you or I think Bonds or Clemens should be in the Hall of Fame for a paragraph. Adler is right that by keeping them out the voters are ignoring not just the players, but turning away from generation of people around my age. Our generation knows there were no more famous players than Clemens, Bonds, McGwire, and Sosa. Manny at the plate during the playoffs was a scary thing. These guys defined an era. There's no way around it, and ignoring them blurs the a large chunk of time in the game the Hall looks to preserve. The steroid era was an incredibly exciting time in baseball.
Should Bonds, Clemens and the rest be inducted? To me and induction feels like a celebration. I don't know if we need to celebrate these guys. They will be remembered, and they ought to be. They will be considered some of the greatest, whether they are inducted or not. But do they need a bust? Is that what's required to confirm they were outstanding? At the moment, it seems obvious that the answer is no. What about in 100 years?
They are a part of baseball's story and the chapters they helped author are some of the most vivid to a massive generation of baseball fans. Cooperstown would be smart to start thinking about how it addresses the steroid era. Ignoring is not the answer. – PAL
Source: "The Hall Of Fame Is Trying To Vacate Your Memories" Lindsey Adler, Deadspin (01/25/2018)
TOB: A lot of things bother me about this.
Four people voted FOR Clemens and NOT for Bonds. FOUR. That is INSANE. There's more circumstantial evidence that Clemens took steroids than Bonds. Clemens' trainer admitted he injected Clemens. Bonds' trainer never did. Bonds is arguably the greatest hitter who ever lived. At least top 2. Clemens is probably in the Top 5-10 pitchers. Bonds could be an ass, but many who covered him daily have said he was complicated and could be warm and charming. I've never heard Clemens described as anything but an asshole. If you are voting for Clemens, there is ZERO reason to not vote for Bonds.
I've said this before, I'll say it again: Aaron, Mays and every other great player from that era has admitted to taking amphetamines to get their energy up and improve performance. Why is one performance enhancing drug ok, and another is not? And most importantly: guys like Hank Aaron were faced with a choice: take a PED or not. They took it. It's asinine to think they'd be faced with a different PED and say, "No, amphetamines are where I draw the line. I have principals." It was a different era and a different environment.
By the way, here's newly inducted Hall of Famer Jim Thome as a rookie:
Huh. Whaddayaknow. He looks a little skinnier there than he did later in his career, doesn't he?
Even his head. Oh, I guess because the two major steroid investigations happened to be centered around Bonds' trainer and Clemens' trainer, the Steroid Stink isn't on Thome, huh? Which is not to say I think Thome shouldn't be in. He should! Even if he took steroids. But we have NO idea who took steroids and who didn't. And keeping people out who you THINK took steroids is unfair, when plenty more who got away with taking steroids without the whispers will make it in. As Buster Olney said this week:
In conclusion, Bonds rules.
---
Are the Warriors Hungry Anymore? Are They So Good It Doesn't Matter?
Bruce Jenkins has been around. He's been a sportswriter for the SF Chronicle since 1973. He's covered some of the greatest athletes in sports history on a daily basis – Montana, Rice, Bonds, among others. Sports journalism today tends to be long. That can be engrossing, but in the wrong hands it is often meandering. But Jenkins is from the old school: Have a point, get to it, and get out, in 800 words.
This week Jenkins used his skills to ponder the Warriors' weekend loss at the Houston Rockets. Jenkins ask the question, point blank: Having won 2 titles in 3 years, does Curry, and by extension the entire Warriors team, have the hunger required to win the title this year? Jenkins takes a quick tour of NBA history – exploring the greats who had that hunger, won, and were later usurped by players whose hunger had not yet been satisfied. For example, Magic and Larry begat Isaiah who begat Jordan. Early on, Curry struggled – first with injuries, then with losing to the Spurs in 2013, and the Clippers (even amidst the Donald Sterling scandal) in 2014, before breaking through the last three seasons. The team seems to at times float through games, confident they can shoot themselves back in it whenever they feel like it. And that's usually true.
But the Rockets have that hunger. They have that Jordan 1991 hunger. Harden and Chris Paul have that Isaiah 1989 hunger. As Jenkins says, "But the Warriors are not hungry. Not yet. There's an unsettling tedium to the season so far….The Rockets are coming, and they are famished." I can't wait for that series. -TOB
Source: "Have-nots Lurking Below Powerful Warriors", Bruce Jenkins, SF Chronicle (01/23/2018)
PAL: Don't love to agree with TOB, but he's right. Jenkins nails this with precise efficiency. I was just talking with a coworker on Wednesday about the Warriors. Savio and I would check in after every game the following morning. We'd know who had a big night and who didn't. We'd if Steph was getting careless with the ball or not. This year we agreed that we've been "keeping an eye on them" and we'll get back into it during the playoffs. The Warriors and their fans are not nearly as hungry this year, and – yeah – I'll be tuning in if they play the Rockets in the playoffs.
---
You Know It When You See It
There have been a lot of stories about the Hall of Fame voting in the past week, but I think this one is my favorite. Perhaps the best Hall of Fame test is your initial reaction when you realize someone is being considered for the first time. Here's a sampling of some dudes up for voting this year and my reaction:
Billy Wagner: That's funny. No.
Fred McGriff: Great nickname – Crime Dog – but how did he manage to have such an ugly swing from the left side? I think he got to 400 home runs, right? No Hall of Fame.
Edgar Martinez: I mean, I guess.
Trevor Hoffman: I can't argue it, but never impressed me. How come relievers aren't held to the same harsh, part-time player, dig as designated hitters like Martinez are held to?
Vladimir Guerrero: Absolutely.
It's that 'absolutely' that sits at the heart of David Schoenfield's article. Turns out, Vlad's numbers aren't quite the making of an "absolutely" reaction.
He appeared on 92.9% of ballots. To be honest, Guerrero's Hall of Fame résumé isn't as cut-and-dried as that percentage might suggest.
He finished with 449 home runs and 2,590 hits, falling short of those automatic career milestones. His career WAR of 59.3 isn't slam-dunk territory and isn't even the best for a right fielder on this ballot (Larry Walker is at 72.6 and Gary Sheffield at 60.3). His run of dominance extends only 10 seasons, from 1998 to 2007. He was a terrible postseason performer, hitting just two home runs in 44 games. Heck, Jeff Kent, a second baseman, has more lifetime RBIs and is tracking at only 12 percent of the vote.
But he's a no-doubter in my mind, and in the mind of 92% of the voters this his second year on the ballot. I agree with Schoenfield when he says Vlad's damn the torpedoes approach to the game, and his backstory, planted him favorably in the minds of baseball fans across the country. Not a lot of players capture the imagination of a national audience, especially players that spent a good chunk of time in Montreal. To watch him was to watch a talent that was too great to mess with and reign in. My favorite anecdote pretty much sums it up:
In Jonah Keri's book on the Expos, "Up, Up and Away," he tells the story of when Guerrero was first called up to the majors in 1996. Manager Felipe Alou called the coaches together. "I'll never forget that meeting as long as I live," said Jim Tracy, who was Alou's bench coach. "Felipe called the staff into his office. And with that deep-ass voice of his, I heard this message: 'Leave him alone.' That's what he said. 'There's going to be mistakes. The ball's not going to be thrown to the cut-off man early on. His plate discipline is going to be very raw at best. Leave. Him. Alone.'"
There's so much back and forth around who belongs in the Hall and who doesn't. There's aura and there are the numbers. This was a fun, articulate argument about a player's aura, and that represents the side of baseball I like to think about most. – PAL
Source: "Why Does Everybody Love Vlad Guerrero So Much?", David Schoenfield, ESPN (01/24/2018)
---
Counter-Point: Edgar Martinez is a No Doubt Hall of Famer.
I have a counter-point to your Edgar reaction above. Perhaps because he played his entire career on the West coast you didn't get to see him much, but he was fantastic. Everyone remembers Griffey tearing from first to third in the 1995 ALDS to beat the Yankees, but it was Edgar being Edgar, tearing a double down the left field line that allowed Griffey to score.
Edgar Martinez had a 12 year peak that rivals most hitters (Non-Bonds Division). Which brings me to my pre-emptive argument: Many argue Martinez does not belong in the Hall of Fame because he was almost exclusively a Designated Hitter, and thus played, not even half the game…he made 4-5 plate appearances a night, and that was it. But so what? The Designated Hitter, as stupid as it is, has been the rule for nearly fifty years now. Moreover, as Emma Baccellieri points out, do we ever keep a Hall of Fame-level hitter out of the Hall of Fame because he was atrocious on defense? No. I've literally never heard someone say, "Well he's one of the greatest hitters to ever play his position, but he was such an awful defender. Defense counts, too, so he's out." By not being a negative on defense, Edgar helped his team on defense more than a terrible defender does. Edgar is close (70.4%) this year. I expect he'll make it next year. -TOB
Source: "Edgar Martínez Is A Hall-Of-Fame Baseball Player", Emma Baccellieri, Deadspin (01/24/2018)
---
Presented Without Comment:
---
Video of the Week
---
PAL Song of the Week: Justin Timberlake, ft. Chris Stapleton – "Say Something"
---
Tweet of the Week
---
Like what you've read? Let us know by following this blog (on the right side, up near the top), or:
Email: 123sportslist@gmail.com