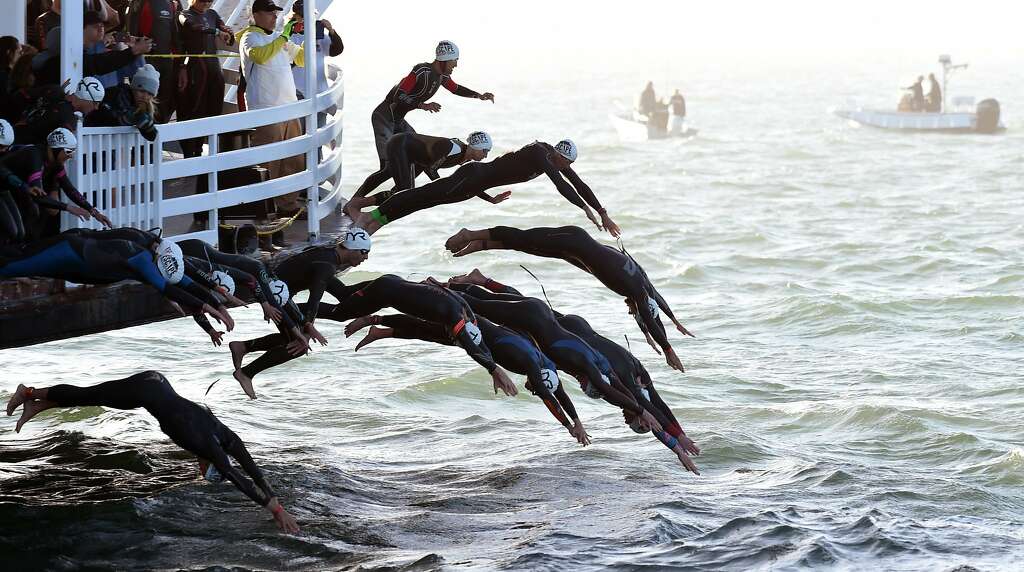 Bandwagon fans of the Vegas Knights. Photo: Cody Glenn
---
Time For A New Bat (Says USA Baseball)
Photo: Lauren Justice
Briefly: A relatable story about the cost of youth sports. Baseball and softball equipment represents a major revenue stream (hundreds of millions of dollars annually), so when U.S.A. Baseball institutes new bat rules that cause a bunch of people to go out and buy new bats, people get a bit skeptical. 
Few things got me more excited than getting a new bat when I was a kid. In a new bat held the promise of a magical breakthrough. A .400 season. Maybe more than a couple home runs on the right field and right conditions (read: short porch in right and a nice breeze blowing out). I believed in the "pop" of a new bat, and I would be giddy with the slightest variation of sound the ball made off a slightly different surface. I loved it.
By the age of 13, I was going through a new bat every year. I want to say the price was somewhere between $120 and $250 from ages 13-18. I was lucky. It was never a question of whether or not my parents could afford a new bat. I think I can say the same for the kids on my teams, too. We know this is not true for everyone. Hell, it's probably not true for most.
Baseball is an expensive youth sport, which is why newly mandated standards for youth baseball bats have been met with skepticism and frustration. Surprisingly, this mandate wasn't in the name of safety; rather, it was done for competitive balance. Some parents are a bit skeptical about that rationale. Even though the change was announced three years ago (from what I can gather, the rules took effect this year), the more affordable bat options are in short supply.
It's foolish to believe this is only about competitive balance. As James Card and Joe Drape highlight, baseball and softball equipment is big business.
The sale of baseball and softball equipment is big business: It yielded $636 million in revenue in 2017, according to the National Sporting Goods Association, with bats accounting for almost a third of that figure — nearly $208 million. But many of those bats, and millions more bought in earlier years, are no longer legal to use in games.
With one rule change, U.S.A Baseball just forced most people's hand to buy a new stick.
However, this is a case where multiple truths exist. Does it help with competitive balance? Sure. Is is safer? Limiting the "trampoline effect" is a good idea. Does the rule also happen to send teams and parents running to the sporting goods store, whether their kids "needed" a new bat or not. It does that as well.
I can understand the frustration on the parents' part, but they were going to be replacing those bats within a year or two anyway. 
Kids grow out of bats just like kids grow out of skates, basketball shoes, helmets, golf clubs, etc. Different ages have different rules about the length-to-weight difference and the barrel size.
Bats don't have an infinite shelf life. Bats flatten, bats crack, bats lose pop. They aren't indestructible. In fact, I think nearly every one of my bats cracked between 13-18. My parents' have a laundry bin full of them in the basement.
For what it's worth, I like intention of getting back closer to a wood bat game, and the new bats – although not wood – provide a something closer to that hitting experience. I'm down with just about any idea that reduces the number of  20-18 youth games. – PAL
Source: "New Rules for Bats Leave Youth Baseball Parents With the Bill", James Card & Joe Drape, The New York Times (6/4/18)
TOB: A lot of things about this story confused me. Most of all this line:
"Although U.S.A. Baseball said improved safety did not play any part in the change…."
Huh? Why is USA Baseball running away from the safety aspect of this? A quick search reveals that 3-4 kids die every year playing baseball – most from brain injuries. You'd think pointing out that the new bats will make it less likely that a child will die would be a good thing.
And this:
Even though U.S.A. Baseball announced the change three years ago, neither parents nor sporting goods professionals were properly prepared. Chris Brugge, a manufacturing representative for Easton in the Midwest, said the company quadrupled its inventory but still underestimated the demand.
If this change was announced three years ago and not implemented until this year, how were the bat manufacturers not prepared?
Also, if your kid is 12, don't spend $400 on a bat and then complain that your budget is busted. Here's a rule of thumb: If your budget is such that buying one bat at a given price is ok, but having to buy a second bat for the same price would bust your budget, that bat is too expensive. Buying a $400 bat was a poor decision! If you really want to improve your kid's baseball performance, you're better off buying a cheap bat and putting the money you saved toward a couple sessions with a private hitting coach. As Brian Duryea, the founder of Bat Digest said in the story, "A $400 bat doesn't fix a $4 swing. Nothing compensates for good old-fashioned practice."
---
Stories from Alcatraz
Briefly: Here are some cool backstories from a varied group of competitors in last weekends Escape From Alcatraz triathlon. 
There are a lot of triathlons in the spring and summer, but there's only one Alcatraz, and that is why people come from far and wide to compete in what some call the best triathlon in the world.
The route is iconic – not many races start by jumping off of a boat near an old prison – and a gut buster, too. The tides are no picnic on the swim, the bike ride is hilly, and the run includes heading up the 400-step sand ladder at Baker Beach (I've run it, and it's just as terrible as it sounds).
As is the case with any race, the good stuff comes in the form of people's stories to get to the race:
Kayye Romm, 18, North Carolina: She'd been dreaming and waiting until she turned 18 to compete. The incoming Pepperdine freshman swimmer has wanted to compete in the race ever since her dad completed it.

Kevin Collington finished 6th amongst the men, but he was more excited about his 64-year old mom's first time partaking

Leslie Lewis, 47, of Austin, Texas competed in her first Escape. She's been knocking off a lot of firsts recently, including earning her college degree, learning bass guitar and joining a band, and competing in her first triathlon.
That's the good stuff, folks. – PAL
Source: "Hundreds in SF grind out miles in 'best triathlon in the world'", Sarah Ravani, SF Chronicle (6/4/18)
---
Even The Construct of Time Didn't Want The Caps to Win
Briefly: As the Washington Capitals looked to win D.C.'s first championship in 26 years, the goddamn game clock broke…in the third period!
There's not much more to it, the clock friggin broke in the final minutes of Stanley Cup clinching game with the score 4-3. I can't imagine being a Caps fan watching this:
Is the N.H.L. ready for a clock malfunction, you ask. In fact, yes they are:
There was one and only one person in the world who knew during the entire stretch how much time was actually left: the official Game Timekeeper, classified as an an NHL official and sitting along the glass. An entire rule, Rule 34, explains the timekeeper's job, which, the vast majority of time, consists of two practicalities: helping TV producers sync with the electronic time, and telling the PA announcer to announce one minute remaining in the period.
But sometimes—sometimes with under two minutes remaining in the deciding game of the Stanley Cup finals!—the timekeeper becomes the hero. Rule 34 stipulates that in addition to the electronic timer, the timekeeper uses a "league-approved stopwatch." That stopwatch was the only thing standing between last night's game and total anarchy.
(Another fun rule I just learned; in a situation like last night's when the electronic clock fails, or if the in-arena sound system goes down, it's the timekeeper's responsibility to alert players and officials to the end of a period or a game by blowing a whistle. I bet timekeepers spend their entire lives hoping to blow their whistles just once!)
The timekeeper and other officials thought quickly when technical disaster struck last night, and you can see their fast work on the CBC bug. The scoreboard operator reset the in-arena clock to 1:00 and held it there, and when the timekeeper alerted the PA announcer to announce one minute remaining in the game, the clock operator started time counting down again. It wasn't precise—you can see little hiccups in the time over the next 10-20 seconds as it re-synced—but it was pretty damn close. Impressive work on everybody's part.
And did any of this calm the nerves of Caps fans in the moment? Absolutely not. – PAL
Source: "The Game clock Broke In Vegas And Caused Total Chaos", Barry Petchesky, Deadpan (6/8/18)
TOB: I watched this live, and my wife, who was patiently waiting for the end so she could watch the Bachelorette, can attest to the fact that my reactions were very much like Petchesky's:
The clock jumps from 1:49 to 15:19 (my realtime reaction: "Uhh…"), ticks a second off, freezes again, goes to 14.9 ("Uhhhhhhh"), the graphic gets taken off the screen completely as NBC's production truck is no doubt in a full panic, then returns with just the score but no time ("!!!"), which looks unsettlingly empty, and then returns with an alleged 51 seconds remaining ("???") before play finally stops with the clock reading 28.6 seconds.
I felt like a little kid. OMG! The clock stopped! ZOMG!1!1! Now it says 15 minutes! WOWJDJDW NOW IT'S FOURTEEN SECONDS!? THE CLOCK IS GONE! THE CLOCK IS GONE! DO THE REFS KNOW THE TIME!?
So, I was very impressed to read how good the NHL's contingency policy is, and more importantly that the official kept his cool. That man deserves a raise! Imagine if they screwed that up and Vegas scored the tying goal after time should have expired. Yikes!
---
How USA missed the World Cup

Art: Michael Weinstein
In October, the United States failed to qualify for the World Cup for the first time in more than 30 years. A loss to Trinidad and Tobago sealed their fate, but according to players, coaches, commentators, and executives across American soccer, the disaster doesn't come down to just one unfortunate result. No, it was the culmination of nearly a decade of mismanagement that broke the team's spirit and condemned them to failure.
This long, and I enjoyed it – but you have to really give a crap about the last ten years of U.S. soccer, behind the scenes, to do so. If you do, it's a great read – exceptionally reported and insightful. -TOB
Source: "Own Goal: The Inside Story of How the USMNT Missed the 2018 World Cup", Andrew Helms and Matt Pentz, The Ringer (06/05/2018)
---
Gerald and Madison, a Love Story
This week, Madison Bumgarner made his season debut for the Giants, after breaking his hand on a come-backer on the last day of Spring Training. It was good to have MadBum back, even if he's not in October form yet. The Athletic's Andrew Baggarly took the time to point out that, ten years ago this week, the Giants drafted Buster Posey, one year after they drafted Bumgarner. The two met shortly thereafter, and quickly progressed through the minors as battery mates. Baggarly spoke to both players about their decade together, and it's a fun read. But my favorite part was this line from Bummy:
Is that one of Posey's more underrated attributes? His intuition behind the plate?

"Is there anything underrated about Gerald?" Bumgarner said. "I don't know if there is."

Yes, after almost a decade together, and with a bond so much closer than the 60 feet and 6 inches that separate them, Bumgarner still calls Posey by his given name.

"I always call him Gerald," he said, swallowing a smile. "Yeah. Well, it's his name, so …"
Welcome back, Bum. -TOB
Source: "Like Minded: Madison Bumgarner Returns to the Giants, Reflects on a Decade-Long Kinship with Buster Posey", Andrew Baggarly, The Athletic (06/06/2018)
---
Fixing the NCAA's Player/Coach Compensation Imbalance One Player at a Time
This week, MLB had its annual amateur draft. The Giants picked a guy. Other teams picked some guys. No one picked Oregon State pitcher Luke Heimlich, a story for another day. But one of the most interesting stories came from the Bay's own Oakland A's. The A's took Oklahoma center fielder Kyler Murray with the tenth pick of the first round. Murray has speed and power and projects to be a very good player. But what's most interesting about this pick is that Murray is also the favorite to take over for Baker Mayfield as the starting quarterback for the Sooners this Fall. Murray has also made it clear that he will be playing football this season.
The A's knew that, understood the risks, and took him anyways. Murray already signed with the A's, and will be paid a signing bonus just under $5 million. What I like most about this is that Murray will be paid more than his head coach, Lincoln Riley, who makes a smidge over $3 million per year. Yes, finally, an football star will be paid more than his coach. Progress! -TOB
Source: "Murray Agrees to Deal Worth Nearly $5 Million", Joey Helmer, 247 Sports (06/06/2018)
---
Video of the week: 
---
Tweets of the Week
---
PAL Song of the Week: Led Zeppelin – "Your Time Is Gonna Come"
---
Like what you've read? Let us know by following this blog (on the right side, up near the top), or:
Email: 123sportslist@gmail.com