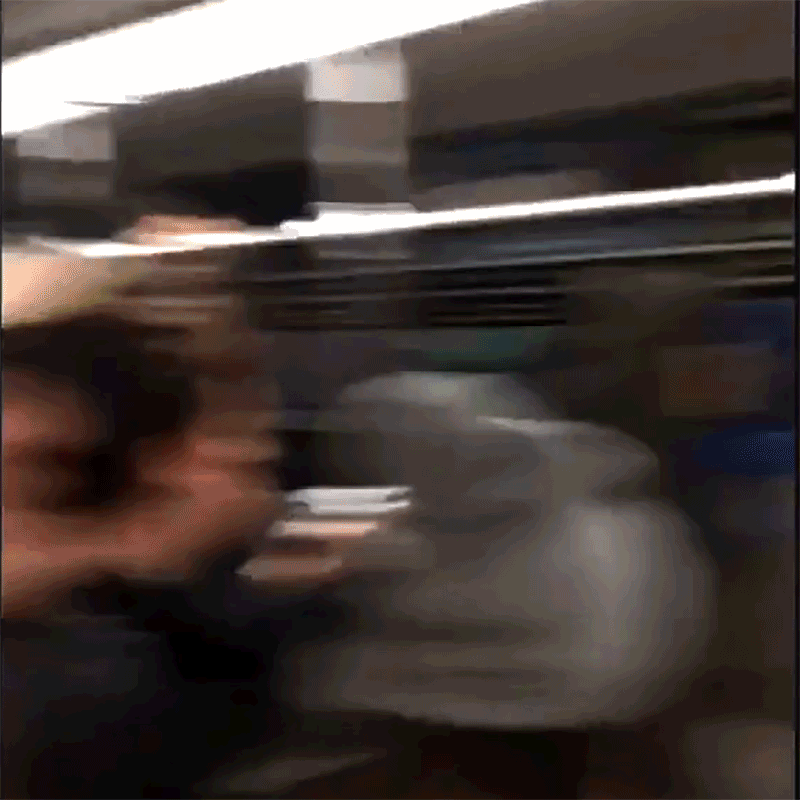 After winning Super Bowl, I doubt this Eagles even felt it.
---
We are trying something a little different this year for our year-in-review. Instead of packing our 5-10 favorite stories from the year into one post, we are going to feature a few each day for the next week for some mini posts. We'll mix in some of our favorite pics/videos/giphs as bookends, and PAL will share some of his favorite music finds as well. We'll wrap of the best of with a Funniest of 2018 post. If you haven't clicked through to read the stories we write about throughout the year, then these are the best of the best. Read them!
Part 2 features our favorite stories written about games. There are a lot of 'sports' stories – maybe too many – written about all the other stuff – the business, the politics, the personal journeys. We care about all of those types of stories, but we care because we love the games. – PAL
---
One of the Best Game Stories You'll Ever Read
For a beat writer, a game story is kind of a pain. Games end late and you have a tight deadline to make the morning's paper. Most begin writing their gamers, as they're known, while the game is still ongoing. When a game changes late, the gamer changes, too. Beat writers today must really hate gamers as they are increasingly irrelevant given the social media landscape. How many genuine sports fans wake up in the morning, open the sports section, and are surprised to learn of the outcome of their team's game from the previous evening? Whatever the number is, it's shrinking by the day.
I rarely read gamers anymore, because I either watched the game or followed along on Twitter. But last Sunday night there was something about this tweet that made me click on the Chronicle's gamer by long-time Giants beat writer Hank Schulman:
Boy, am I glad I did. In the game, an aging and struggling Hunter Pence stepped up in the bottom of the 11th inning, the Giants down a run, with the bases loaded and one out. The moment screamed double play, as the once great Pence has rolled over so many balls the last couple years I couldn't begin to count. And, sure enough, Pence lunged at an 0-2 fastball that was low and away. He made weak contact toward first base, and at least one out seemed assured. But baseball is a beautiful and weird game that always surprises. Eric Hosmer, the Padres' first baseman, was playing well off the line. The ball snuck by him. The Giants scored two. The game was over. Pence was a hero.
It was a great moment for Pence, his teammates, and Giants fans. Hank Schulman took the opportunity to produce one of the best gamers you'll ever read. Here's how his story began:
The mass of people who have not, and cannot, understand the rush of a high-level athlete in the arena still have an avenue to understand how Hunter Pence must feel to have his skills decline, being forced to outrun the calendar, listening to the couch surfers and microphone jockeys advising him to get lost.

Haven't most people had one of their passions taken from them, by physical decline or life's circumstances? Isn't that sting universal to the famous and ordinary?

Pence is not blind. He knows it's coming, be it this year, next year or soon enough. He is 35 and hitting below the Mendoza Line. His accolades and World Series rings cannot buy him more at-bats. Only success on the field can.
Now, Hank is a great Twitter follow and a really good sports writer. But that is some next level beat writing. Gamers don't usually have sports-as-life metaphors. As I said above, there's not enough time. Maybe in October. But in June?
You should know that Hank was diagnosed a couple years back with cancer. As far as I know, he is in remission. But I can't help but wonder how much Hank was thinking of his own journey when he wrote that, which makes it all the more affecting. I can't recall ever feeling compelled to thank a writer for any story, let alone a game story. But I did when I read that. -TOB
Source: "Giants Stun Padres on Pence's 11th-Inning Walkoff Hit", Hank Schulman, SF Chronicle (06/24/2018)
PAL: I wish I had more to add. I loved it, too.
PAL (Jan., 2019): Some of my favorite TOB writing from 2018. This is such a cool story because of the medium – this is a gamer. As TOB outlines above, Schulman has to hit a deadline and tell the story of the game that took place that day. These circumstances set this story apart from the vast majority of the pieces we share with you over the year. Many of them are deep dives, retrospectives, in-depth statistical analysis, profiles; this is a kick-ass gamer, and a lot can happen in a random day game and Schulman somehow draws out a axiom of human existence in a goddamn gamer with this line (TOB also had it in the original recap):
Haven't most people had one of their passions taken from them, by physical decline or life's circumstances? Isn't that sting universal to the famous and ordinary?
Simply beautiful writing. Love, love, love this story.
---
The Yankees/Red Sox 9th Inning Is Why We Love Baseball
During the bottom of the 9th inning of Game 4 of the Yankees/Red Sox division series, which Boston won 4-3 to win the series, I texted some buddies, "This is so good. Playoff baseball is the best." I don't particularly care about either team. Sure, I rooted for Boston back in 2003 and 2004. They were the underdogs then. They're not now. Both teams spend a lot and win a lot and have obnoxious fans (my dad, excepted). And for the first time (ever?) I found myself pulling for the Yankees. They actually seemed like the underdog. And my multi-year keeper fantasy baseball team has a glut of young Yankees on it, including Miguel Andujar, Gleyber Torres, and Aaron Hicks, with more on the way.
But there's still something about Yankees/Red Sox playoff baseball that sucks me in. It feels like an event. October baseball in Yankee Stadium or Fenway Park sure feels right. Even before the Red Sox closed this out in 4 on Tuesday, I was feeling cheated that this was a best-of-five and not best-of-seven series.
And then the game started and it looked like Boston would cruise to victory. Up 4-0 and then 4-1, they brought in their ace, Chris Sale, to pitch the 8th and presumably close it out. Sale pitched a clean sheet, but then the Sox brought in closer Craig Kimbrel, one of the best and most annoying pitchers of all time. Seriously, why does he stand like this before the pitch?
Kimbrel is great, and it seemed the Yankees' fate was sealed. And then…a walk to Judge. A soft single by Gregorious. Giancarlo did Giancarlo things and struck out. Voit drew a four pitch walk, on four terrific pitches:
Suddenly the tying run is at the plate. Is Kimbrel rattled yet? Uh, his next pitch hit Neil Walker. 4-2, bases loaded, only one out. Up came Gary Sanchez, with the chance to win it. He hit a ball so high I thought it was a pop out to short stop. But it kept going, and going, and the left fielder kept going back…and finally made the catch well into the warning track. Run scored; 4-3.
It was down to Torres. A single would tie it, anything more could win it and send the series back to Boston. Torres hit a slow roller that former Giant Eduardo Nunez made an amazing play on to just beat Torres. Exhale.
Grant Brisbee's excellent look at that inning includes this fantastic close:
The game was over. The series was over. It was 14 minutes of perfect, hilarious, dumb baseball, unless you cared about the Yankees or Red Sox, in which case it was the worst 14 minutes of your life*.

* Objectively worse for Yankees fans, when it's all said and done

But this is it. This is the baseball experience. You build up the energy over 162 games, and you store it and hope for the best, and the radiation becomes too much, and now the parakeet is dead. Great. Except that's exactly what you want. You want the release after 162 games, the progressive jackpot paying off.

Baseball is a ponzi scheme, except it really does pay off occasionally, and when it does, you get everything that you promised.

How do you sell it? How do you convince fans that baseball is worth it?

You just have to hope it happens organically, I guess. You have to hope they're watching Game 4 of the Yankees-Red Sox and understand the context. You have to hope they're at the right game, the one where the people are on their feet and screaming like idiots.

Eventually, I promise, they'll get to one of those games. And it is absolutely transcendent and addicting.

Hope that someone who was on the fence about baseball saw the end of that Yankees-Red Sox ALDS. It wasn't the greatest series, but it had one of the greatest 15-minute stretches of the last few years of postseason baseball. It had everything, from hope to despair and everything in between.

It was the best commercial that baseball had to offer. Not everyone might have seen it, but that's OK. Think of it like the Velvet Underground.
"I was talking to Lou Reed the other day, and he said that the first Velvet Underground record sold only 30,000 copies in its first five years. Yet, that was an enormously important record for so many people. I think everyone who bought one of those 30,000 copies started a band!"
If you saw it, you understood. This was the release of endorphins that you had been promised, and it was all worth it. Either you get it or you don't, but with games like this, more people will get it. They'll just have to watch hundreds of hours of lesser baseball to get there.

The Red Sox defeated the Yankees. Some stuff happened. Lots of people watched. But it was so much more than that. It was boring until it wasn't, and it was so much more than that.

It was a fine day at the ol' yard. You should have been there. It was a pip of a ninth inning, I hear. And it kind of justified the whole sport.
-TOB
Source: "The Red Sox Advanced to the ALCS After One of the Most Thrilling Ninth Innings of the Season", Grant Brisbee, SB Nation (10/10/2018)
PAL: Brisbee has his fastball going in this column. I got home and flipped on the TV and thought, there's got to be a playoff game on, and watched the last half of this game. It had juice as soon as Kimbrel walked Judge on 4 pitches. And then, as Brisbee lays out, baseball got great in a way that only baseball can get great. I'm far from the first to say it, but the baseball season is the novel, and the payoffs like we saw in this game have so much weight because they take so damn long to develop. For a 162-game season, plus a Wild Card game (for the Yankees), plus four more playoff games to come down to a bases loaded, bottom of the ninth situation…that can't be faked, so stop reading my response and go read the story. 
---
Best Media: 
---
Best of PAL Song of the Week 2019: 
---
Like what you've read? Let us know by following this blog (on the right side, up near the top), or:
Email: 123sportslist@gmail.com