---
Pay no mind to the dude in electric blue shades and sweet goatee; Zion is denting a fully inflated basketball likes it's a tennis ball.
---
The Softer Side of Frank Robinson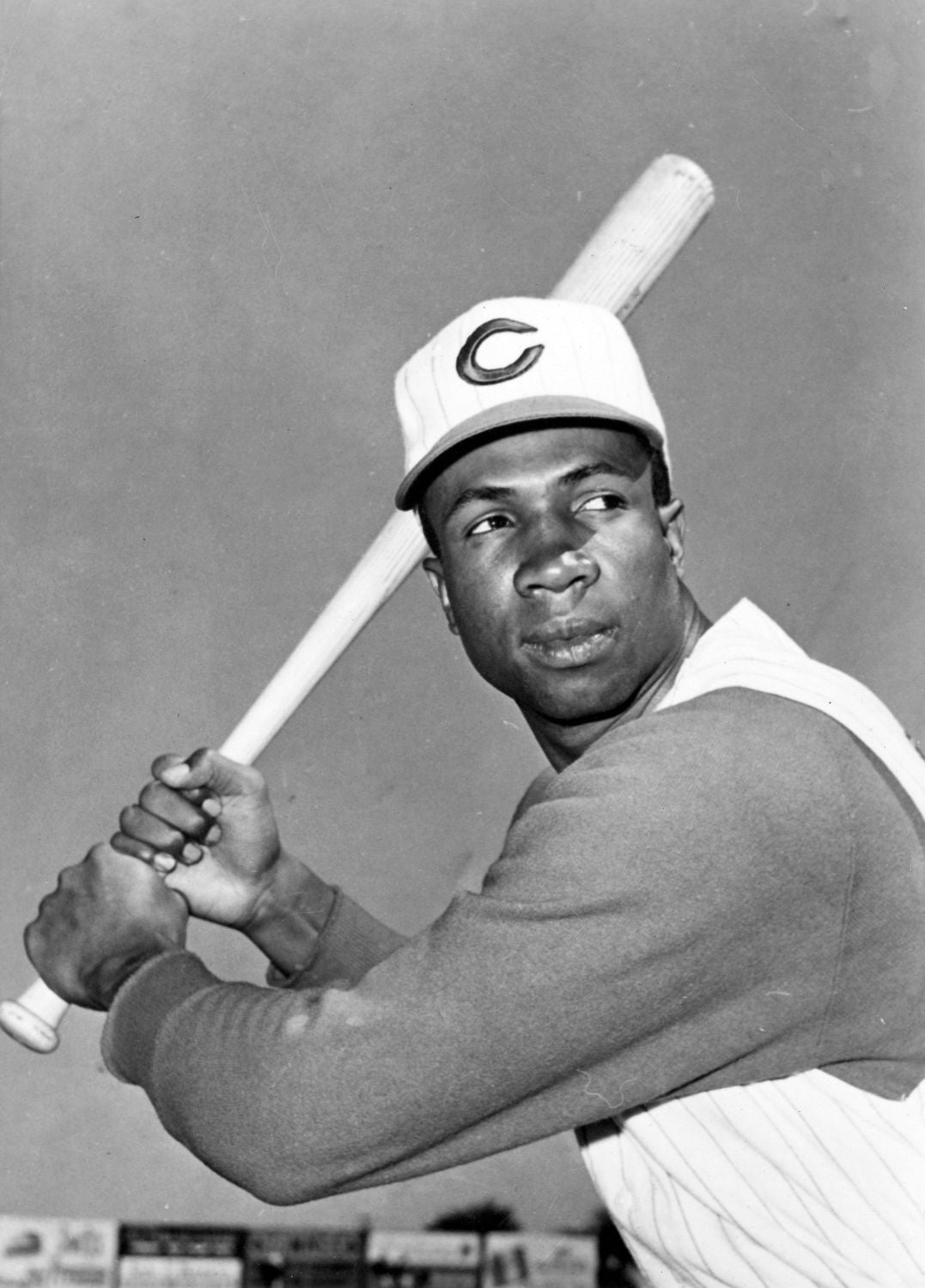 Frank Robinson died late last week. He's one of the greatest baseball players of all time, coming just 13 dingers short of the ultra elite 600 Home Run Club (10th all time, 4th when he retired), to go along with a career OPS of .936 (really damn good) and an OPS+ of 155 (meaning he was 55% better than league average), 26th all time. He was also a manager, baseball's first black manager, though not an exceptional one – his teams only finished over .500 six out of sixteen seasons, though he did win Manager of the Year in 1989.
For most of his career, Frank was not particularly liked. Or, perhaps more accurately, he had a reputation for being cranky. But as a black man growing up in the 50s, Frank did not live an easy life. He was born in 1935 and grew up in Oakland, graduating from McClymonds High School, having been on the same basketball team as the great Bill Russell. He debuted in the big leagues in 1956, at age 20, just a few years after Jackie Robinson broke baseball's color barrier. Like many black players of his time, Frank was subject a lot of abuse. But unlike Jackie, Frank refused to take it. He vocally stood up against racial prejudice. In 1987, Dodgers' GM Al Campanis was asked by Larry King why there were so few black managers and no black general managers in MLB. Campanis said, black people "may not have some of the necessities to be, let's say, a field manager, or, perhaps, a general manager." Campanis was rightly excoriated for these remarks, and Frank led the charge, stating:
"Baseball has been hiding this ugly prejudice for years — that blacks aren't smart enough to be managers or third-base coaches or part of the front office. There's a belief that they're fine when it comes to the physical part of the game, but if it involves brains they just can't handle it. Al Campanis made people finally understand what goes on behind closed doors — that there is racism in baseball."
Frank was often referred to as the most feared man in baseball. I imagine he liked that. But he was not a man without feeling, and that's why I loved the following article about him. Late in his life, Frank was managing the Washington Nationals. The team was not very good, and they ran into an injury problem at catcher. They were forced to play Matt LeCroy, a journeyman nearing the end of his career, who had knee problems and a shoulder injury preventing him from throwing to second base. In one particular game, the Nats built an early six run lead, but the Astros were mounting a comeback, and it was led in part on challenging LeCroy on the basepaths. LeCroy simply could not make the throw to second, and Frank decided to pull him, mid-inning.
LeCroy understood the move and was not upset. But Frank was. He felt he had embarrassed LeCroy, a player he had grown to respect. After the game, Frank spoke about the decision, and the Most Feared Man in Baseball began to cry.
 LeCroy was surprised to hear about Frank's reaction:
"I hated that he got emotional, I told him I wasn't good enough for somebody to cry over," said LeCroy, who was blown away by the size of the scrum of reporters waiting at his locker when he arrived. "It was a crazy day. I didn't think much about the situation. Didn't realize that it was going to be such a big deal. That's when I said the daddy quote."

The exact, priceless line from LeCroy was, "If my daddy was managing this team, I'm sure he would have done the same thing." The snippet circulated the Internet along with the footage of Robinson, tears welled in the corner of his eyes and spilling out onto his cheeks.

"A lot of people didn't understand Frank," LeCroy said. "He was thought of as this very stern, stoic guy. He was one of the best to ever play and he had to go through a lot being an African American playing. The biggest thing about that day (that stuck with me) is it showed me Frank really cared about everybody, no matter if you were a superstar or the last man on the bench.

"I think it opened up a lot of people's eyes that deep down Frank cared about everybody. It meant a lot to me and that made our relationship, which was already pretty good, carry over to the next level.  He thought I was going to blast him (for taking me out) and I really didn't think nothing about it."
LeCroy himself would go on to coach, and he's currently a manager for the Harrisburg Senators, the Nationals' Double-A affiliate. He says he tries to take that lesson, and more, that Frank Robinson taught him.
This was a really good article – short, but great storytelling. -TOB
Source: "A Look Back at the Day Frank Robinson Cried When He Took Catcher Matt LeCroy Out of a Game", Brittany Ghiroli, The Athletic (02/08/2019)
PAL: One clear take-away from the Robinson stories over the past week is that he was a proud man, and so it makes sense Robinson would not take lightly the idea of having a hand in embarrassing a player.
My opinion on the writing differs from TOB's: Ghiroli opens the story with an extended, teaser lead. Here's the opening paragraph:
When​ Matt​ LeCroy​ thinks back to that moment,​ there​ was​ no​ way​ of​ anticipating​ its significance.​ No​ amount of​​ premonition would help LeCroy fathom the magnitude of that fateful Nationals game on May 25, 2006. Yet, here he is, dissecting a day almost 13 years ago, an afternoon contest with the Astros at RFK Stadium that was one of the most memorable managerial moments of Frank Robinson's career.
The reader doesn't know what moment 'that moment' is, and we won't find out until the ninth(!) paragraph of the story. This is a technique we've read before – hell, I'm sure I've used it – and in most cases it reads like a writer trying to show off with melodious prose that almost always comes off a bit forced. It's familiar, and not in a good way.
TOB: IT SAYS IT RIGHT IN THE HEADLINE!
PAL: well, that's an interesting point. Still hate the writing….now I have to re-write my response? Thanks for saving me the embarrassment, but at what cost? (Publisher's note: sharing the the laugh is worth more than whatever else I would have written)
---
We Were So Lucky To Have Been Raised Amongst Catalogs*
This trip back in time comes to us ℅ soft-tossing lefty, Ryan Nett. The Stearns County legend (see his 2010 stats) texted it to me, and I was in based only on the headline alone:
Like writer Dan Woike, I remember flipping through just about every page of the Eastbay catalog, taking extra time on baseball cleats and gloves in the spring editions. Woike, Nett, and I are not alone; the NBA writer asked a bunch of known sneakerheads in the league about East Bay, and their reactions are fantastic Whether or not they ever made an order, guys like Lance Stephenson and P.J. Tucker absorbed each edition.
It seems funny to say in the Amazon era, but the Eastbay catalog absolutely has a little footnote in my childhood. It was a wormhole before the online wormhole, and – let's be honest – the best bathroom reading around. I haven't thought about it for who knows how long until Nett sent this along. It's so fun when a writer uncovers a bit of forgotten nostalgia. Great find, Nett! – PAL
Source: "Eastbay Catalog Memories: It's Where a Generation Went to Look at Sneakers – and Dream", Dan Woike, Los Angeles Times (02/14/2019)
*Don't be a jerk and look it up. Ok, now, name the movie the title of this post references. Hit us up in the comment section for a bottle of excellent homebrew.
TOB: Oh HELL yeah. Eastbay friggin ruled. I don't know how or why it started coming to my house – but the new arrival was a great day. I'd slowly look at each page and circle any item I might want. I'd think, "Man, if I got those Air Jordan XIs, no one could stop me." I remember specifically obsessing over basketball shoe weight. "Geeze, I love those, but 13 ounces!? That's gonna limit my vert. I need something under 12 ounces, for sure."
I definitely ordered from Eastbay, but I can't remember what any more. I probably didn't get to order too much, but I used it to keep informed on the newest shoes and brands. The website is still my go-to for finding new basketball shoes, and I've ordered from them a couple times in the last few years. Nice find, Ryan. And congrats on that one dinger.
---
At the 2019 U.S. Open, I Will Be Booing Matt Kuchar
Pro golfers make a ton of money these days. The 50th highest money maker last year was Brendan Steele (not a porn star!) at $2.3 million. To get there, Steele made the cut 16 out of 22 events, with 3 top 10s and 1 win. That's $2.3 million to play 67 rounds of golf, with average score right around par (71). Not bad!
Customarily, golfers pay their caddies 10% of their winnings. So Steele's caddy made $230,000 last year. Also not a bad living! Justin Thomas finished first on the money list at $8.7 million, so his caddy made $870,000. That's a hell of a lot of money! But, ya know, well earned by both the golfer and the caddy. Good on 'em.
Matt Kuchar made news this week, though, for ignoring the 10% percent custom when he was forced to hire a local caddy at the Mayakoba Golf Classic in Playa Del Carmen Mexico because his normal caddy could not make the trip. Instead of paying the caddy ten percent of his $1.3 million dollar purse ($130,000), Kuchar paid the caddy just $5,000 (five thousand) dollars instead, just one third of one percent – 0.3% – of Kuchar's winnings.
Kuchar explained that in fact he was being generous, because his pre-tournament agreement with the caddy was to pay him $4,000 for the week, and that extra $1,000 was a bonus for Kuchar's win. Matt, buddy! Don't be so loose with your money. Think of your retirement! You've only made $3 million dollars this year, and it's already February!
So how does Kuchar, a guy with career earnings over $43 MILLION dollars justify paying his Let's let Kuchar, a first class prick, explain:
"For a guy who makes $200 a day, a $5,000 week is a really big week."
GFY, Matt. -TOB
Source: "Extremely Rich Golfer Matt Kuchar Defends Stiffing His Caddie", Tom Ley, Deadspin (02/14/2019)
PAL: Agree on all fronts, but hold your outrage for a moment and consider this: what is the point of the $4,000 fee to begin with if the usual deal dictates 10% of winnings and, I assume, no payment for the caddie if there are no winnings? Clearly, each party agreed to a deal that was out of the ordinary, and – with one of them being a professional golfer and one of them being an experienced caddie – I can't possibly believe there was a misunderstanding on this point. If Kuchar pockets more than 40K if he finishes in the top 30 or higher, then he got a deal on the caddie. Anything below, and the caddy-for-hire is covered. In a field of 132 competitors, these are not bad odds for the caddie.
Also, is this a story if Kuchar finishes second in the tournament ($777K)?
Of course in the real world the original deal matters when Kuchar wins the damn thing. He received $1.3M! And then he starts talking like an idiot about relative value of $5,000. That's when no one wants to hear from the unremarkable golfer who's made an unfathomable amount of money.
TOB: To me, it's a story about power and wealth. The caddy is a club caddy in Mexico. As Kuchar says, a good day for him is $200. Kuchar gets to the tournament, with no caddy, and offers $4,000 because he knows every single caddy at that club will jump at $4,000. But that doesn't make it right. He should have offered 10% to begin with. When called out for being a cheapskate, he should have said, "You're right. I messed up. Here's your 10%."
UPDATE: 3:23pm PST, 2/15/19:
Obviously Kuchar is a reader of this blog, and I'm happy to report that he has taken my words to heart:
That's a solid apology, Matt. The Boo Declaration is officially rescinded.
---
A Fresh Story on Steph Curry
Stories about about an athlete's incredible talent are common. Off of the top of my head, recent profiles of Julio Jones. Alex Honnold, and Aaron Donald come to mind. Like those dudes, Steph Curry has made an imprint on his sport. Honnald is the only one in this group that has a case he's changed the trajectory of his sport more than Curry.
I enjoyed Kevin O'Connor's story on Curry because it's not about his freakish talent. This is a story about his progress as a basketball player, how he practiced, and the people that helped him get better.
Jones, Honnald, Donald, Michael Phelps, LeBron James – these guys in no way resemble a "regular" human. The are bigger, stronger, faster, in every way that helps them succeed in their particular sport.
Aaron Donald is not like us.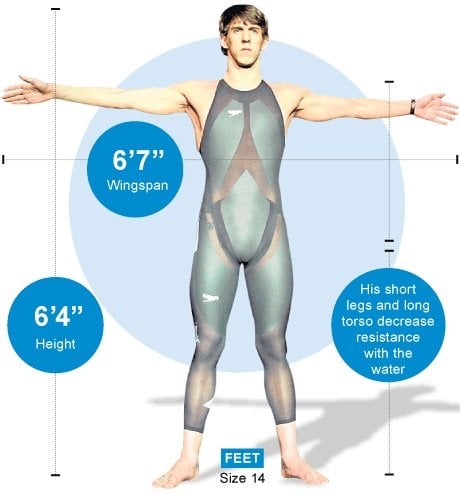 Neither is Phelps. 
While Curry's lack of size is overstated (at 6'3", 190, he's an inch shorter than Dwyane Wade), he was a bit late to grow and gain strength as young pup. As result, his now iconic stroke was a long ways away.
His dad, longtime NBA player Dell Curry, knew they needed to fix it. He would be fine in middle school and JV ball, the dad told O'Connor, but that release point wasn't going to work as the competition got tougher.
So the Currys entered the offseason with a mission: raise Steph's shooting release to make his shot more difficult to block or alter. That meant repeating the same motion for hours and hours, each day, for three months. "It was the worst summer of my life, basketball-speaking," Curry told me last month.
Curry said he spent the summer shooting mostly from the paint; he couldn't shoot from any farther out because he hadn't developed the requisite strength with his new form. Before the fix, Curry generated the power for his shot from his shoulders. A higher release, with the ball brought to his forehead, would allow him to flow kinetic energy from his legs through the flick of his wrist. "I used to call it the catapult method," Curry said. "If you look at my shot now, it's the exact same starting motion as it was when I was young. But I'm not stopping the ball [at my chin]. I just kept on going to where I couldn't go anymore, and use my wrist a lot more as opposed to my shoulder."
As he got stronger, Dell and Steph's mom (a former volleyball player at Va. Tech, NBD) would get right up in his grill so he would get used to shooting over that kind of pressure. I love the image of a mom and dad practicing together with their kid.
So that's where the stroke comes from – a tough summer and some pretty excellent genetics.
O'Conner's piece also reveals how lethal the small (by NBA standards) Curry is finishing at the rim.
That list, and the fact that Curry has the same numbers as LeBron, shocked me, but there's logic to this stat. At every stage of his basketball life, Curry was undersized. His drives would be blocked if he didn't get good at creative finished.
Curry tried wild, high-arcing shots, acrobatic finishes, and a scoop shot—which he said is his favorite type of layup—to overcome the size differential. It was a necessity, but it also made what is a simple task for most players a difficult one. "I can't tell you how many times during middle school I'd be on fast break, and I'd jump into the guy in the paint to do a half 360 and float the ball behind my head. I made it probably one time," Curry said. "Every time I'd do it, I'd look at my mom in the stands and she's just like, 'What the hell are you doing? Just do a normal layup.'"
But those finishes didn't come easy in the NBA. He wasn't great around the rim his rookie season, and he found unusual help in Brandon Payne, who worked with Curry on "neuromuscular efficiency". Whada what now?
 Essentially, they are trying to overload the senses to increase dexterity and reduce reaction time. Sure, why not? As O'Connor points out, Curry getting much stronger and improving his handle helped his finishing a lot, too. Nevermind the fact that he has Kevin Durant and Klay Thompson on the court, too. Having two other all-time great shooters waiting for pass might free up the lane a bit.
It becomes harding to find compelling stories about super popular athletes, but O'Connor finds a fresh angle on Curry. Super fun read, and love the giphs and video clips, too. – PAL
Source: "It's More Than Just the Shot", Kevin O'Connor, The Ringer (02/12/2019)
TOB: I have read or seen video of the story of Curry's transformed jump shot so many times now, and I don't care. I devour each and every story about it. He has to be the most remarkable athlete I can remember – what he is doing seems impossible. You look at LeBron and sure, what he does makes absolute sense. But Curry should not be able to do the things he does. He's changed the sport in a way that no athlete has changed a sport in my lifetime. Curry's rookie year, the league attempted 3-pointers on 22% of shots. That number is now 35%. I think in lare part that is due to Curry, especially in how many threes he takes off the dribble, as opposed to the more common catch-and-shoot three. Curry changed the way teams think about attacking on offense and forced teams to defend out to 30-feet.
Incredibly, Curry is more accurate from 30-35 feet than he is anywhere else on the floor. This year he's making fifty-four percent (54%!) of his shots from 30-35 feet, while shooting 43.7% from three overall, and 46.2% on all shots attempted. And it's not really an anomaly. Since 2014-15, Curry is making 47.9% of his shots from 30-35 feet. What the hell? Anyways, he's great and I hope he keeps this up another ten years.
---
Video of the Week

---
Tweet of the Week
---
PAL Song of the Week: Sharon Jones & The Dap-Kings – "Better Things"
---
Like what you've read? Let us know by following this blog (on the right side, up near the top), or:
Email: 123sportslist@gmail.com