The Mirnavator. If you're looking for some inspiration, ultra-runner Mirna Valerio has got you covered. 
---
The Woman Behind Free Solo
Full disclosure: I haven't yet seen Free Solo, which won the Oscar for Best Documentary last week, though I am dying to do so; but I have seen Meru, the 2014 documentary about three climbers' attempts in 2008 (failed) and 2011 (successful) to climb the previously never ascended Shark Fin spire of Mount Meru in the Himalayas (if you have not seen Meru, it's on Netflix and it's fantastic). Both films were shot/produced by wife and husband duo Elizabeth Chai Vasarhelyi and Jimmy Chin (Chin served double duty – as he was one of the trio of climbers ascending Meru, while at the same time filming the team along the way).
Free Solo, if you don't know, is a documentary about climber Alex Honnold's incredible rope-free climb up the face of Yosemite's El Capitan. Here's the trailer:
Yeah, he's incredible and maybe a bit insane. But while Honnold's achievement cannot possibly be overstated no matter how hard you try, the skill and vision of the filmmakers, Vasarhelyi and Chin, should not be overlooked, either. Vasarhelyi, especially, helps bring emotion to both films.
Chin filmed the 2011 climb of Meru and put together a movie that no one was interested in distributing, as it amounted to what is known as climbing porn. Enter Vasarhelyi. She met Chin and saw so much more in the movie. She rewrote the narrative of the film and reshot interviews to "bring up the emotional quotient." Vasarhelyi "helped break the mold of the typically bro-heavy genre of climber cinema and extreme-sports flicks in general. (See: the entire oeuvre of Warren Miller.) Meru delves into the fear and support that coexist in the families of these men."
Meru is a fantastic film, and Vasarhelyi followed a similar pattern in Free Solo. With such a harrowing climb in progress, and the very real threat that the subject could fall to his gruesome and filmed death, the crew had a very thin tightrope to toe:
Maybe the greatest paradox of the film is that it required a monumental operation that remained invisible. Five cameramen had to be ready to be in position on the wall on just a few hours' notice, and there was a crew of three more on the ground. There was a helicopter for big sweeping shots of the wall and aerial shots of Honnold, a speck in a red T-shirt, shimmying up the white granite. He needed to be able to decide the time of the climb based on his intuition and readiness, not on some production schedule. He needed to feel free to bail. He wanted to be filmed, but he didn't want to feel filmed.
And how did the film turn out? Well, it won the Oscar. But as Vasarhelyi puts it, the theme of Free Solo
"…is this kid who is so scared of talking to other people that it was easier for him to climb alone, with no ropes, than to ask for a partner. I feel like we all have something in our lives like that. It was really important to see Alex's eyes before he did it. What did his eyes look like the morning he set off?"

And what did the camera see? Vasarhelyi's eyes light up. "He was excited." Long pause. "And very well prepared."
Oh man. I can't wait to see this. -TOB
Source: "Free Solo's Director Doesn't Give a F**k About Climbing", Lisa Chase, Outside (09/12/2018)
TOB: This is unprecedented, but I'm replying to myself. I wrote the above on Thursday, and Thursday night decided I'd just watch the damn movie. First of all, it's fantastic. As good as I hoped. During Honnold's climb at the climax of the movie, I felt like I was going to puke, despite knowing that his climb would be successful.
But I have a bone to pick, now, with an editorial choice in the movie. The beginning of the featured article begins like this:
"Today I was replacing swear words. I had to do it myself. No one else can do it," documentary filmmaker Elizabeth Chai Vasarhelyi says over a nouvelle Indian lunch at bohemian-cool Pondicheri in Manhattan.
…
In the cut I saw in June, Honnold clocks four fucks in the first eight minutes. But Free Solo was funded by National Geographic—not especially fuck friendly. So before Vasarhelyi can fly out of New York City (where she primarily works and lives, along with the couple's young son and daughter) to join Chin in Jackson Hole, Wyoming (where he primarily works and lives), she needs to scrub the cursing. "These guys," she says, meaning climbers, "all swear."
I don't hate profanity. Sometimes I think it's important to convey emotion. But when I read the above Thursday morning, I understood – not everyone agrees with my outlook on the f-word.
But then I watched the movie and there was one spot in Honnold's final climb that was particularly difficult. As he completed it, he turned to the mounted camera, about 2,000 feet off the Yosemite Valley floor, and smiled. He had completed something that had kept him awake at night. And he let loose his emotion: "Fuck yeah!" Except, I only know he said that because I read his lips. In the movie, they dubbed over him in post-production and he said, "Ah yeah." It really pissed me off because there is nothing more I dislike about a movie than when something in the movie takes me out of the movie. I'm hoping there's a director's cut in the future, where we hear each and every "fuck" Honnold drops as he puts it all on the line to free solo El Cap.
PAL: Great call on bringing the narrative to a genre of extreme sports docs that is pretty bro-ey.
Natalie and I went to the Banff Film Festival last night (go, if you haven't – here's a list of dates and cities). One of the features was of a young woman climber breaking barriers. Margo Hayes is the first woman to ever climb a 5.15 grade route. Only a handful of people in the world climb 5.15, so to compare her to an Olympic champion athlete isn't doing her justice. Interestingly enough, Honnold is featured in Margo's doc, saying that he doesn't even know what 5.15 holds feel like. Even for him, her accomplishment sparks amazement. Chew on that for a second and watch Margo kick ass.
Much of Margo's story is about her single-mindedness. Older climbers openly worry that she can't "turn it off," so there is this narrative arc even in her story, too. Yes, the footage of adventure sports is instantly captivating, but the mental component, as well as how these pursuits impact relationships, only add to the power of these films. 
---
"The Best Game I Ever Covered"
That's the headline. Do you really need any more convincing? I didn't. The Athletic put together a collection of short essays from its writers about the most memorable games they covered. The series started with baseball writers. I, of course, drank every drop and loved it. Here are a few of my favorite parts.
Peter Gammons – Red Sox – Red, Game 6 of 1975 World Series
At 12:34 a.m., in the 12th inning, Fisk's histrionic home run brought a 7-6 end to a game that will be the pride of historians in the year 2525, a game won and lost what seemed like a dozen times, and a game that brings back summertime one more day. For the seventh game of the World Series.
I didn't know the nugget about the organist breaking into Handel's "Hallelujah Chorus". Absolutely brilliant.
Ken Rosenthal – 2131 – Cal Ripken Jr. breaks the streak.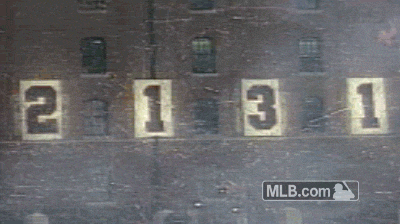 I can't believe Rosenthal was just 32 when he was told to write the page 1 story for the Baltimore Sun.  
I wanted to show that I was on their level, or at least close. Unlike today, when one click can take you to any writer you admire — yes, some behind a paywall — most of us rarely saw each other's work.
As it turned out, the story wrote itself. Ripken took a victory lap around Camden Yards after the game became official, and my column mostly just detailed the beauty of that moment while trying to convey the greater meaning of it all. I am quite sure others could have written better. But it was pretty much my best shot.
I have to chuckle at this last line…from a writer – pretty much my best shot? Kenny, baby! How about your absolute best shot for a moment that was 2,130 games in the making? Were you surprised?
Sidenote: while I understand the greater meaning Ripken's streak, it's always hit me not quite right. The more you dig into it, the more I can't ignore there is at least a part of the streak that's selfish.
TOB: Call me a natural cynic, but I felt that way as it happened. Ripken was an great player through his truly incredible 1991 season, until 1992, when at age 31 he became an average to below average player. And that's even accounting for his premium position. It's not admirable to "show up" every day. It's admirable to put aside personal glory for the good of the team. Ripken never did that, so I never respected him.
Pedro Gomez – Diamondbacks v Yankees – Game 7 2001 World Series
Pedro Gomez stock just went up a little after reading this. Bold move. Bringing a buddy in case someone roughed him up? Less of a bold move.
I called Curt Schilling a con man. I wrote how he had built himself up to be Captain America because, after insisting to manager Bob Brenly that he wanted to start Games 1, 4 and (if necessary) 7, he suddenly told Brenly that he didn't think he could do it, putting the Diamondbacks in one hell of a potential predicament and giving himself an out in case he pitched poorly or the opportunity to build himself up if he pitched well.
So before Game 7, I went down to the field and stood in front of the Dbacks dugout as they took batting practice, wanting any player who had anything to say to me to have the availability to do so (clubhouses are never open pregame during the postseason). I was filled with anxiety because I had truly gone out on quite a limb and asked great friend T.J. Quinn, then with the New York Daily News,  if he would mind accompanying me and just standing nearby, kind of as moral support. Thankfully, he said yes. Several players gave me a wink, a head nod or a pat as they passed me on the way to their clubhouse. It was an acknowledgment that what I had written was accurate.
TOB: I am no fan of Curt Schilling, the baseball Alex Jones. HOWEVER. I don't remember what Schilling said ahead of Game 7, and I never read what Gomez wrote. BUT. Here's Schilling's 2001 World Series stat line: 3 starts, 21.1 IP, 4 ER, 1.69 ERA, 12 H, 2 BB, 26 K. That's 2014 Bumgarner level incredible.
T.J. Quinn – Game 6 NLCS – Cubs v Marlins – The Bartman Game
Just read the entire essay. I'm pasting a good chunk of it here, which picks up after the incident. Still an incredible, chaotic course of events.
This is where my years of experience among Chicagoans, learning their language and their ways, tells me what is coming. Gonzalez will not be blamed; it will all fall on that hapless young man. I turn to a colleague and, I swear, I say, "I'm going to go find the guy. The Cubs are going to lose." She notes the score: They are still leading 3-1 with five outs to go. "I'm telling you," I say, "something has changed and they're going to lose."
Down the ramps, onto the concourse, into the maelstrom. The lead is gone and the ballpark has turned on the man in the headphones, all eyes on his section as the inning becomes an eight-run catastrophe. I push through a gathering crowd near his section, past frothing, twisted faces, ducking as one beer cup after another is launched our way, feeling the mist spray my face. Sometimes the faces screaming "Fuck you, asshole!" turn and see my notebook and my press credential and I catch a few words, too. As I start down the aisle, a wedge of Cubs security surges toward and past me. I can see someone in the middle with a jacket over his head. "Is that him?" someone next to me screams. "Kill him!" I follow the phalanx up to the concourse, under more screams and more flying beer. I am genuinely afraid for this man. I see security whisk him behind a gate. A cop stops me. I ask him and a nearby security officer if they know who he is. This is a ridiculous question and I am met with ridiculing looks. I go back to find the man in the gray sweatshirt. His name is Pat Looney and he is a firefighter, although I write his name as "Loomey." I also write down seat 115. It was 114. Many think Looney is the one. "I already got like 50 hate calls," he says, pointing to his phone. Someone who intends to be heard screams "Asshole!" at him. "See?" Looney says. "It wasn't me. I didn't touch the ball." He says he wishes he'd pushed the other guy out of the way.
I go back to the press box and I write. The man in the black sweatshirt is the story, and he will be part of Cubs history along with the goat and Leon Durham and the black cat. I dub him "the cat in black" and I think this is sufficiently clever. I file and I go meet my friend Mike and his miserable friends. We're out until about 2 a.m. "That asshole…" they keep saying. But it's OK. Kerry Wood is pitching tomorrow.
The next morning, I'm in my hotel room. The phone rings at 7 a.m. It is one of my closest friends, a reporter at the Chicago Sun-Times. I can hear that she is outdoors, but she is whispering. "I'm in front of his house," she says. "We got a call last night. His name is Steven Bartman. I have to knock on his door. I feel sick." Go on and knock, I say. The world is going to find out who he is, anyway.
How eery is that ending?
There are even more excellent essays included: The Dallas Braden Mothers Day perfect game will absolutely make you cry, and Jayson Stark's summary of the Cardinals/Rangers 2011 Game 6 win comes as close as one can get to describing what every great game creates out of nothing:
"The emotion that fills ballparks in moments like that defines what it is we love about sports. Where else in life do you experience anything like that feeling?"
Loved, loved, loved reading these. – PAL
Source: "The Best Game I Ever Covered", various authors, The Athletic Ink (February, 2019)
---
The Game's the Same, Just Got More Fierce
That's of my favorite quotes from The Wire, uttered by Slim Charles. It popped in my head as I read this interesting article on the Ben Simmons' future. John Wilmes wonders if Simmons might turn down his max rookie extension and sign a short deal instead to become a free agent after the 2021 season.
Here's how it works. The NBA's CBA allows teams to offer an extension to their players entering the final year of their four year rookie contract. As Wilmes summarizes:
No NBA player has ever turned down a maximum extension of a rookie contract offer, for which Simmons will be eligible in July. The league has structured the collective bargaining agreement specifically to give franchises the ability to offer significantly more money to the young stars they drafted. This is meant to create competitive balance and prevent talent from escaping smaller markets, and it has worked that way.
Simmons would thus be eligible this summer for a deal around 5 years for $148M, keeping him with the Sixers through 2025 at just shy of $30M per year. Not bad. But what if he doesn't want to stay in Philly?
Wilmes reads some tea leaves to suggest this is the case, and theorizes Simmons aims to head to, yes of course, the Lakers. For example, in a documentary filmed during Simmons' one year in college at LSU, Simmons was filmed watching the broadcast of the draft lottery, where it would be determined who would pick first in the upcoming draft, and therefore take Simmons:
[Simmons] is shown watching the broadcast of the event and miming his hypothetical reactions if either the Sixers or the Lakers got the first pick and the right to sign him. When he imagines the Lakers getting it, he celebrates; when he imagines going to the Sixers, he shrugs wryly. Earlier in the movie, a Lakers blanket is visible in the background of his apartment. Currently, he dates L.A.-based famous person Kendall Jenner. You can decide what this all means
Additionally, Simmons' agent is Rich Paul of Klutch Sports, the same agent/agency that represents LeBron James and has been trying to orchestrate a trade of another client, Anthony Davis, to the Lakers.
Simmons turning down the max rookie extension would be risky. He would instead have to take an approximately $10 million dollar deal in 2020-21, one-third of what he'd get in a rookie extension. But, then he'd become a free agent the summer of 2021, free to sign where he wants for an even more lucrative deal. For a player like Simmons, the risk may be worth it. As Wilmes says, such a move could set a new precedent for how NBA superstars control their futures. -TOB
Source: "Ben Simmons Could Upend The NBA's Power Structure With One Decision", John Wilmes, Deadspin (02/26/2019)
---
Kick the Kid Out!
This week a kid sitting courtside at a Nuggets/Thunder game reached out and swatted at and hit Russell Westbrook.
A lot of the reaction I saw was, "It's funny how the kid sat down when Russ gave him that look." But I have a hot take. KICK THE KID AND HIS PARENTS OUT. I don't care that he appears to be maybe 12 years old. You can't do that, and a kid who thinks he can, and is sitting friggin courtside, obviously thinks this is ok. If this spoiled rotten kid doesn't learn his lesson now, he'll grow up to be an entitled adult. We had a chance here to fix his trajectory! Instead we are left with his rich mom and dad, laughing at the whole thing.
Yuk yuk yuk! Hilarious! …Westbrook was not so chuckle-y after the game:
"He hit me. So I told his dad, you know, just, "Be careful man, you can't just have have your son hitting random people." I don't know him, he don't know me, so.

[…]

He's responsible for his kid. Watch the game, sit there, have fun, enjoy. For all the fans though, there's too much leeway, man, for the fans to be able touch the players and get away with it. And then we can't react and do the things that we need to do to protect ourselves. It's important that they understand—kids, whoever it is, dads, moms, that they can say what they want, as long as it's respectful, but the touching is, to me, off limits.
I agree! The kid should have been kicked out, I say!  -TOB
Source: "Russell Westbrook, After Being Shoved By Child: 'The Touching Is, To Me, Off Limits'", Giri Nathan, Deadspin (02/27/2019)
---
Video of the Week:
---
Tweet of the Week
---
PAL Song of the Week – Sharon Van Etten – "I Told You Everything"
---
Like what you've read? Let us know by following this blog (on the right side, up near the top), or:
Email: 123sportslist@gmail.com