Amen.
---
Hallelujah! Aubrey Not Invited to Giants 2010 Reunion
For the record, I always sensed Aubrey Huff was a tool. His "rally thong" bit during the Giants' run to the 2010 World Series, and the Zoolander-stolen "joke" at the championship parade that year, was just not funny. Huff did not take long to prove me right. 
His post-playing career descent started slowly. I caught him on his radio show a few times and confirmed what I figured: he's an unfunny meathead. Which is fine. Plenty of people are that, athletes included. But it confirmed for me that I had no affinity for the guy, despite his contribution to a World Series championship.
It was over the last few years, though, that he really showed his true colors. It's not the fact he supports Trump. I don't like that, but I also know many of my very favorite athletes also likely support him. Instead, it's Huff's pure nastiness; his utter lack of humanity; his "durrrr, why are you so mad, I'm actually laughing" schtick every time someone calls him out for all of the above.
But Huff hit his nadir recently. He apparently went through a divorce in 2017 and claims that has taken the shackles off of him to be "less inhibited online." I would never wish marrying Aubrey Huff on any woman, but is there any way we can find some way to put that genie back in the bottle? Because over the last two months Huff has gone completely off the rails. 
In November, he posted a tweet at a shooting range with the caption, "Getting my boys trained up on how to use a gun in the unlikely event @BernieSanders beats @realDonaldTrump in 2020. In which case knowing how to effectively use a gun under socialism will be a must."
I mean, good lord.
In January, he really hit rock bottom, though. In response to a dreadful tweet that said Americans should invade Iran and "take their bitches," Huff tweeted, "Let's get a flight over and kidnap about 10 each. We can bring them back here as they fan us and feed us grapes, amongst other things…." 
For the record, yes, Aubrey Huff joked about kidnapping and raping women.
Then, after the Giants hired Alyssa Nakken, the first female coach in MLB history, Huff tweeted that he thought the hiring has "#metoo and #BelieveAllWoman written all over it." He then tweeted he "couldn't imagine taking baseball instruction from an ex female softball player," while tagging Giants players Brandon Crawford, Brandon Belt, and Buster Posey, telling them to "have fun with that."
I walked you through this recent history of disgusting behavior to set a foundation here: Aubrey Huff is a god awful human being. That's important, because news leaked this week that the Giants informed Huff he was not invited to their on-field 10-year reunion of the 2010 World Series Championship. Huff responded as you might expect – he incorrectly claimed the Giants don't support free speech, when this has nothing to do with the First Amendment, and he blamed the move on his support for President Trump (even tagging Trump in the post).
Huff, of course, is dead wrong. He's been a vocal supporter of Trump for years, and the Giants did invite Huff to Bruce Bochy's retirement ceremony this past September. Huff was there, and I remember because I am pretty certain I booed him (FREE SPEECH!). So what changed, for the Giants, between last September and now? That's why I set that foundation above – what changed is that Huff crossed so many lines of decency.
Huff's attempt to blame this on his support for Trump is pathetic. As pointed out by Grant Brisbee, the majority owner of the Giants is also a Trump supporter:
So we'll first need to dispel the myth that Huff was disinvited because he vocally supports President Trump. This is an exceptionally ridiculous argument and it can be made only through ignorance or bad faith. The principal owner of the Giants is a confirmed Trump donor. Another member of the ownership group, and the widow of a previous principal owner, is holding fundraisers for him. You can be within the Giants' orbit while still supporting the president.
No Aubrey, this has nothing to do with your political beliefs. You're a pig, and you suck, and I am so so so glad you've had this honor taken away from you. Now, go away. -TOB
Source: "The Giants' Disinvitation of Aubrey Huff is Remarkably Uncomplicated," Grant Brisbee, The Athletic (02/19/2020)
PAL: He misses the attention he got from baseball, and he's trying to fill the void in his life by saying stupid crap. This should be the last story written about him.
---
Cake Eaters Center of Hockey Universe
I join you while on assignment from the Minnesota State High School Girls Hockey Tournament (more on that next week), but this article – found on the ESPN homepage no less – was of particular interest while back in the motherland. 
The premise of the story, inspired by the 40th anniversary of the Miracle On Ice, is pretty clear: what are the USA hockey hotbeds today? Back in 1980, the USA Olympic team was made up of 12 Minnesota players (and most of the coaching staff), 4 players from Mass, and a couple from Michigan and Wisconsin. That's it. No other states were represented. 
So, where are the hotbeds today? Anaheim, Vegas, St. Luis, and Nashville are new-comers. Makes sense. NHL markets with recent success experience bumps in youth signups. Infrastructure is needed, too. In other words, ice. 
We all know the center of the U.S. hockey universe is right here in Minnesota. No surprise. I don't want a word from the Massachusetts contingent of my family. Not a word.
But then the article got real interesting. 
While there are other contenders for the throne, it's hard to argue against the Twin Cities as the center of the hockey universe.
"Minnesota is the heartbeat," Kelleher said.
But can we get even more specific?
Is there a center of the center of the hockey universe?
Consider this: USA Hockey says that the Twin Cities market pulled 10,922 of its total participants in 2018-19 from a region that includes Bloomington (estimated population 85,934), Eden Prairie (64,952) and a little, rather wealthy place ($99,295 median household income, per the U.S. Census Bureau) called Edina (54,791).
No one has captured more Minnesota Tier 1 boys' state hockey championships than Edina, with 13. They also lost three times in the title game, and finished third three times. Edina also has won the Class AA girls' hockey title for three straight seasons. 
Among the notable Edina High School alumni: Anders Lee and Kieffer Bellows of the New York Islanders; former Montreal Canadiens player Bill Nyrop; former NHL player Paul Ranheim; and former NHL executive Brian Burke.
"In the Twin Cities, it might be Edina," said Tom Chorske, a Minneapolis-born former NHL player who's now an analyst for Fox Sports North. "They win a lot at youth level and produce a lot of college players. A lot of Wild players live in Edina and their little kids are playing there."
So there you have it: Edina, Minnesota. The center of the center of the hockey universe in the United States.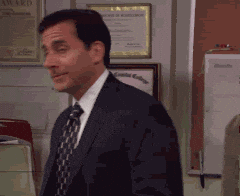 Edina. You've got to be shitting me. The inspiration behind "The Cake Eater Anthem". On ESPN for the world to see. Maybe we've known it to be true in our hearts, but no one would want to admit it. 
It's true. And I can't stand it. Michael summed it up perfectly.  – PAL 
Source: "USA hockey hotbed heat check: What's the center of the American hockey universe?", Greg Wyshynski, ESPN (02/18/20)
---
Times Like These, I'm Proud to be a Giants Fan
While I realize the Huff thing is at least in part a business decision, I still like it. It makes me proud to be a fan of a team that will ban a clown like that. This story also makes me proud.
Earlier this year, MLB announced some much-needed though still modest raises for minor leaguers, to take effect in 2021. It's not enough to give them a living wage, but it's a start. The Giants, though, didn't waste time. Instead of waiting until 2021, they announced they'd begin paying minor leaguers that raise now, in 2020. In fact, they gave some levels slightly larger raises. 
That's all nice, and I am sure the players appreciate it. But more importantly, and as you may have noticed in the graphic, the Giants also announced that minor leaguers in AAA Sacramento and AA Richmond would all receive a $500 per month housing stipend, while players in low-A Augusta would receive free housing (if you're wondering, high-A San Jose players will not receive the stipend because they are already placed with host families and live rent-free).
This is great! No other team offers a housing stipend, so it's a big deal. Pretty cool move by the Giants. -TOB
Source: "Giants Go Past MLB to Raise Minor-League Pay in 2020, Help With Housing," Henry Schulman, San Francisco Chronicle (02/18/2020)
---
BASEBALL AND BEER. THAT'S WHAT ENO DOES.
We've featured stories from Eno Sarris many times before. Eno is awesome – he's smart, loves baseball, and writes about advanced statistical analysis in a way that is easy to digest. But if you follow Eno on Twitter, you know that Eno also loves beer. This week, Eno published what I imagine was a labor of love – a detailed and thoughtful ranking of the beer options at all 30 MLB ballparks. Eno rated each stadium on three factors – top-end offering, average offering, accessibility, and then a compound rating of all three. Highly entertaining! Best in Show? Seattle, followed closely by San Diego, with San Francisco a smidge behind in third.
If you're headed to a stadium this season, you might want to check Eno's article first. -TOB
Source: "A Beer Nerd's Guide to Baseball: Ranking Every Stadium by Craft Beer Offerings," Eno Sarris, The Athletic (02/19/2020)
PAL: That's just great reporting. My favorite nugget, from San Diego:
"There's a beer made for the park. In fact, there are (kind of) two. AleSmith's .394 Pale Ale — named for Tony Gwynn's batting average that fated 1994 season — is the original gangster, but you can get that all over San Diego and not just at the park."
Now that's a great name for a beer.
---
Video of the Week
---
Tweets of the Week
---
Song of the Week
Harry Styles – "Sunflower, Vol. 6"
---
Like what you've read? Let us know by following this blog (on the right side, up near the top), or:
Email: 123sportslist@gmail.com