Inspired by Posnanski's article about his favorite player, Duane Freakin Kuiper (atta boy, Kuip!), and an ensuing article by Grant Brisbee where he listed his favorite baseball player at different points of his life, we bring you our favorite athletes at ages 10, 20, 30, and (apparently this is touchy so I will be precise…37 and 38 and change. ;): -TOB
Favorite Players – Age 10 (1992)
Baseball
PAL: Kirby Puckett. I mean, we're just coming off the second world series victory for the Twins in 1992, and Kirby is about to have yet another MVP-caliber season. He was bigger than Prince in Minnesota at that time.
TOB: THE KID. No contest. 
Football
PAL: It slips my mind that the Vikings traded what became the foundation of the Cowboys mid-90s dynasty for Herschel Walker…but I never forget his awesome run when his shoe comes off 
…in re-watching…not as sweet as I remember it. Maybe Minnesota shouldn't have given up 4 players and 8 draft picks (3 first round picks, 3 second round picks, a third round, and sixth round)…but Walker sure was big and fast, wasn't he? 
TOB: Uh. Probably Joe Montana. Maybe Bo Jackson.
Basketball
PAL: I mean, there's only one answer here, right? MJ
TOB: MJ.
Hockey
PAL: I was a big Pavel Bure guy for some reason. 
TOB: Hah, wow. I was ALSO a Pavel Bure guy. Somewhere I have a Pavel Bure autographed card. But I don't think I was really a Bure fan until 1994, when they had a run to the Stanley Cup Finals against the Rangers. They should bring those uniforms back. Fire!
Favorite Players – Age 20 (2002)
Baseball:
PAL: Pudge Rodriguez. I think for favorite players that never play for your team, you have to see them do something incredible live. Watching Pudge throw to second, even in between innings, was unlike any other catcher I'd seen until that point. Why anyone would try to steal third on him…
TOB: Bonds. This was the year he was just a few hits from .400, and had an OBP of .582.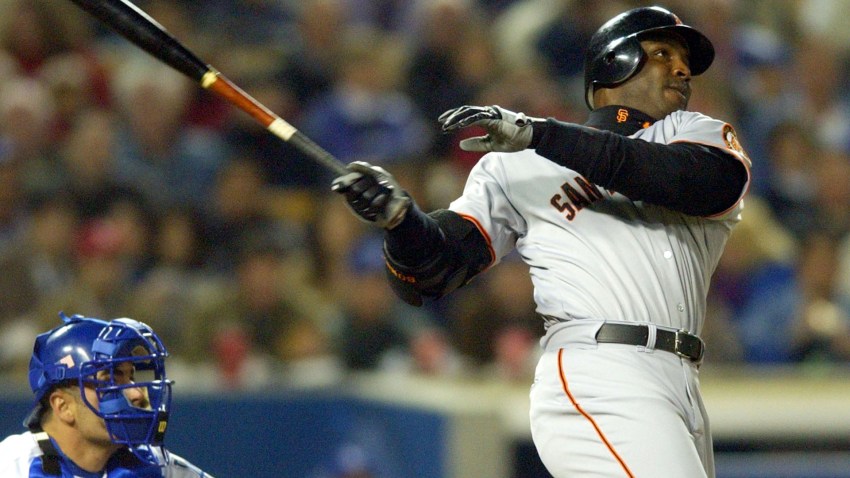 Football:
PAL: Randy Moss, baby! Favorite football player ever. 
TOB: No one sticks out. Maybe Vick….
Basketball:
PAL: Pass
TOB: Chris Webber.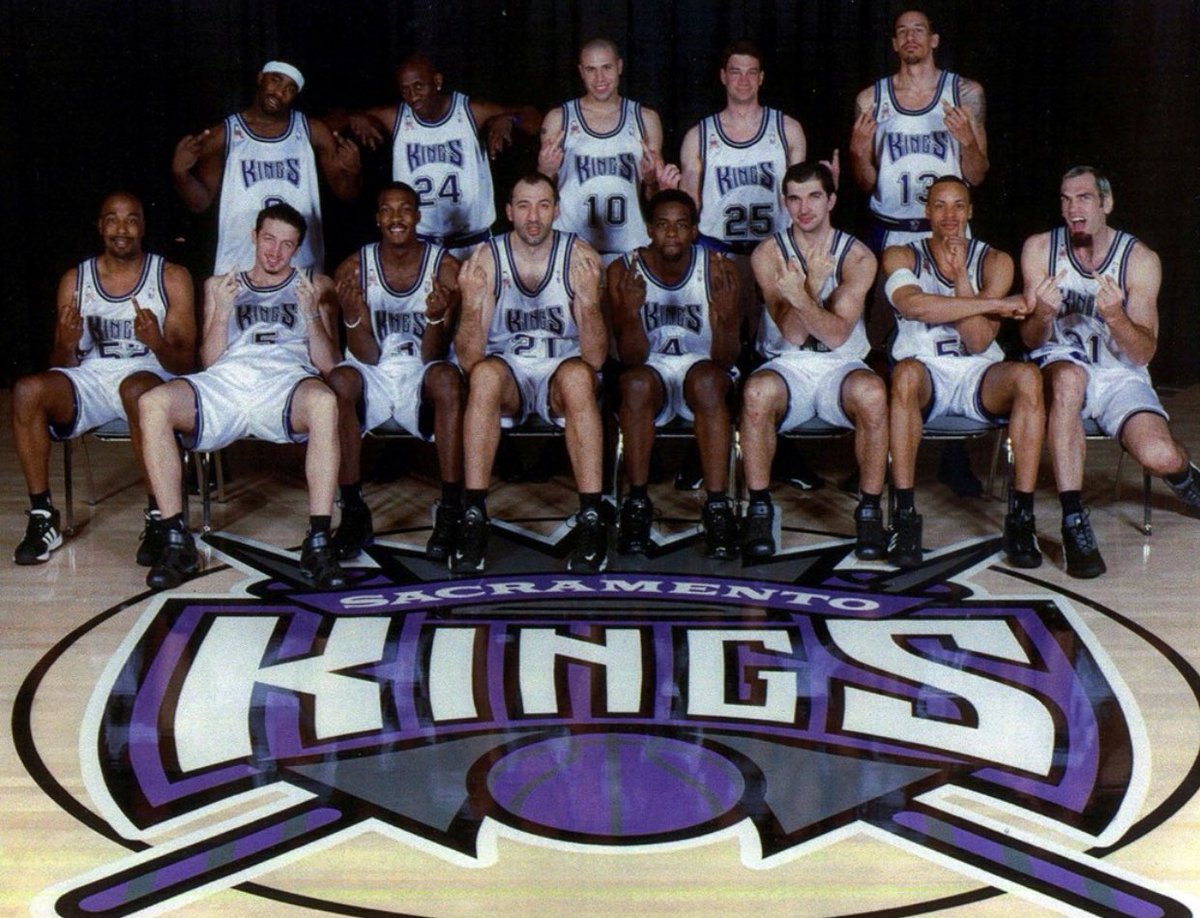 Hockey:
PAL: Pass.
TOB: I think by this point I had mostly stopped watching hockey, but Petr Forsberg's name jumps out at me. 
Favorite Players – Age 30 (2012)
Baseball:
PAL: Timmy Lincecum. Must watch for a couple years there. Never rooted for a non-Twin so hard in my life. 
TOB:
Big Time Timmy Jim. By 2012 point he had tailed off already, and was in the bullpen during the 2012 playoffs. No matter. My favorite baseball player ever. And that highlight above was my favorite game I ever attended. Incredible.
Football:
PAL: Randy. 
TOB: The Goat.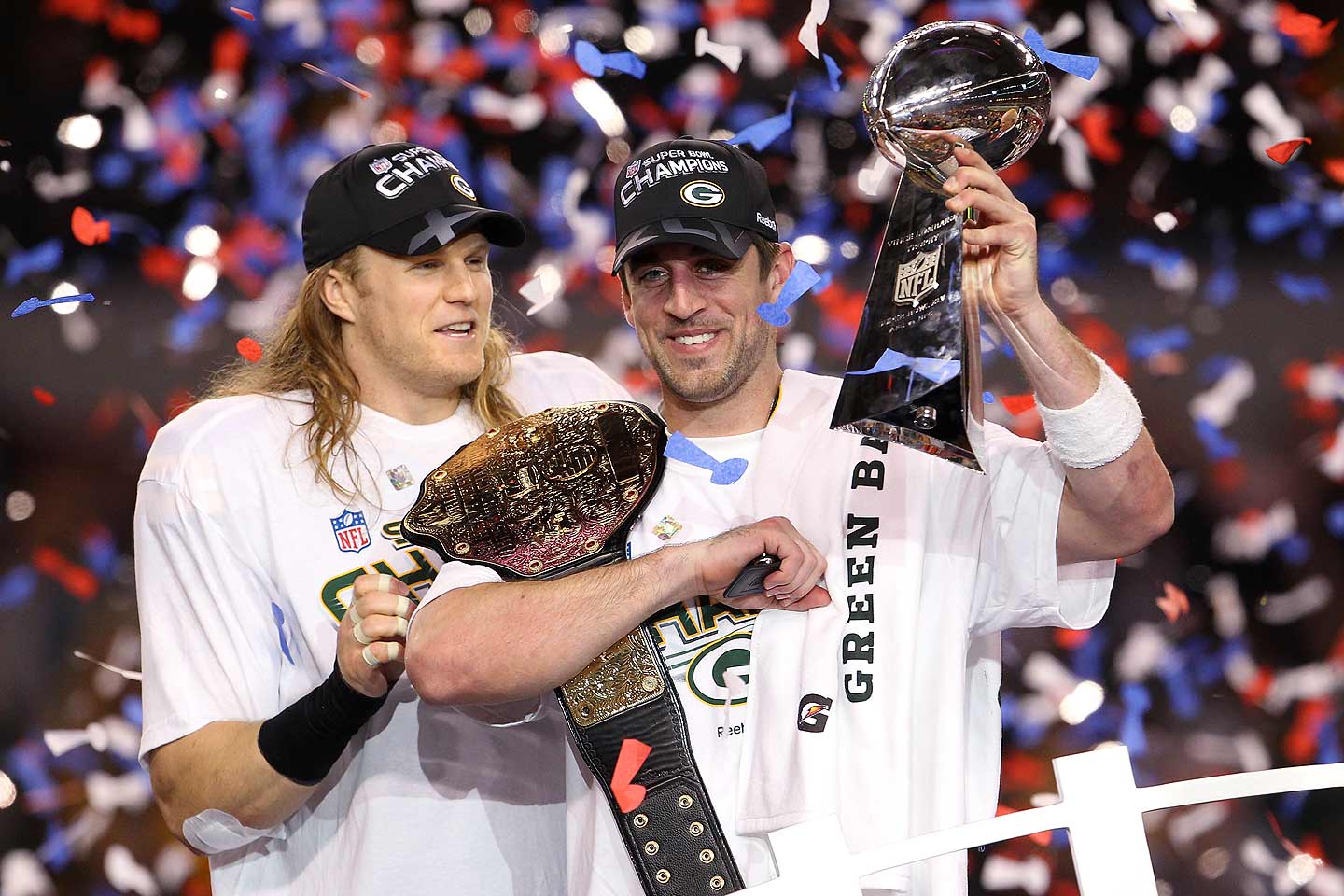 PAL: I thought you said the GOAT.
TOB: That's right. Highest single season passer rating of all-time? Aaron. Highest career passer rating of all-time? Freakin'. Lowest career interception rate of all-time? Rodgers.
Basketball:
PAL: Give me a lil Baron Davis. 
TOB: The King.
Hockey:
PAL: I mean, Ovechkin highlights are pretty sweet. 
TOB: I think by this point I had mostly stopped watching hockey, but Petr Forsberg's name jumps out at me. 
Favorite Players Now – Pushing 40 (2020)
Baseball:
PAL: Can we hold off on this "pushing 40" bullshit? Back to my earlier point, you need to see something special in person for a player not on your team to be your fav. I love watching Nolan Arenado. I love watching him at third, and I love watching him slug. It feels like the Giants are either playing the Padres or the Rockies every time I go to a game, and Arenado always makes a ludicrous play in the field and goes 3-5 with a 3 RBI
TOB: Wow. Hm. I'm not sure I know. But I really like Ozzie Albies. One of those guys who is really good, hustles, and obviously loves the game. Javy Baez is another one like that.
Football:
PAL: JJ Watt. HAHAHA. Just kidding. I mean, who doesn't love the TE era? George Kittle is a beast. Dude will not go down. 
TOB: Mahomes has to be the most fun to watch. Rodgers is still my favorite, though he seems to be declining, finally.
Basketball:
PAL: A hot Curry is still mighty spicy. Must see. 
TOB: Probably Curry, but this is a close one with a lot of candidates. The NBA is so deep right now.
Hockey:
PAL: Conor McDavid highlights are a nice wormhole. 
TOB: I dunno. Ovechkin? I have no idea.
How about you? Share the favorite athletes of your childhood, young adulthood, and old-as-hell-hood in the comments.
More Dailies: 
---
Email: 123sportslist@gmail.com