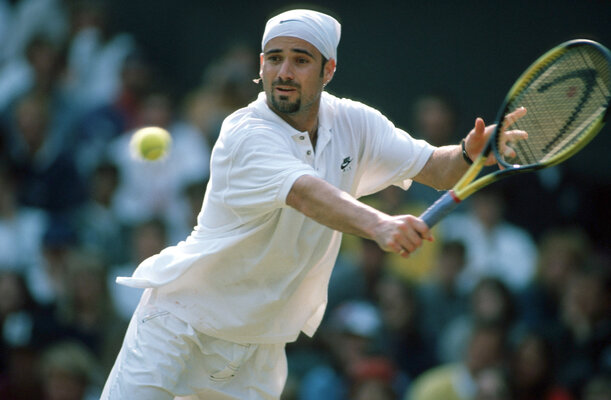 We took a few weeks off. But in the words of Pat O'Brien and the O'Briens, we're back you motherf…
Let's go!
Brittney Griner Story Cheat Sheet
Who is she?
Griner is one of the most well-known female basketball players in the world. A high school phenom out of Houston, she's also the first openly gay athlete endorsed by Nike (2013). She won an NCAA championship at Baylor and two Olympic gold medals.
Why does she play basketball in Russia?
She's played for UMMC Ekaterinburg, which is a team located in a town 1,100 miles east of Moscow. A lot of the best American women hoopers play overseas during the offseason. The pay is much better than what they earn in the WNBA. According to her wife, Griner makes $1M a season overseas, compared to $220K she makes playing for Phoenix.
What did she do?
According to Griner when she entered a guilty plea, she was in a hurry to pack for her return to Russia, and forgot about .7g of cannabis oil in her bag. Vape cartridges. She's been detained since early March.
What is Cannabis oil?
Cannabis oil is legal in 45 states. Griner had vape cartridges containing it in her bag. THC and CBD are found in hemp and cannabis plants. There's more THC in cannabis, and more CBD in hemp. Sounds like Griner had some vape cartridges with cannabis oil.
How much is .7g?
.02 ounces…so not a lot. Based on the size, we're talking 1 or 2 vape cartridges. Russian officials categorized it as "traces".
What kind of punishment is Griner looking at?
She's facing up to 10 years in a Russian prison in what's called a penal colony. That sounds ominous, especially for a gay person in a country that does not take too kindly to the L.G.B.T.Q community, and it's not like she would've had a fair shake in a Russian court. Griner pleaded guilty, which makes sense. By way of Defector, the Associated Press reported that fewer than 1 percent of Russian criminal cases result in acquittals. They aren't super lenient to foreigners who break laws, especially considering the climate between the U.S. and Russia, and the war in Ukraine.
Experts think that what's really at stake here is more than likely an attempt by Russia for a prisoner exchange with the United States, and the reports are that Russia has its eye on one person in particular.
Per the NY Times:
With a guilty verdict an all but a foregone conclusion in a Russian legal system that heavily favors the prosecution, her best hope, experts say, is that the Biden administration secure her freedom by releasing a Russian held in the United States. The name of one prisoner in particular has emerged: Viktor Bout, a Russian arms dealer serving a 25-year prison sentence.
As Defector's Laura Wagner points out, it is worth noting reports that Bout had clients other than U.S. enemies. In fact, one of Bout's customers was the U.S. military.
But even a prisoner swap could take years, and the optics sure don't look great for Biden if we were to trade Griner for an arms dealer with the nickname "The Merchant of Death" with Russia as it wages war on Ukraine and faces widespread sanctions. A previous prisoner swap, a former U.S. Marine named Trevor Reed, took more than two years after the original arrest.
Per NY Times:
Griner's detention comes at the most dangerous moment in U.S.-Russia relations since the Cuban missile crisis, as the Biden administration leads dozens of nations in imposing crushing sanctions on Russia's economy and its political elites. President Vladimir V. Putin of Russia said on Saturday that the sanctions were "akin to a declaration of war" against his country.
A vape cartridge. This all starts with a vape cartridge. I can't imagine how scared Griner must be right now. And if you're wondering how big of a story this is, then consider the following: The NY Times byline names three journalists. Small stories don't have three names in a byline. – PAL
Sources:
"Brittney Griner Pleads Guilty to Drug Charges in Russian Court," Anton Troianovski, Ivan Nechepurenko and Tania Ganguli, The New York Times (07/07/22); "Swapping Brittney Griner For Viktor Bout Should Be An Easy Call," Laura Wagner, Defector (06/28/22)
---
The Death of the Pac-12 Portends the Death of College Football
Last week, news broke that USC and UCLA were leaving the Pac-12 conference and headed (in 2024) for the Big-10. Geographically, this makes little sense. Historically, this makes little sense. But financially? It makes sense. And so the move was made.
The Pac-12 can trace its beginnings to the Pacific Coast Conference, founded in 1915, comprised originally of Cal, Washington, Oregon, and Oregon State. Washington State joined in 1916, followed by Stanford in 19818. USC joined in 1922, and UCLA followed in 1928. The conference disbanded and re-formed in the early 1960s, naming itself the Pac-8 in 1968. The Arizona schools joined in 1977, and the conference was renamed the Pac-10. Utah and Colorado were added in the early 2010, and the conference was re-named the Pac-12.
So USC and UCLA's decision upends 100 years of tradition and rivalry. How much money did it take for them to do so? Well, a lot.
The Pac-12's TV media rights expire in 2024, and early rumors suggested the total deal would be worth $500M a year. The Pac-12's teams divide those numbers evenly (reports suggest this had long rankled USC). After conference expenses, the Pac-12 schools could likely expect $35 million or so per year. Not a bad haul.
However, reports are that with the Big-10 expanding with USC and UCLA, Big-10 payouts will be around $100 million. $100M! And this follows the last few years where conference payouts of the SEC and Big-10 dwarfed the Pac-12's payout (particularly in 2020, when the Pac-12 played a truncated season due to COVID, while the other conferences pressed on).
And, don't forget, Oklahoma and Texas are leaving the Big-12 for the SEC soon, too.
So, fine. The Pac-12 is dead. The Big-12 likely is, too. Cal desperately wants to follow UCLA and USC to the Big-10. UW and Oregon reportedly applied and were turned down, at least for now. Most speculate that the Big-10 wants to add Notre Dame and three other schools. Many assume that is three out of the four: UW, Oregon, Cal, and Stanford. But no one knows if Notre Dame wants to go, or Stanford, for that matter. No one knows if the Big-10 might look eastward, and try to get UNC or Clemson, or even Miami and Florida State.
But where is this all headed? In the medium term, it seems we are heading toward two super conferences of about 25 teams each. Then, eventually, one pared down premiere league with 40-50 teams. But it's so short-sighted, it's hard to fathom these schools don't see the downside.
Consider this.
The top dogs are accustomed to playing 2-4 tough games per year and then beating up on patsies the rest of the season. What happens when there are no patsies? What will happen when fanbases accustomed to winning ten games or more per year are suddenly faced with .500 seasons, year after year? Will those fans remain engaged?
What is college football if it's a small group of schools with parity? What about those crazy fall Saturdays when a bunch of top ranked teams are upset by unranked teams? Those days will be gone. At that point, it's the NFL Lite, isn't it? The football is worse and more boring?
And what happens to those teams on the outside looking in? Reportedly, UCLA and USC's defections will halve the per school payout for the remaining Pac-10 schools. Imagine if UW and Oregon go, too. And imagine schools like Cal, Oregon State, and Washington State are left with a choice of getting almost nothing for TV rights by joining the MWC or folding? Are they going to keep playing in what amounts to D-1AA football? Or are they going to make the cost/benefit analysis and determine they can no longer afford football?
Which begs a question: if these left behind teams fold, who is going to watch this new college football? The fans of the 50 teams in the super conferences, sure. But what about the fans of the other 80 current D1 teams? Are they going to adopt new teams? Are they going to care? I think a lot of them won't. And when the ratings plummet and the TV networks decide that college football isn't worth paying what they are paying, what happens then?
All of this is to say: college football is cannibalizing itself, taking short term gains and ignoring the long term losses they are running head first into.
The sad thing is, it's probably too late to save it. -TOB
---
Video of the Week
Tweet of the Week
Song of the Week
Pink Sweat$ – PINK CITY
What's missing? The turtles. Where are the turtles? Where are the turtles? Where are the turtles! Where are they!

Michael Gary Scott