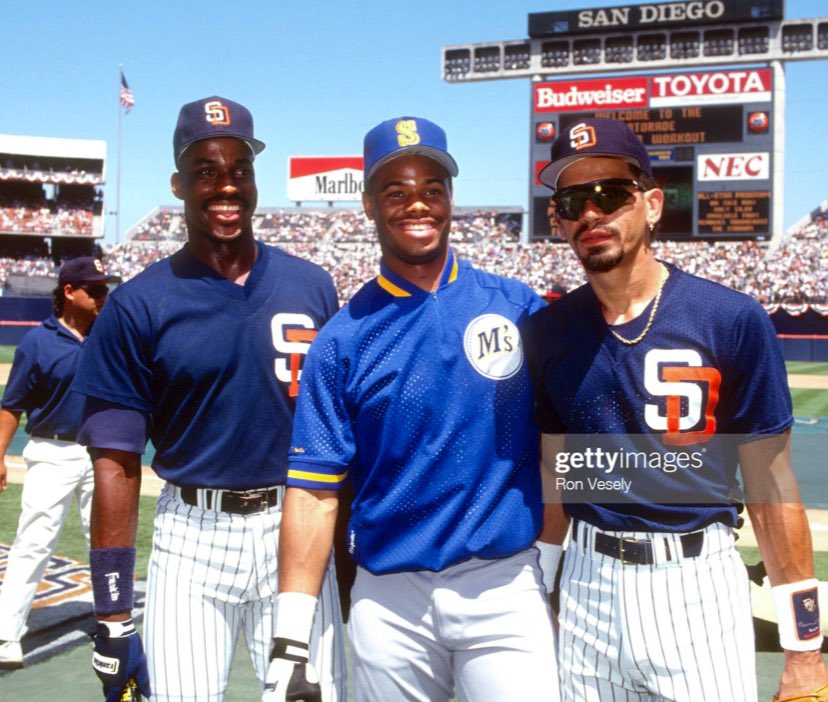 ---
Pujols Hits 700
Two Fridays ago, Phil and I wrote a lot of words about Aaron Judge's chase for 61 and why that chase still means something to a lot of people, despite the fact that it was passed six times in a four year span (three times by Sammy Sosa). Somehow, in writing all that, we forgot to mention Albert Pujols' chase for 700. Pujols must have felt our snub, because that very night he went out and hit two dingers – numbers 699 and 700 for his career. It was a cool moment. I think our neglect is partly for the same reason that 61 still means something, but on the other side of the coin: 700 is a round number and a big number, but it's not a magic number. 714 is that number. 755 is that number, too (And 762? Let's wait a bit). So while Pujols hit a milestone by reaching 700, he's still chasing the next magic number: 714. 
But what I want to think about here is how Pujols got to 700 and wonder if he's coming back next year for 715.
The latter question is easier. If Pujols wants it, he should absolutely come back next season. He has played in ⅔ of his team's games this year and has hit 21 home runs. If he plays in the remaining 8 games, he can expect to be sitting at 702 (Editor: I wrote this right after he hit 700; he actually hit two in his final three games and ended up with 703) or so when the season ends. If he hits home runs at 80% of the pace he's done this year (accounting for his ever-advancing age), he would expect to hit 715 somewhere around the team's 110th game of the season, in early August. 715 would be awesome, while 756 or 763 seem out of reach. 
The more interesting question is how is Pujols doing this? The resurgence is real. You are not imagining it. And it's not a result of moving back to St. Louis and that being an easier park to hit in. He went from the strongly hitter friendly Angel (4th friendliest to hitters) and Dodger Stadiums (7th friendliest) last year to Busch Stadium (27th friendliest to hitters) this year. And his home rates are way up. So something is going on.
Here are his home run rates since leaving St. Louis after the 2011 season:
After a steady decline since 2015, suddenly last year and this year he has jumped to a huge peak. In fact, his home run rate this year (7.18%) rivals his career peak – it's his fifth best ever, even surpassing some of his very best seasons. He's 42! He underwent a natural decline, beginning at age 35, that mostly stayed steady through the end of his 30s, and then suddenly he turned 41 and he found the fountain of youth.
And it's even more interesting if you get a little more granular. On July 8, Pujols went homerless in one at bat. It dropped his home run rate to a season low 3.17% (4 home runs in 126 at bats). He hit a home run during the next game he had an at bat (July 10) and his home run rate climbed slowly from there the rest of the month. On August 1, he was sitting at 4.22%. And then he went on an absolute tear. For the month of August, he hit 8 home runs in 61 at bats (a home run rate of 13.11%), raising his season home run rate to 6.61%. He slowed down in September, just a little, hitting 6 home runs in 65 at bats (9.23%) to raise his season rate to a season high 7.32% on September 23.
So…what the hell is going on here? I have no idea but I do have a theory. No, "theory" is too strong. A "thought" is a better term for it. If Pujols decided he really wanted to get to 700 this year, and if he decided to get some "help" to get there and then retire before he could be tested again, could he get away with it?
I reviewed the MLB's Testing Policy and could not find anything suggesting a player has a maximum number of tests per season. So Pujols can't know he won't be tested again. The policy simply says, "All Players shall be subject to random, unannounced testing for the use of Prohibited Substances at all times during the season, including, but not limited to, at any point in Spring Training and before and after all games."
So, maybe the better question is this: Would Pujols risk his reputation to get to 700? I find it hard to believe. And that's why I think he absolutely should come back for 715. And if he doesn't, well, maybe he knows he'd get busted. -TOB
PAL: He was one of the scariest hitters I'd ever watched during his first decade with the Cardinals, and then he disappeared with the Angels. What a terrible, terrible baseball decision for him to go to Anaheim (though not a bad financial one). He was on a legend trajectory, but that is so incredibly hard to do on an irrelevant, west coast team with no meaningful history.
The notion that makes the most sense to me is this: 700 home runs is not a possibility in his mind when his time with the Angels ends. He goes to the Dodgers to be on a winning team. Guess what? It's fun to play on a really good team again. It's fun to hit in a loaded lineup. It's fun to play in games that matter. He gets the juice for the game back, and then he comes back to the Cardinals to finish an incredible career, but then he gets hot in August – maybe even just a hot week – just enough to put 700 homers back on the table. And now we're here. That, or he said screw it before August; one more shot for 700. Why not?
The sample size is just small enough (hey, he felt great in August; a 60 AB hot streak can happen) for us to consider it a fitting hot streak for one of the greats. But the dude is old and wasn't hitting homers, then he got older and started hitting homers again.
---
Federer Retires
I'm not a tennis fan, really. I like tennis a lot. I enjoy it. I follow it via ESPN and news articles. But I rarely ever sit down and watch a tennis match. But when I do, it sure is a great sport. Relatedly, Roger Federer is the only tennis player I ever really loved. He's the only guy that I ever set an early morning alarm for (it happened three times, but still). There was something about the way he played – cool and graceful, skilled and calm. There are few athletes in any sport that spoke to me like Federer did – first in his prime, and then in his twilight.
So I was pretty sad that Federer retired this week. Over the last five or so years, there were a number of times when it seemed like the end for Fed; but he always came back, and with a vengeance. But this time, at age 41, he's really done. If you like Federer like I do, or just great writing, I must insist you read this great tribute to Federer, by Defector's Giri Nathan. Here's my favorite passage:
My favorite memory of Federer will be before all the tears, when both he and Nadal were staging dramatic returns of competition. In the fifth set of their 2017 Australian Open final, Roger's friend had gone up a break to lead 3-1. I'd stayed up all night watching with some sleepy neutrals and a Nadal-acolyte friend. Over the 3:38 epic, the room grew quieter, the sofa distance between us longer. Somehow Federer began to bend the match in his favor. Winning this 26-shot rally detonated any foregone conclusions.
So much conventional wisdom dissolved here: that major titles couldn't be won at age 36 coming off a surgery layoff, that Federer couldn't still eke one out over his rival, that his one-handed backhand couldn't bear the brutal weight of Nadal's topspin. He took five straight games and the trophy. I have never been more awake at such an hour, and as I stepped onto the sidewalk, replete with dog crap and rats in retreat, I found myself in a serene mist, sound but sore, as if my own muscles had done something tougher than adjust the volume during commercial breaks or fish ice cubes out of the freezer, as if I'd had to focus on anything more than the careful calibration of caffeine and BAC. Through Federer it was possible to close the gap between sweat-free, daydreamed fantasy and hard-won, racquet-swung reality. A lifetime of playful tinkering in the lab can earn a man a career of pure liberated tennis. It was as true that night as it has been for these 24 years. "I told myself to play free," Federer said after that victory. "Be free in your head, be free in your shots, go for it. The brave will be rewarded here." And he was.
Great stuff for a legend who deserves it. -TOB
Source: "Roger Federer Knew The Play Was The Thing," Giri Nathan, Defector (09/28/2022)
PAL: I didn't watch enough of his career to know anything more than he's very great and the smooth one (compared to Nadal being the hustler). Most impressive part of his game that I learned from this story: the SABR technique.
I mean, these opponents are hitting serves pretty hard, and he's charging the net on them. What an assertion of dominance. As Nathan points out in an earlier portion of the article, the hand-eye coordination is completely off the charts.
The other detail that stood out – his feet didn't make a sound on the court. The amount of grace that fact requires on a tennis court – pretty incredible.
---
The Z Man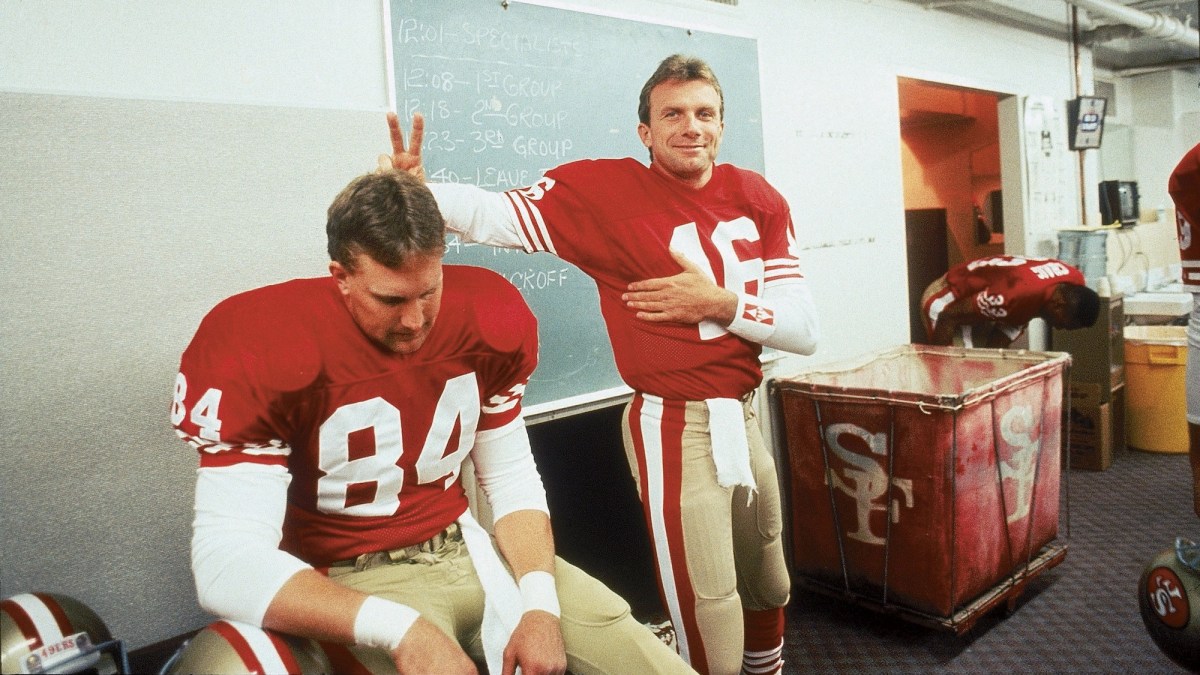 I've heard Michael Zagaris interviewed on the local sports radio station every now and again, and I knew he was a San Francisco photographer that made a name in both sports and music, but I didn't know to what degree until reading this piece about Zagaris from David Davis.
Zagaris is a pretty good representation of everything that's cool and fun about the Bay Area, and a nice reminder when things all feel a little too techie and priced out.
His life story started out pretty regular – a sports nut kid from central California who also liked photography. He also had a knack for sneaking/fibbing his way into sporting events and concerts. He lied about working on a coffee table book to get press credentials to shoot on the sidelines for the Colts and Redskins while in college at George Washington. When the Beatles were in New York in '64, he called the front desk at the Taft Hotel claiming to be on Senator Kennedy's staff and that he'd like to go to the show. Second row.
After undergrad, he attended law school at Santa Clara (just like our TOB). He actually worked on Bobby Kennedy's campaign. He was there at The Ambassador Hotel, and his life changed the night of Kennedy's assasination.
The suit and tie were gone. So, too was law school. I took acid for the first time, moved to the Haight, and started documenting what would become a historical moment in music.
The story gets back to sports, and he's shot a lot of great stuff, but I love stories about people who just always seem to be in the right place at the right time.
I constantly asked questions and I kind of evolved. I didn't much have a plan, and I know that seems crazy. My whole life has kind of been like that, where I walk through life with my eyes open, letting everything just come through me, and the things that really resonate I'll explore more."
I'm beginning to understand the bravery it takes to live that kind of mantra. I don't have it in me, but I really admire it in others. Seems to be a great philosophy for a photographer. Excellent read. – PAL
Source: "Michael Zagaris Had The Backstage Pass Of A Lifetime," David Davis, Defector (10/05/22)
TOB: There may be no story Phil likes more in this world than a story about a sports photographer.
---
Pro Sports is Losing the Middle Class
The Chronicle's Peter Hartlaub is one of my favorite local writers. He's Hella Bay (with a capital H and B). His roots are deep here, he loves San Francisco and the surrounding areas, and he is loyal as hell to our local teams. Hartlaub's family has had 49ers season tickets for decades – for 75 years in fact, all the way back to 1947, when the Niners played at Kezar. Every time I am near Kezar I look around and marvel at the fact that pro football was once played there, and this passage by Hartlaub as relayed by his grandmother is awesome:
Kezar was an accurate cross-section of the city, which you could see on game day. There were fans walking from the Sunset, Richmond, Haight and Mission districts, like ants converging on a half-eaten bar of Pink Popcorn. The very poorest residents might have balked at a $1.50 ticket, and the wealthiest San Franciscans might have thought it beneath them. But at least every kid could go. Any child who clipped a coupon from a carton of Christopher Milk in the 1950s could get into 49ers games for free.
But Hartlaub wrote this week about his family's difficult decision to give up their season tickets. Ultimately, between the ever-rising prices (far outpacing inflation) and the move to Santa Clara, Hartlaub and his family could no longer justify the expense:
But as the ticket prices push higher, it gnaws at me. Including parking or train tickets, a game for two of us costs $400 at the bare minimum. I stopped telling my wife how much they cost, then was stunned when we got single-game upper deck Warriors tickets for the family as a Christmas present; they cost about 60% of one football game.

I bike everywhere now, and appreciate the Chase Center and Oracle Park free bike valet through the San Francisco Bicycle Coalition, which saves at least $50 parking. A few Giants, Warriors and 49ers games a year are in my budget. With two sons going to college soon, 10 football games a year is not. We could move to even cheaper upper-deck seats in the sun with worse views than we've had the past 50 years, but after investing in the seat licenses fewer than 10 years ago, we choose not to.

I've noticed in my pickup basketball games more of my friends talking about Oakland Roots soccer tickets. I've been to a few San Francisco City FC soccer games at old Kezar Stadium where the 49ers started, and realized it's less expensive to become a part owner of that team than just a fan of the 49ers.

So when my mother suggested this year might be the last, the biggest feeling was relief. My love of the team had been eclipsed by guilt over the cost of being a fan.
He's absolutely right, of course. Every year I think, "I want to take the boys to a 49ers game." And then I check the ticket prices online and I almost choke. For the Niners next home game, they are selling nosebleeds for $139. Two tickets in the endzone? $350. Two tickets around the 10-yard line? $800 each. Those prices are insane. Warriors tickets are not much better – for most games, you can't get in the building for under $150 per ticket.
I'm sure there are a lot of families like Hartlaubs who have recently been forced to abandon their season tickets. It's sad, and with so much money coming to pro sports teams from TV these days, I wish they'd consider lowering ticket prices a bit. They won't, of course. But I wish they would. -TOB
Source: "Our Family's had 49ers Tickets Since 1947. Here's Why This Will be our Final Year," Peter Hartlaub, San Francisco Chronicle (10/02/2022)
---
Chess, Cheating, and Anal Beads
You're still here? Good. Now we can get to the good stuff: chess and anal beads.
The guy on the left above is Magnus Carlsen. On the right is Hans Niemann.
We've written about Carlsen before. He's the world's best chess player. At a recent tournament, he lost to Niemann, am American. And Niemann was playing with black, which is extraordinarily hard to do. Niemann has a history of cheating – he admitted to cheating twice in online chess tournaments as a child at ages 12 and 16, but some feel he is still cheating in over-the-board chess.
After he lost, Carlsen dropped out of the tournament and then seemed to endorse the theories that Niemann had cheated via cryptic Twitter activity. Hilariously, there were theories that Niemann was cheating via vibrating anal beads. Yes, you read that correctly.
More recently, Carlsen and Niemann faced off again. But Carlsen resigned after just one move. Here's the video.
Carlsen later confirmed what people believed – he resigned in dramatic fashion because he believes Niemann was cheating at their previous match.
Following this episode, Chess.com released a report finding that Niemann had cheated on its platform more recently and much more often than he had previously confessed to.
Chess.com can track whether a player toggles to another browser window during a match and can track how well you do when doing so, including whether your selected move would be recommended by an online chess engine – all of which suggests a player is cheating. Niemann, apparently, had been caught by Chess.com back in 2020:
The report says Chess.com's chief chess officer Danny Rensch confronted Niemann with proof that he'd cheated in 2020, and that Niemann confessed, in an attempt to get his account back online. When Niemann made a stink about being barred from a $1 million tournament on Chess.com this summer, Rensch sent him a letter explaining that he wasn't going to allow Niemann to play for such a big pile of money when "there always remained serious concerns about how rampant your cheating was in prize events." Rensch also laid out a very ominous piece of evidence: "We are prepared to present strong statistical evidence that confirm each of those cases above, as well as clear 'toggling' vs 'non-toggling' evidence, where you perform much better while toggling to a different screen during your moves."

Chess.com's method for catching cheaters involves engine analysis, consulting the expertise of grandmaster "fair-play analysts," and monitoring whether players opened up other windows on their computer while playing. That last bit is the "toggling" mentioned by Rensch. A player doing significantly better when opening up another window on their computer—even if Chess.com's software can't distinguish what is in the window—is extremely suspicious. Doing other stuff on your computer should be a hindrance to a player's performance in a mentally intensive game like chess, especially in smaller time-control formats like rapid and blitz. If you only have 180 seconds to make an entire chess game's worth of moves, you should absolutely not perform better in games where you spend 20 seconds doing anything in another window. We should note here that Chess.com is not a neutral body, as they are in the process of buying Magnus Carlsen's app for $83 million.
And just when you think this story might be over, I have this for you. At a tournament this week, players were screened with a special wand that can detect metal…and silicon. Niemann showed up and yes…they screened his butt.
LOL. -TOB
Source: "Report: Hans Niemann Cheated More Often, More Recently Than He Admitted," Patrick Redford, Defector (10/04/2022)
---
Videos of the Week
---
Tweet(s) of the Week
---
Song of the Week
---
Like what you've read? Follow us for weekly updates:
Email: 123sportslist@gmail.com
Twitter: @123sportsdigest
And if you've missed our last few posts, find them here:
https://123sports.net/2022/09/23/week-of-september-23-2022/
https://123sports.net/2022/09/17/week-of-september-17-2022/
---
"Please, a little respect. For I am Costanza, lord of the idiots."
-George