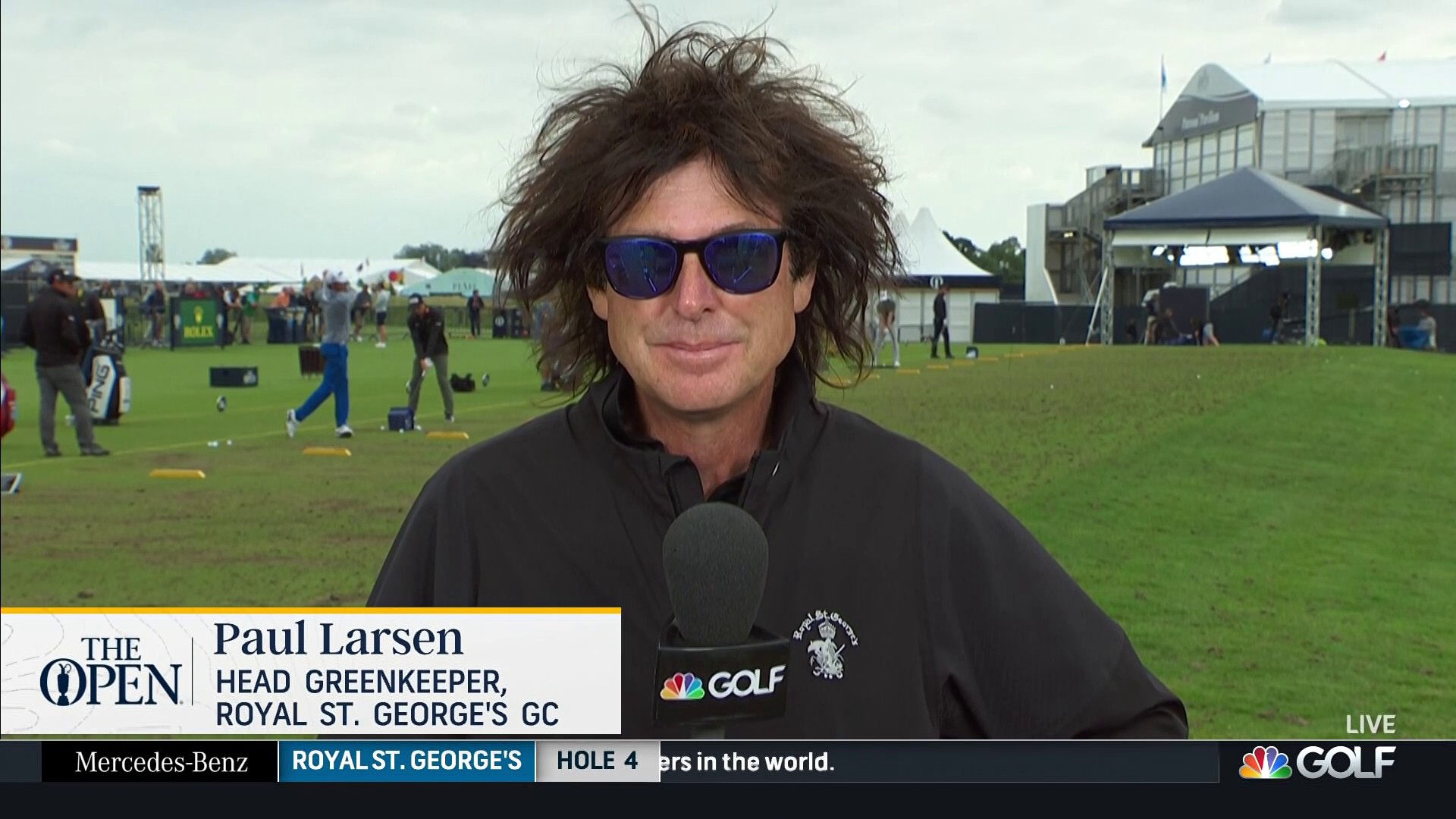 The Dirty, Underhanded World of College Recru…Sorry, What's That? Oh. Chess? Ok, the Dirty World of Chess.
The New York Times published a wild and, frankly, shocking story this week about match fixing in chess. The short: achieving the rank of Chess Grandmaster is very lucrative and so people are willing to shelve out big dollars to ensure the rank. Far from the meritocratic sport it seems to be, chess has a match-fixing problem. But it does not stop at match-fixing. It includes winning non-existent tournaments:
Mikhail Zaitsev, who achieved the rank of International Master and is now a chess coach, estimated that of the world's roughly 1,900 living grandmasters, at least 10 percent have cheated one way or another to acquire the title. Shohreh Bayat, one of the leading arbiters in chess, describes such arrangements in the plainest terms. "Match fixing," she said, "is cheating." Some hopefuls didn't even have to play a game of chess to get the points they needed: Some tournaments, she said, took place only on paper.

None of this is lost on the sport's frustrated leaders "We have a dog called Pasquales," said Nigel Short, the vice president of FIDE.

"I believe it is possible that if I went to the effort, I think I could get my dog a grandmaster's title."
The article centers around a story from a tournament in 2002, when then 12-year old Sergei Karjakin became the world's youngest Grandmaster:
For nearly 60 moves, Karjakin posed subtle and challenging problems to Irina Semyonova, his opponent. Each time, she had an answer, a counter. Karjakin kept pressing, but the game ended in a draw.Suddenly, all of what had been close enough to touch — the label, the fame, the history — was slipping away. But the aspiring grandmaster and his team still had one audacious move left.

…

With Karjakin's title as the world's youngest grandmaster slipping away after his unexpected draw with Semyonova, Karjakin's father, Aleksandr, approached several players to whom his son had lost points and offered them money to replay their games. Firman said he was among those to receive an offer of cash for an arranged draw.

Malinin, who had points to spare, agreed to replay his game with Karjakin. He said he did so for free and therefore did not consider it cheating. The two replayed a game that normally would have taken up to six hours; in the replay, Malinin said, it was played "in a blitz" — a high-speed variant of chess. Karjakin won.

Minutes later, the newly crowned grandmaster ran into the tournament's main hall, radiant and proud as "a peacock," according to Areshchenko, who was present.
This is surprising, but the more you read the less surprising it is: achieving the title of grandmaster means a lifetime of perks.
More recently, Karjakin lost his status as the youngest to achieve grandmaster, when Abhimanyu Mishra bested him by about two months. While there is no evidence yet of match-fixing, Mishra's achievement is also very dubious:
Mishra's father, Hemant, had a lot at stake in seeing his son claim the title. He said he spent more than $270,000 on making his son the world's youngest grandmaster, and he had been collecting donations online to make their chess dream come true. The small advantages that the money could buy — in scheduling, in opposition, in timing — began to add up as he closed in on his final norm.

Mishra, who described Karjakin as his idol, played in five so-called norm tournaments in Charlotte, N.C., in the fall of 2020 and spring of 2021 but did not achieve a single norm. With the deadline to beat Karjakin's record bearing down, he and his father next traveled to Budapest, where Abhimanyu Mishra played eight tournaments in a row.

At these tournaments, norm-seekers paid the organizers, who in turn paid grandmasters to show up, a legal and common arrangement in professional chess. But the quality was not the same; the average rating of Mishra's opponents in the Budapest events was nearly 50 points lower than it had been in Charlotte.

In an interview, Arkady Dvorkovich, the president of FIDE, said that there is little sportsmanship at such tournaments. That is partly because the grandmasters, often aging players long past their prime, often lack the motivation to work hard to beat their opponents. "The motivation was quite low for me," said Vojtech Plat, one of the grandmasters who played.
Again, it all makes sense. Give awful parents a chance to game the system for their kids and they will squeeze through every nook and cranny to do it. But…I gotta admit that I had no idea this goes on in chess. Great read. -TOB
Source: "The Dark Side of Chess: Payoffs, Points and 12-Year-Old Grandmasters," Ivan Nechepurenko and Misha Friedman, New York Times (07/13/2021)
PAL: Heads up: it's a NY Times kind of week. The next time I meet a serious chess player will be my first, but you can take it to the bank that I will ask where he/she earned norm points. If the answer is "Sardak" then we have some problems.
Absolutely fascinating look into a game about which I know very little. I like the part about the old grandmasters past their prime taking the money and agreeing to draw so some dad can live vicariously through his 12 year-old.
---
2B: LG
We've posted a ton of baseball stories in recent weeks. Obviously, TOB and I love the game, but there've also been a lot of great baseball stories recently. Throw in the The All-Star break (a great time to publish the think piece with no games to report on at the moment), and it makes sense we get a good story from Joe Lemire.
I can't help but wonder if, to some extent, the number of smart baseball stories is also the result of a game that has undergone such a shift over the last 10-20 years. A wave crested over the past couple of seasons by way of general acceptance of shifting defense, all-or-nothing approach at the plate, and the commonplace of pitchers throwing over 97 M.P.H.. Perhaps we were destined for this ever since sabermetrics became the standard of how organizations assess players and positions.
Naturally, there's been a shift in how the game is played, which – as Lemire examines – impacts something as fundamental as the prevailing height and weight of a position.
Take this stat from Lemire's story:
For 50 years, from 1948 until 1998, there was never a time when more than one regular second baseman stood at least 6 feet and weighed at least 200 pounds. In 2019, the last full season, 29 such players took the field, according to Baseball Reference.
I'm going to stop you before you think, bigger, stronger, faster, because this stat indicates something much more interesting. This is a story about what skills are more valued at today's version of second base, how the positioning of the player impacts the skillset needed to play 2B, and finding a soft spot on the defensive side of things to plug another big bat.
Historically, 2B is a position where you need a defensive player that, although he lacks the range (and arm strength) of a shortstop, can turn a double play and be a plus defensively. A good infielder with a strong arm would typically play on the left side of the infield.
Front office executives are getting more inventive generally with roster construction, but a confluence of leaguewide trends is making experimentation at second more appealing. Strikeouts rates are at an all-time high and, with fewer balls in play, no position has seen a greater reduction in total chances than second basemen, who are fielding 20 percent fewer batted balls per game than they were in the mid-2000s.

There are discernible reasons for the change. Pitchers are throwing more four-seam fastballs at the top of the strike zone, rather than sinking two-seamers at the knees, leading to more airborne batted balls. Better advanced scouting information is informing more precise positioning, which has led to a preponderance of shifts, and cover for players with reduced range.
Farewell Dustin Pedoria and Joe Morgan. Hello D.J. LeMahieu. Instead of needing an agile guy who can turn the double-play (a less frequent occurrence in today's game); second base has become a place to stash boppers. Hate the trend, but a great read. – PAL
Source: "Where Have You Gone, Dustin Pedroia," Joe Lemire, The New York Times (07/14/21)
---
Aftermath
You've seen the video:
Here's a story about what happens to a kid after he makes a stupid, stupid, stupid decision like you saw Emmanul Durón do in that video. What happens when a kid's lowpoint becomes a viral video and the topic of sports talk across the country? What's he do after all the bluster and outrage has been applied to the next video of someone doing something stupid.
Or, in Jeré Longman's words:
When a young athlete commits an egregious act, where should punishment intersect with compassion? Does the athlete deserve a second chance? And how does a teenager begin again after facing nationwide disgust and cancellation?
One detail stuck out over the others. After Durón hits the ref, and after he's been booked in jail for assault, at his lowest most alone moment, guess where his coaches, administrators, teachers?
"No Edinburg coaches or school officials visited him in jail, Durón said. Nor did any coaches speak to him, he said, when he briefly returned to school to take state assessment exams."
Maybe they didn't know how long he'd be there, maybe no one thought of it in the chaos of the night, maybe the kid was an absolute jerk (that is not the feeling I got from this story), but—damn—where's all that talk of team and loyalty when a player really needed some support?
We are obsessed with the meltdown, the lowlights; this story is about the aftermath, and I think it's actually an important read for kids and parents alike. We are not our respective worst moments (and we aren't our best moments either). – PAL
Source: "'I'm Just a Kid Who Did Something Wrong',"Jeré Longman, The New York Times (07/12/21)
---
BP Pitchers Always Get It In, Part II
Back in May, we wrote about batting practice pitchers, the "unsung heroes who keep sluggers in the zone." Well, I'm back with a quick one because never is the importance of a good BP pitcher more on display than at the Home Run Derby, which was held on Monday.
For the second straight time, the Mets' Pete Alonso walked away with the crown. But the real winner was his BP pitcher, Dave Jauss. Here's Jauss' pitch chart: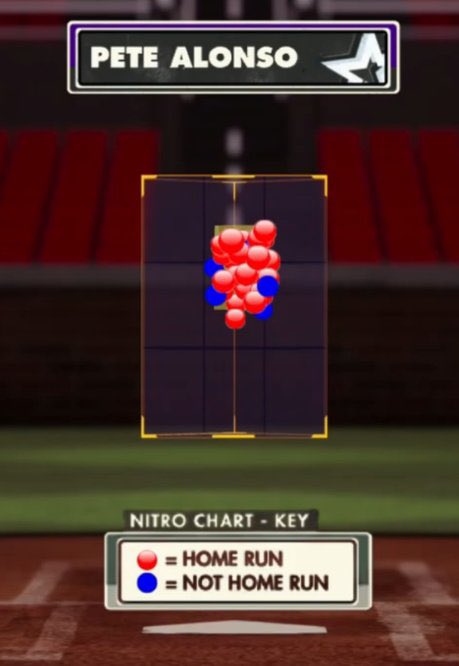 That's real dang good. Look at that precision. Here's an overlay of 4 consecutive pitches:
I was the pitcher for my son's coach-pitch team this year. There were days I was very much in and very much out of the zone. But my best skill, IMO, was putting it where each hitter wanted it. At 7 years old, most kids do not know how to adjust their swing. They just have a groove swing. A few games into the season one of the other coaches told me he realized I am throwing to the bat and that he was very impressed. I was very proud. I felt then like Dave Jauss must feel now. A BP king. -TOB
PAL: My dad has a coach-pitch highlight that's worth sharing. The scouting report on 8 year-old me was pretty simple: leftie, dead pull. We were playing a team coached by a portly fella who lived up the cul-de-sac . In a game earlier in the season, portly dad put the shift on me. I was 8. If I'm remembering correctly (keep me honest, coach TOB), coach pitch employs four outfielders (right, right-center, left, left-center, left). This guy had every player on his team on the right side of second base.
Prior to a second meeting against the team, my dad wants to practice something different with me. He tells me not to do anything different. He tells me something like, "No matter where the ball is, just swing the same." We end up practicing his pitches to the outside corner.
Game time: Neighbor guy puts on the shift. My dad tosses a pitch on the outside corner, I hit one to leftfield and make it home easily. My dad could barely contain himself. Little victories, baby. Sweet little victories can get you through the day.
TOB: Awesome.
---
Hot Take: Giannis is NOT Funny
I've been biding my time on this one. For a couple years now, I've seen tweets and instagram videos showing Giannis Antetokoumpo (pretty sure I got that without looking it up) making corny, worse-than-dad jokes while everyone falls all over to say how funny he is. Well, I feel like Shooter McGavin here when Doug says everyone is coming around on Happy Gilmore, because I'M NOT, DOUG.
Don't get me wrong – he's an incredible player. But he's NOT funny. Here's an example:
Title: Funniest man in the league. Almost 2 million views. But that is NOT funny. The jokes are BAD and corny and BAD. Ten years ago, Dwight Howard had this same awful sense of humor and got KILLED for it, rightfully so.
I was finally compelled to be brave and declare that Giannis is not funny when this week, after Game 4 of the NBA Finals, he was asked why he left the bench for a few minutes during the game. His response?
YUK YUK YUK. This went viral. NBA reporters breathlessly reported it right after he said it, with a general feeling of, "Oh that hilarious rascal!" But, nah, man. That's not funny. That's funny for a 4-year old, maybe. But he's a grown ass man and this stuff is not funny.
So, if you're with me, don't be afraid to stand up and say: Giannis is not funny. Stop acting like it. -TOB
PAL: TOB when someone talks about Giannis' sense of humor:
---
Cold Take: Giannis is Really Friggin Good at Basketball
Ok, so he's not funny. We can't all be everything. Because while Giannis is not the best basketball player I've ever seen (Jordan or LeBron) and not the most exciting basketball player I've ever seen (Steph), he is perhaps the most shocking basketball player I've ever seen. He does things that just seem impossible. To illustrate, here's a play from Game 4 of the Finals:
I watched that live and I absolutely howled. That just didn't seem possible. I read a really good article from Tom Ley that put it in perspective.
Who else can you imagine making exactly that play, under those exact conditions? I'd argue that nobody else in the league fits the bill, not because nobody else in the league is as big or as talented as Antetokounmpo, but because his entire development arc as a player was leading to this point.

…

This block [is] a short, authoritative story capturing everything about what makes Antetokounmpo who he is. He's the guy who just goes, very quickly, in a particular direction or to a particular spot on the floor, and then when he gets there he just does it, because his body allows him to.
He's right. Giannis may not be funny, but he is a singular talent, in the truest sense of that term, in the history of the NBA. -TOB
Source: "Giannis Antetokounmpo Has His Career Highlight," Tom Ley, Defector (07/15/2021)
---
Video of the Week
Tweet of the Week:
Song of the Week: Guided By Voices – "Game Of Pricks"
Like what you've read? Follow us for weekly updates:
Email: 123sportslist@gmail.com
Twitter: @123sportsdigest
---
Ah, yes I know. I shat where I ate. And I shall now eat where I shat.

L.D.