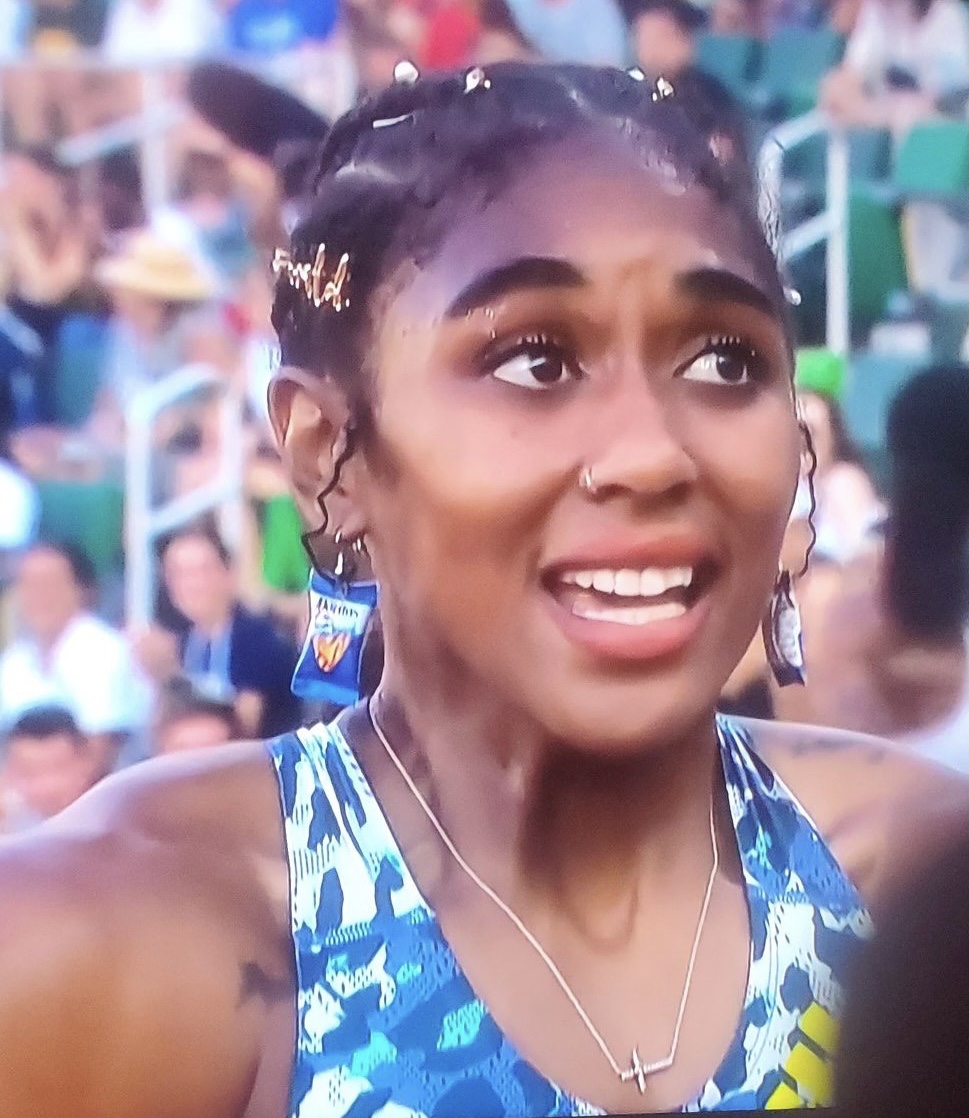 ---
Baseball's Sticky Issue, Explained
I know Phil covered this two weeks ago, but I have been wanting to write about this story for a few weeks. However, with each passing day came new developments, and I felt like I needed to wait until there was some resolution before putting it all together. Well, there hasn't exactly been a resolution, but enough has happened that it does seem like it's time to recap it all, before it gets too big to boil down to a few hundred words (if we're not already there). So hold onto your butts – here we go.
Back on May 7, just one month into the baseball season, we wrote about the insane strikeout rate across MLB. April 2021 saw over 1,000 more strikeouts than hits. For context, before May 2018, there hadn't been a single month in MLB history with more strikeouts than hits. In fact, before 2020 (a two month season), there had never been an MLB season with 1,000 more strikeouts than hits. Again: this year, we saw that in the month of April alone.
There had been rumblings over the last year or two, if you were interested in finding it, that the increased strikeout rate was largely due to an increase in both velocity and spin rate. And if you were really paying attention, you'd have seen articles like this one last fall, from friend of the blog Eno Sarris, suggesting the increased spin rate and thus the increased strikeout rate were due to the increasing usage of "sticky" stuff by MLB pitchers.
Officially, the use of a foreign substance by a pitcher violates MLB Rule 8.02. Unofficially, MLB didn't seem to care (once again creating their own crisis, ahem steroids) until this week. As a result, the use of grip enhancements over the last few years exploded. From an article by Eno last year:
A large majority of big league pitchers right now are using some sort of extra-grip substance to impart more spin — and therefore more movement — on the ball. That's the consensus of nearly 20 major league hitters, pitchers and pitching coaches who spoke to The Athletic in the last month. The median answer was more than three-quarters of the league, but five respondents thought the portion was much closer to 100 percent.

"Almost everyone is using something," said a coach with experience in several major league organizations.

"My guess on total MLB players using some sort of grip enhancement … 99.9 percent," said another coach who has worked with multiple major leaguers.
The use of grip enhancements, and their effect on spin rate and thus a pitcher's effectiveness have been an open secret in baseball for years. In 2018, Gerrit Cole and Jason Verlander saved and resurrected their careers, respectively, when they were traded to the Houston Astros. Cole's college teammate Trevor Bauer very publicly called out the Astros, and thus Cole and Verlander, for their sudden increased spin rate.
Bauer is not really wrong about what happened to Cole's spin rate when he got to Houston:
Cole's four-seam spin rate went from 2,164 rpm in 2017 in Pittsburgh to 2,379 rpm in 2018 in Houston — a difference of 215 rpm. It increased again to 2,530 rpm in 2019, and has averaged 2,552 rpm in 2021.
As Eno notes, Bauer commented publicly about grip enhancements repeatedly that year:
"For eight years I've been trying to figure out how to increase the spin on my fastball because I'd identified it way back then as such a massive advantage," Bauer himself wrote in a piece for The Players' Tribune. "I knew that if I could learn to increase it through training and technique, it would be huge. But eight years later, I haven't found any other way except using foreign substances."
It wasn't for a lack of experimentation.
"I've tested all sorts of different stuff in the lab up at Driveline," Bauer told Jordan Bastian in 2018. "I sat down with a chemical engineer to understand it. At 70 mph, when we were doing the tests, spin rates jumped between 300-400 rpm while using various different sticky substances. The effect is slightly less pronounced at higher velocities — more game-like velocities — but still between 200-300 rpm increase. So, that's a lot of the research we've done. We've done it with multiple test subjects. … And those are the results we found."
For his part, Bauer seemed to see that there would be no enforcement of rule 8.02 and decided if he couldn't beat 'em, he'd join 'em. As noted by the Athletic:
Bauer's own fastball spin rate has increased by about 400 rpm since 2019. He won the NL Cy Young award in 2020 and signed a three-year, $102 million contract with the Dodgers ahead of the 2021 season.
Curious, huh. The connection between spin and strikeouts is fairly conclusive. Here are two charts from Eno's article:
Basically, the sticky substance allows a pitcher to grip the ball better and spin it harder. The more a ball spins, the more it breaks. The more it breaks, the harder it is to hit. The harder it is to hit, the more swings and misses, the more strikeouts – and, thus, fewer balls in play.
Grip enhancement has always been used in some form – scuffing, rosin mixed with either sweat or sunscreen. But the newest technological enhancements created stuff that was stickier than ever before, the most notorious of which in recent weeks was a product called Spider Tack.
Two weeks ago, Phil covered an article Eno wrote about Spider Tack in April. Eno set up an experiment where a former major league pitcher tested various grip substances. When the pitcher used Spider Tack, his spin rate jumped twenty five percent compared to using a sunscreen and rosin mixture. That is a lot. 
As Phil also noted, Spider Tack was developed by a former Strongman competitor who, until a reporter recently called him, had no idea his product was being used by MLB pitchers. It was developed to help Strongman competitors carry gigantic friggin boulders. Here's a promotional photo for Spider Tack:
Now, look, I love baseball. But strikeouts are rarely exciting, at least en masse. We want to see hits. We want to see good defense. We want to see running. We want action. Dudes waving blindly at pitches they have no chance to hit is not great. The game is moving ever closer to the three true outcomes: home run, walk, strikeout. That's kinda boring. And boring is bad for business. So, as the strikeout rate hit never before seen levels this year, and as more and more reporters discussed the use of grip enhancements, there was suddenly an outcry to ban this stuff. Players, like Gerrit Cole, were being asked after games if they used the stuff. Cole stammered and didn't answer, thereby seemingly admitting his use.
So, this month, MLB moved quickly, announcing that by this past Monday, the rule would be enforced:
Under the new guidelines, any pitcher who possesses or applies foreign substances in violation of the rules will be ejected from the game and automatically suspended in accordance with the rules and past precedent. Suspensions under Rule 3.01 are 10 games. Starting pitchers will have more than one mandatory check per game, and relievers must be checked at the end of the inning when they entered the game or when they are taken out of the game, whichever comes first. Typically, the inspections will take place between innings or during pitching changes to give the umpires ample time to perform a thorough check without delaying the game.
Many pitchers were furious. The Rays' Tyler Glasnow, for example, blamed an injury to the lack of grip enhancement – without the enhancement he had to create more torque in his arm, and he partially tore his UCL (which usually means Tommy John surgery). And he has a point – MLB didn't enforce this rule and he has pitched for multiple seasons with grip enhancement. Then suddenly, mid-season, they pulled the rug out from under pitchers with very little warning. Glasnow doesn't seem unreasonable in asking that they had been given an offseason to prepare for Life After Spider Tack.
As for what the lack of grip enhancement will do to the game, it's too early to tell. We don't have enough data yet to draw big conclusions. But following the announcement, and even before the enforcement, there have been many reports of pitcher spin rates dropping drastically. It remains to be seen if pitchers will find a way around this. Notably, most hitters who have discussed the topic publicly said that they'd like pitchers to use something to ensure control and thus hitter safety.
On the other hand, as The Ringer's Michael Baumann theorizes, maybe the rule enforcement does nothing:
More likely, pitchers will continue to operate as usual, and offenses will continue to suffer. Pitchers aren't dominating solely because they're rubbing the inside of a watermelon rind before every inning; foreign substances are just one component of a deliberate leaguewide developmental program. Technological advances and engorged modern bullpens allow teams to teach any Tom, Dick, and Harry they pull off a Big 12 mound how to throw 98 miles an hour and unleash a devastating slider with iffy command for 60 innings a year. And when such effort results in torn elbows and shoulders, that pitcher can be discarded and another plucked off the vine. In the land where every pitcher is José Alvarado, the GM with the most José Alvarados is king. Cleaning pitchers' fingers won't solve all those structural issues.
One thing we can say is that the new pitcher checks have given us some high comedy – most notably from Max Scherzer and Sergio Romo, both of whom looked for a second like they were about to take their pants down in an exaggerated effort to show compliance with the umpire check. Here's Romo's:
I'm saving Scherzer's episode for Video of the Week but I implore you to scroll down and watch it, because it gets the Jomboy treatment and when I watched Scherzer demanding that the umpire rub his hair to show that he had nothing in it but sweat, I howled laughing so hard that my wife texted me from down the hall to ensure I was ok because she was worried about me.
Also, this Tweet had me chuckling.
One other interesting twist. I had wondered last week whether the use of substances like Spider Tack had a negative effect on home run rates due to increased drag on the ball. I asked Eno Sarris on Twitter, but he didn't have an answer. As it turns out, my hunch may have been correct:
So, not only might the elimination of grip enhancements reduce the swing and miss rate, it may increase the distance a given batted ball travels. The effects of the enforcement of this rule are unknown, and that's pretty exciting.
*exhale*
Ok, I think I covered it all. I hope you enjoyed the trip. I will be on the lookout for articles collating the data on all of this and will report back once we have some ideas on the real effects. -TOB
Source: "'Almost Everyone is Using Something': Getting a Grip on How MLB Pitchers are Cheating," Eno Sarris, The Athletic (11/09/2020); "Spider Tack is the Stickiest Stuff in Baseball's Foreign-Substance Controversy. Its Inventor Had No Idea," Stephen J. Nesbitt, The Athletic (06/07/2021); "What Will Happen After MLB's Sticky Stuff Crackdown?" Michael Baumann, The Ringer (06/17/2021)
---
Disc Golf Is The Future
For athletes on the fringe, at least.
So much of my time and energy, as it relates to sports, focuses on the most popular and well-known sports and athletes. Football, Basketball, Baseball, Hockey. Yes, I'm curious about fringe sports, too, but my viewing basically comes down to those four (of course, add soccer to that list for international popularity). Odds are, you're the same, which is why professional athletes in these sports make so much money: the general public accept these sports and their respective stars as part of mainstream culture.
But, in today's world of social influencers, there's money to be made for the fringe (and amateur) athletes. You only have to look to Paul McBeth. He plays disc golf. He recently signed a $10M endorsement deal, guaranteed. Again, the dude plays disc golf.
Let's start here: McBeth dominates his sport. A "Tiger Woods of…" type dominance. Not only has he won a bunch of tournaments that I'm told are important (how the hell would I know what constitutes a major in disc golf?). McBeth has won over $500K playing disc golf. Not too shabby.
More importantly—and worth of the Tiger comp—the size of the prize purse has increased 5x.
But that's just a piece. Per David Gardner in his story from The Ringer:
But except to a subset of hardcore frisbee fans, his more impressive accomplishments have come away from the course. In February, disc golf manufacturer Discraft announced it had extended McBeth's endorsement deal to a guaranteed $10 million over 10 years. McBeth also has sponsors for other disc golf gear, such as grip equipment and bags, and owns part of a company called Foundation Disc Golf that produces both products and content. He has deals outside of disc golf equipment too, with the likes of Adidas and Celsius energy drink. According to 2019 data from the athlete marketing platform Opendorse, only about 70 athletes in the world make at least a million dollars a year in endorsement deals. McBeth's endorsement income from Discraft alone puts him on par with Bears linebacker Khalil Mack, Jazz guard Mike Conley Jr., and Astros pitcher Justin Verlander.
McBeth has carved out a lucrative career in a niche sport, in part as an athlete and in part as an influencer. He isn't alone in using this blueprint. Competitors in sports ranging from bowling to lacrosse have been able to amass riches by building their brands—and growing the games they love along the way.
McBeth has about 93K subscribers to his YouTube channel, plus an additional 172K on instagram. He posts tons of videos, many of them with over 100K views. Most importantly, he's also selling products – discs, hats, clothes. The following video is boring. I encourage you to not finish it, but I share it to notice what they are doing – filling orders and running through inventory and filling orders. They are running a small business.
In my assessment, social media is primarily a shitty addition to society (or maybe we've used it in a primarily superficial and shitty way) but this is an example of it bringing something fun and interesting to the table. McBeth, and so many other athletes from fringe sports, can find an avid and sizeable following on Instagram, TikTok, YouTube, etc.. Take it from someone who works in the marketing arm of a company: people with 6-figure followings can earn 5-figure checks for posting about a brand or product. And while that might sound lame, it's actually pretty powerful for McBeth, Olympic athletes, or even 'amatuer athletes' in college who can/will be able to make money off of their name and likeness.
While you and I definitely do not know Jason Belmonte (bowler) or Chloe Mitchell (NAIA volleyball player), they've amassed some serious followings on social media, and that can mean real money from brands trying to connect with that all-powerful 18-24 demographic (or even younger).
"To millions of kids, TikTok and YouTube are mainstream entertainment. They don't watch TV," says Taylor Lorenz, who covers social media, Gen Z, and influencers for The New York Times. "Sometimes you need to get onto TV to get credibility with boomer CEOs. But for individuals, you can often monetize better on your social media."
This was a great read that helps explain where sports are heading, especially for college athletes. Simply follow the money, as they say. It's interesting to see new inroads of cash flow in the sports universe. A great read. – PAL
Source: "The Rise of the $10 Million Disc Golf Celebrity", David Gardner, The Ringer (06/21/21)
---
Joey Votto Continues to Rule, A Story in Three Tweets
One:
Two:
Three:
Lol, that's the good shit. -TOB
Source: Abigail's Mom on Twitter (06/20/2021)
---
The Playoffs, In Four Shots
Just jumping into the NBA Playoffs? Then you'll be surprised to learn all of the favorites are gone and your next champion will be one of the following: Clippers (0 titles), Suns (0), Hawks (1, in 1958), Milwaukee (1 in 1971).
Don't sweat it, though. Ben Cohen has done something very smart and easy to digest in his article: he's highlighted one shot each team has to make in order to have a chance to win. For the Bucks, Giannis has to hit his free throws. I don't mean that like the dude at the bar yellin "gotta hit your free throws" at the TV. I mean, the defense the Hawks can play against the Bucks is dependent upon Giannis' free throw percentage.
Cohen writes:
More important is what happens when the ball finally leaves Antetokounmpo's hands. He was a 68.5% foul shooter this season—in his previous two MVP seasons, he shot 72.9% and 63.3% from the line—but he's dipped to 53.8% in the playoffs. At that rate, the Bucks yield 1.08 points per possession when Antetokounmpo gets fouled, which is lower than their average offense in the regular season and playoffs. To put it another way, fouling him is smart defense.

It's how the Hawks can take the best player on the other team and diminish him to his worst skill.
For the Hawks, it comes down to Trae Young and his floaters. If he's hitting that shot between the foul line and the basket, then a rim-running Clint Capella becomes a much bigger threat on offense. For The Suns, it's the ugly step-child of the modern NBA: the mid-range jumper (turns out, it's not a bad shot after all, as long as you have dudes that can make 'em). For the Clippers, it's the…uh, it's the Clippers; no one cares.
In all seriousness, I really liked this breakdown of one shot per team and how making it unlocks other aspects of the game, making the team much harder to defend. Good stuff. – PAL
Source: "Alley-Oops, Free Throws and the Biggest Shots of the NBA Playoffs," Ben Cohen, The Wall Street Journal (06/23/21)
---
Videos of the week
Tweet of the Week
Song of the Week: George Harrison – "Behind That Locked Door"
---
Like what you've read? Follow us for weekly updates:
Email: 123sportslist@gmail.com
Twitter: @123sportsdigest
---