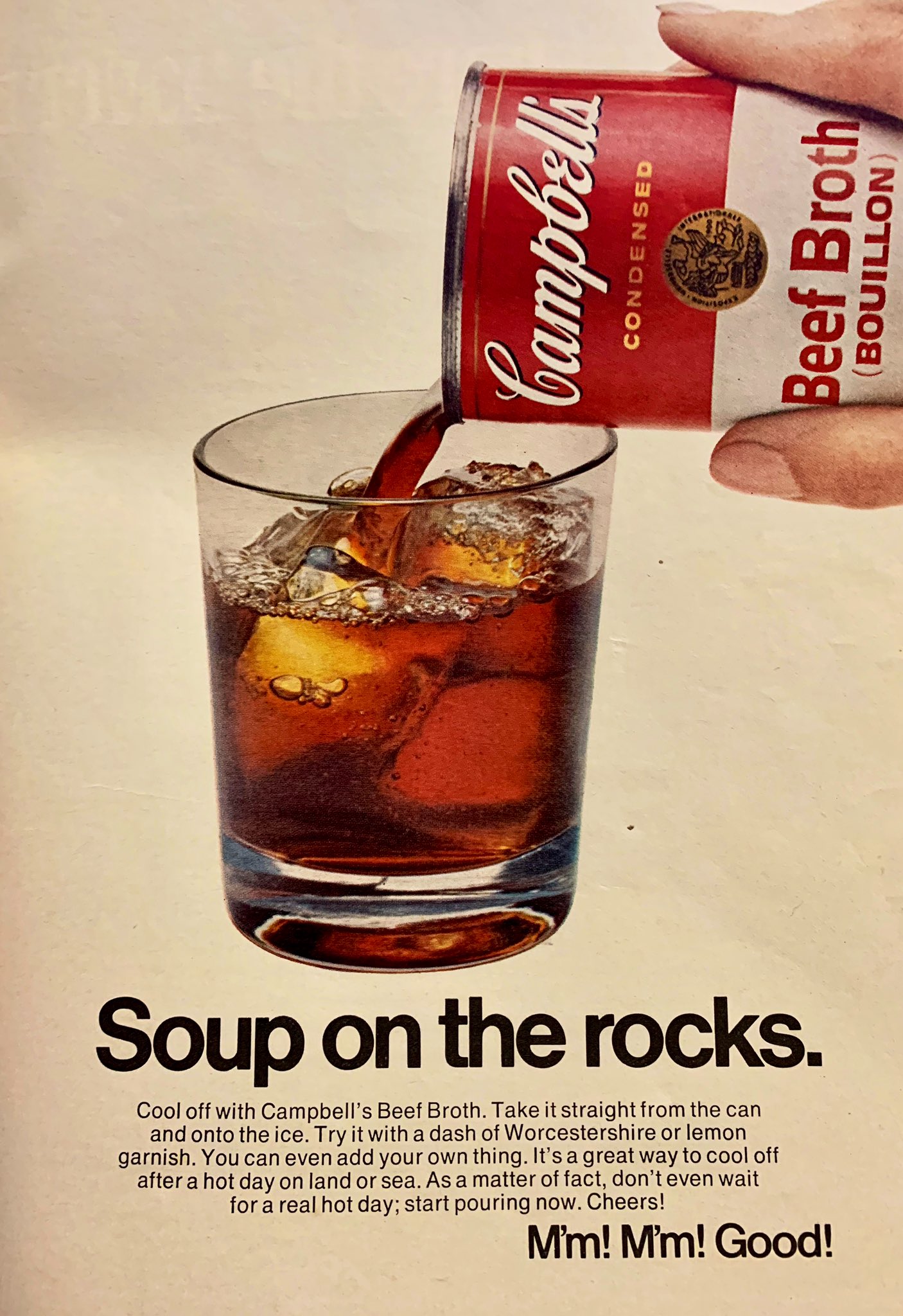 ---
An Ode to Candlestick Park: A Joyous Dump
Grant Brisbee wrote an incredible article this week about the history of Candlestick Park, and I am telling you that you must read it. The premise is simple: when did San Francisco know Candlestick was a dump? (Spoiler: not long after it opened). I will say though, and Brisbee acknowledges, the place sure looks like a better place to watch a game in that picture from the early days, before the 49ers moved in and ruined the place (much like what happened when the Raiders moved back to Oakland).
Perhaps the most interesting part is the politics, backroom deals, corruption, and incompetence that got the stadium built there in the first place.
There was a more logical reason for the decision to build a ballpark on Bayview Hill: There were profits to make with public money. If there's anything more reliable than wind in San Francisco, it's that every story from San Francisco's history leads back to some sort of graft.

Well-known contractor Charles Harney purchased land in Candlestick Point from the city of San Francisco in 1953 for $2,100 an acre. Land adjacent to it sold in 1957 for $6,540, which means that Harney should have been in line for a cool 311-percent profit. Except, somehow, the city paid $65,853 an acre for the 41 acres they needed for the 77-acre site. (Most of the additional 36 acres were already owned by the city, and they needed some of it to fill in Harney's land, some of which was occasionally underwater, depending on the tides.)

The ballpark would be constructed by a local contractor by the name of … Charles Harney, who received a $7 million fee for the project.

Harney was awarded the contract in a no-bid process by Stadium, Inc., a non-profit corporation that was created after the city realized that the original $5 million bond, approved by voters in 1954, wasn't going to be enough for a new ballpark. Giants owner Horace Stoneham wouldn't even discuss any proposals that were less than $10 million, so San Francisco mayor George Christopher created Stadium, Inc. as an arm of the city government, which allowed it to issue its own bonds and get around that pesky city charter.

Stadium, Inc. needed a board of directors, of course, so they got some local businessmen to fill the roles. Specifically, they got … Charles Harney. And his brother-in-law. And the executive vice president of his company.
This is shady as hell, but I also can't knock the hustle. 
The article is full of other interesting tidbits. But the best part is when he closed with a personal story that resonated with me. I suggest you read it. But it made me remember the first time I went to Candlestick. I was nine. 
Driving up, the stadium looked huge. It was like nothing I'd ever seen. When we first emerged from the tunnel and saw the field, it was so green. I couldn't believe I was there. There's Kevin Mitchell. There's Will Clark. When I got older, I realized it was…a dump. But that was ok. It was my dump. It's gone now, which is weird. Every time we drive up the 101 past Candlestick Point, I look at that weirdly empty spot off the freeway and shake my head. If you didn't know Candlestick had been there, you would never know by looking at it. I usually point it out to my kids, even though there's literally nothing to see. Just memories of a place that made me happy, and still does. Every time I walk into a major league ballpark, I get the same giddy feeling I got when I was 9. Candlestick Park, dumpy as it may have been, is where that started. -TOB
Source: "How Quickly Did San Francisco Realize That Candlestick Park Was a Debacle?" Grant Brisbee, The Athletic (07/09/2020)
PAL: My brother, Matt, has started to say he misses the Metrodome. The Twins new stadium is very, very cool. They killed it, but the Dome is setting for childhood memories. It was a home field advantage. It was where the Twins actually won playoff games and two World Series. The grass wasn't even real when I walked into the dome, but I was in awe. To see the game we played in the front yard at that scope and scale – maybe that's what so favorably preserves the memories of those dumps. 
Also, this story is a great plot for a comedy. The pursuit of a publicly funded stadium – hell, even attempting to build a stadium – is an absurd shady pursuit from the jump. I could see Adam McKay and Will Ferrel killing an idea like this, The Big Short style. 
OK, so Candlestick was a disaster, but this seat warmer idea was brilliant. So they messed up on the execution. Still, that would be a game-changer (I'm looking at you, Cal). Are there any stadiums out there where regular seats (not the suites or club level) have the warmer built in? 
Just in case, though, the plans included radiant heat to be installed underneath the seats. A 1959 issue of Popular Science declared that fans would be "warmed up by their seats in the cool night air." More than 35,000 feet of wrought-iron pipe was laid, and the plans were to circulate hot water from a boiler that would cut through the cold. According to the aforementioned Sporting News article, "Giant owner Horace Stoneham says radiant heat won't be needed, and if he has his way, it will never be turned on."
---
Short Putts for Big Bucks 
I was in on this story the moment I read the headline: 
'I Just Cost Myself 250 Grand.'
Missing a short putt worth hundreds of thousands of dollars is a golfer's nightmare, but PGA Tour veterans have ways of psyching themselves up to try anyway.
Sure, I've thought plenty about the pressure standing over a 3-foot putt to win a major, but the pressure to secure a 9th place finish can be counted in hundreds of thousands of dollars. I'll admit it – my sphincter gets a little tight standing over a $20 putt for a couple skins carry-overs.
This is a story about how tour players – young guys trying to stay on tour and vets – deal with that stress. 
When their rounds are complete, golfers enter the privacy of a nearby scoring tent, which one player called "the loony bin." It is there that players come face-to-face with the tournament's prize money chart delineating the payouts for finishing first, second, third, and so on.

"Guys say, 'I just cost myself 250 grand,'" said Jim Furyk, the winner of 17 tour events. "I'm sure I've said it. It's a really hard moment."

Gary Woodland, the reigning United States Open champion, insisted the angst was worst at high-profile tournaments, where a final short putt can be worth $1 million.

"I don't care who you are, that's a lot of money," Woodland said. "Maybe you weren't thinking about the money before the putt, but if you miss you are."
Woodland, with a career earnings north of $27MM (I couldn't believe it either), and Jim Furyk (holy shit – $71MM – good for third all-time behind Tiger and Mickelson) can breath a little more freely as they set up for that 9th place putt than someone like Martin Trainer. He's a second year pro ($780K). I love how he describes it: "Those short putts on 18 are terrifying. It's part of the treacherous illusion of competence in golf."
Of course, all the strokes count the same – be it the drive on the opening hole on round 1 or the last putt on Sunday, but there's a 'blueprint' that comes with those putts on the tour:
"At first, you probably let the dollars get into your head and you screw up and it costs you a lot of money," said Kevin Streelman, who has been a tour regular since 2008. "You get tired of that happening and start treating the last putt of the day the same as your first putt of the day.

But for unproven players on tour, it's difficult to focus on tour longevity when they are in a desperate, weekly struggle to finish near the top of the leaderboard so they will qualify for an invitation to return to the tour the following year.

"That stress and anxiety is constant," Wyndham Clark, a second-year tour pro with four career top-10 finishes, said in recalling his first year on the tour. "It affects your sleep. I wasted so many nights worrying about it."
Quick side-note: let's all savor the fact that there is a pro golfer out there named 'Wyndham Clark'. 
OK, back to the story. 
This isn't a story about a guy struggling to put food on the table vs. the guy that's, well, made over $70MM, but miss enough cuts and these young guys who haven't won a tournament won't keep their card, and the purse money on the PGA Tour vs the (hold on, let me look up the name of the second best tour) Korn Ferry Tour is drastic. I took a look at purse breakdown for the TPC San Antonio Challenge (Korn Ferry Tour) and the Byron Nelson Classic (a regular PGA Tour event). Understand that prize money is a percentage of the total purse, so dollar amount reflects a percentage. Per TOB, we think ties being averaged out between the two spots (so two guys who tie for fifth get the average of prize money for 5th and 6th). 
| | | |
| --- | --- | --- |
| Place | San Antonio Challenge | Byron Nelson  |
| 1 | 108K | 1.4MM |
| 2 | 54K | 853K |
| 3 | 31K | 537K |
| 4 | 22K | 379K |
| 5 | 19K  | 316K |
| 6 | 16K | 284K  |
| 7 | 12K | 264K |
| 20 | 5K | 102K |
| Total Purse | 600K | 6MM+  |
So I understand why these dudes look at a putt for 10 minutes from every conceivable angle. 
Good read! – PAL 
Source: 'I Just Cost Myself 250 Grand.', Bill Pennington, The New York Times (07/09/20)
TOB: Two things. First, I'm glad they mentioned Gary Woodland because just last week I was thinking, "I could not come up with the name of the guy who won last year's U.S. Open that we attended if you offered me a million dollars to do so. So unmemorable.
Second, is Justin Thomas going to have to make me bust out the Rick James clip for a second week in a row? Look at "JT" (ugh) contradict himself immediately:
"You probably aren't going to believe me, but I've never had a putt where I've thought, 'if I miss this, I cost myself two hundred or four hundred thousand,'" Justin Thomas, the world's fifth-ranked golfer and the 2017 P.G.A. Championship winner, said. "A lot of people could tell you what a three-way tie for sixth is in a $9 million purse, whereas I have no clue."

Thomas, however, admitted to one exception — when he needed to make a three-foot putt to tie for third at last year's Tour Championship, which would earn him $3.5 million. Finishing in fourth-place would have earned him $500,000 less.

"That was the first ever time I was like, 'This is probably a million-dollar putt,' " Thomas said.
"I've never done a thing, except that time I did that thing." What a rich prick, bragging (in another quote) about how he doesn't know how much money he each place gets at each tournament. GET OUTTA HERE WITH THAT NOISE, JT!
---
Joey Bart and MLB Service Time Manipulation in a Short, Weird Season
One of my favorite things about being in a years-long baseball keeper league with prospects is that it has forced me to pay attention to, and read, top prospect lists. You see names rise and fall on the list, and when they get to the bigs (especially if they're on your squad), it's EXCITING. Gleyber Torres. Ozzie Albies. Syndergaard. Walker Buehler. Blake Snell. Pete Alonso. All Ron Popeils years before they were on their big league teams, and all had me buzzing when they got called up. 
But this league has also caused me to pay more attention to service-time manipulation. Briefly, to gain a year of service time, a player must be on a roster 172 of 187 days in a season. Once a player has gained six years of service time, he can be a free agent at the end of that season. Unsurprisingly, teams "manipulate" service time to keep them from reaching free agency as long as possible, because players are cheaper before free agency.
One of the most famous examples was the Cubs' Kris Bryant. He was an absolute can't-miss prospect. The Cubs should have begun the season with him on the roster. But they sent him to AAA to start, saying he needed to work on his defense. Magically, he was ready to be called up on the exact day that, if he played the entire rest of the year, he would not reach 172 days until the first day the following season. This meant he would be a free agent after 2021, and not 2020, because the Cubs turned "six years" into seven seasons. But it happens ALL THE TIME. 
Egregious cases like Bryant's, or Vlad Guerrero, Jr., or even Buster Posey, really suck. A good young player is robbed of helping his team, his teammates are robbed of his help, the fans are robbed of watching him, and the player loses a year of high earnings in his prime. MLB has not solved this issue, but this year could be really bad. The Athletic's Andrew Baggarly does an excellent job explaining why.
Joey Bart is the Giants' top prospect. Bart is the heir apparent to Buster Posey: a young, power hitting catcher, who was the second overall pick in the 2018 MLB draft. The Giants maintain they do not want to promote him yet, correctly pointing out that he's had very little minor league experience: just 130 games over two seasons, due to injuries (and only 144 games in college). Especially for a catcher learning that craft, that is not a lot of games. 
"We just see Joey as a player who can really benefit from more reps in the batter's box, more opportunities to game plan and more opportunities to work with some really great player-development and major-league coaches," Kapler said. "We've sort of been having this conversation now for several weeks and stayed with a really strong conviction that Joey's best path to being an excellent major-league player is through more repetition and more time to develop."
The team wants to get him more reps, as they would with most prospects. Complicating this plan is the fact there's no minor league season this year, so Bart would not be able to learn in real games, just simulation and practice in an extended training game.
But most complicated of all for the Giants is that Bart has looked very good during the team's ongoing preparations for the season: he's reportedly showing good power and approach at bat, and his defense and arm behind the plate are drawing oohs and ahhs. 
Joey is playing so well that his teammates are openly lobbying for him to make the team.
"I really like Joey Bart's approach," Flores said. "He can hit the ball hard. I didn't get to see him in spring training, but I'm getting to see him now. He's really got some pop."

Longoria said Bart "is the closest we have to breaking through and being an impact player out of the chute."
For his part, Joey must want to make the team badly: he went to college, so he is already 23, turning 24 in December. This means if he doesn't get a year of service time this year, he will not be a free agent until the winter he turns thirty. Guess how many 30-year old catchers get big deals in free agency? I'm guessing zero.
But this short, 60-game season, raises another issue for the Giants. Baggarly points out the following: Bart would need to miss only the first five days to miss out on a year of service time; but with the real risk the season gets shut down with a COVID-19 outbreak, that's not necessarily true because if the season gets canceled, all players get a year's service time, even if they only played one game. Ooooh. I am very pro-player, but it would suck for the Giants to lose a year's cheap service time for a top player for a handful of games in a season that isn't even completed.
Baggarly points out yet another wrinkle: Bart was drafted by the previous regime, and the new regime took another catcher with this year's first round pick. Is it possible they are looking to use Bart as trade bait for a top of the line pitching prospect? If so, they run a huge risk letting him get to the majors before he's ready, because if he stinks it up his trade value plummets. 
I am interested to see what Farhan does. Baseball is *fingers crossed* BACK in six days. -TOB
Source: "The Real Reason That Joey Bart Won't be a Giant on Opening Day," Andrew Baggarly, The Athletic (07/16/2020)
PAL: First of all, tuck in your shirt on the field, Joey Bart.  And can we drop the 'y' while we're at it? You're a professional now, not a 10-year old playing up an age group. 
Now that we've got that out of the way, there are more than a few angles to this scenario, and I appreciated this note; 
From inside this fishbowl, anyway, it sure seems like players are sending a message to management. They took on the personal risk to travel to San Francisco and take part in a truncated season amid a pandemic for what will be a fraction of their guaranteed salaries. They made the effort to do this. They don't want to go through the motions. If they're going to play a season under these conditions, why not go all-in to win? Why not embrace the crazy and take bold steps?
Totally fair point. 
I'm with TOB: very pro player – because it's such a treat to watch young, supremely talented, raw athletes compete with the fire of something to prove burning in their belly – but this is a situation when I think the Giants have to hold him back just for a week or so.
---
How Wedding Crashers Football Magic Was Made
I came across this fun story about the legendary football scene from the movie Wedding Crashers. I'm always impressed anything ever comes off natural in a movie whenever I read 'making of' stories, because there are so many people involved in the production, the staging is so methodical, and the number of takes and angles needed for a action scene involving a bunch of characters is insane. It took the production 5 hours to film this 4-minute scene: 
The director, David Dobkin, learned everything he needed to capture this complexity and tension of a big scene from watching the NFL broadcasts. Per Danny Emerman:
But the scene took much more than comedic dialogue to execute. Shooting it was a whole different challenge. When Dobkin studied film at New York University, a professor told him if you ever want to see how to edit a great scene, watch the NFL. Broadcast teams know when to cut to a nervous wife in the luxury box, a coordinator covering his mouth with a play-call sheet, a wide shot of the field while a play develops, an injured player on the sideline. 

Dobkin, a lifelong football fan, applied the NFL lesson in the most literal way possible. The cutaway shots to Kathleen (Jane Seymour) and Gloria Cleary (Isla Fisher) for their reactions after each play come straight from NFL Sunday crowd pans. So does the three-quarters shot of pre-snap motion. "It's always really guided me," Dobkin says. "I had that in mind when I went to go shoot this scene, because there are so many points of view, so many characters, and so much movement."
But, of course, the best part of this scene are the one-liners. Despite a 3-week prep process, which involves the actors walking through each scene and working in ad-libbed lines (which are then re-written into the script), Vaughn's held his best for the shoot: the pre-snap count was all ad-libbed:
Vaughn: Blue 17! Blue 17! Red seven! Red seven! Red seven! Hot route! Hot route! Hot route! Red seven, red seven red sev-en! Hot route! Red seven! John! Red seven!

Wilson: I don't know what "red seven" means.

Vaughn: Hot route!

Wilson: I don't—what is "hot route"?

Vaughn: Will you just go stand on the other side, please?
Also, a special shout-out to Sack's friend in this scene. Flip, the minor character in the movie, goes 3/3 in this scene: 
Are you ready? Are you ready for some football? You want the noise brought on you, cause here it comes. 
Crabcakes and football. That's what Maryland does. 
Numnumnumnum. That's what we call a sack lunch. 
A fun read on how much work goes into a laugh, and just how hard it is to capture the essence of a game on a movie set. – PAL
Source: "'Hot Route! Red Seven!': How the 'Wedding Crashers' Football Scene Came Together", Danny Emerman, The Ringer (07/15/2020)
TOB: I also enjoyed this article, but the "CRABCAKES AND FOOTBALL THAT'S WHAT MARYLAND DOES!" actually gets short shrift here, IMO. Gleeson and I have spent the last 15 years either quoting it, or adapting it to wherever we are living. Example: "BAD SHIRTS and MCMANSIONS! THAT'S WHAT EDH DOES!" Unlike many of the jokes in this movie, it is timeless.
---
Sports? No. But a Wild Story About Ballet and Hippies in San Francisco in 1968
This is a very amusing story passed on by my mom, about the time Dame Margot Fonteyn and Rudolf Nureyev, world class ballet dancers, came to San Francisco.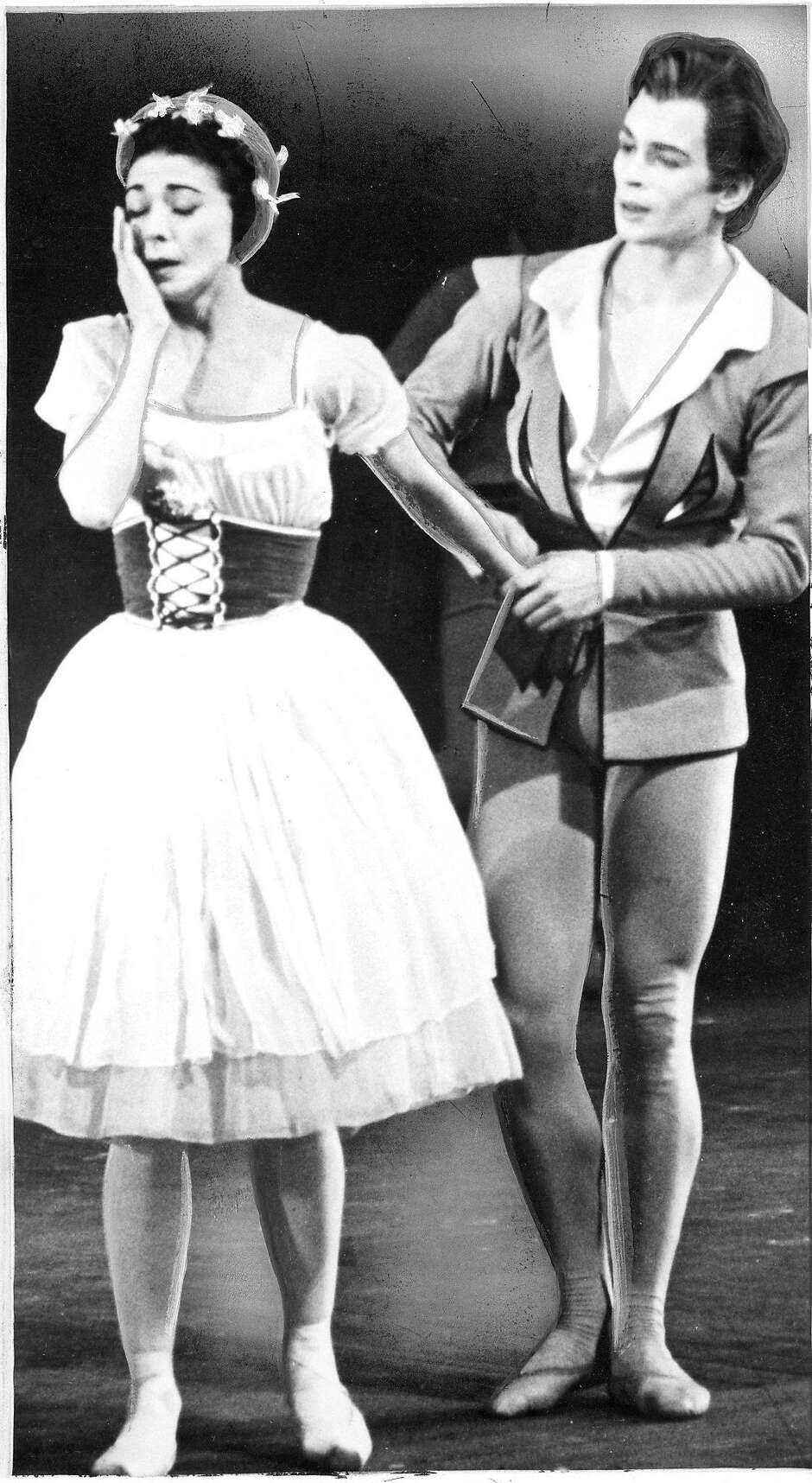 After their performance, they went to Trader Vic's, got drunk, met some hippies, went to a hippie house party in the Haight, and got arrested while trying to escape via the roof when the party was broken up…at 3:30 a.m. If that's not a story you want to read, I doubt we are friends. Be sure to check out the full photo gallery, because there are some wonderful pictures. Thanks, Mom! -TOB
Source: "The Great Haight Ballet Bust of 1967," Bill Van Niekerken, San Francisco Chronicle (04/05/2016)
---
Videos of the Week (wait for it):
PAL: This guy below nails it. Trust me – seeing Mickelson do that smile and thumbs up live is one of the more ridiculous, hilarious displays I've ever seen at a sporting event.
Tweet of the Week: 
For Don Loflin (Father In-Law, pole-vaulter):
---
Song of the Week – Taj Mahal – "Corinna"
---
Like what you've read? Let us know by following this blog (on the right side, up near the top), or:
Email: 123sportslist@gmail.com
Finishing that 5k, was the hardest thing I have ever had to do. I ate more fettuccine alfredo and drank less water, than I have in my entire life. People always talk about triumphs of the human spirit, well today I had a triumph of the human body. That's why everybody was applauding for me at the end. My guts and my heart, and while I eventually puked my guts out, I never puked my heart out. And I'm very, very proud of that.
-Michael Scott