---
Mucking 
I didn't know what 'mucking' meant prior to reading this great story. I know what muck is, but I'd never heard this verb use case. Now that I do, I think this story presents such a hopeful version of the idea. Per Scott Ostler, the concept of mucking was a practice of POWs in North Korea during the Korean conflict. 
The allied POWs were dying in misery and despair, it was every man for himself, much like prison life can be. Then one group of POWs began practicing what they called "mucking." The men paired off, each man was challenged to do whatever it took to help his buddy. If he is starving, you gave him your food. You muck for him. Morale shot up. Survival became possible.
The inmates at Soledad State Prison learned about this idea by way of a program in which students at nearby Palma School read and discuss books with them. The idea of mucking in prison camps resonated with some of the inmates, and so a couple of them came up with an idea: they wanted to muck for a Palma student in need. 
As the Soledad inmates and Palma students discussed the story, Ted Gray turned to fellow inmate Jason Bryant and said, "We need to start a scholarship and help a young man who doesn't have the ability to go to Palma."

The two men set their goal at $30,000, to be given to one student.

"Instead of spreading our donation an inch deep and a mile wide," said Bryant, "we wanted to go an inch wide and a mile deep, and have a fundamental impact on one young man's life, change the trajectory of his entire life."
And that's where Syon Green enters this story. At the time, 'Sy' was a sophomore at Palma. His parents stretched to send him to the private school, and health issues were about to make his continued enrollment a challenge.  You can see where the two roads intersect here, but it's such an uplifting story to savor. I will say this, the inmates, who, after four years, pooled $32,000 for Sy (at $0.11/hr), didn't just cut the check and move on; they wanted to get to know Sy. They wanted to make sure he had a vision for his life. They held him accountable.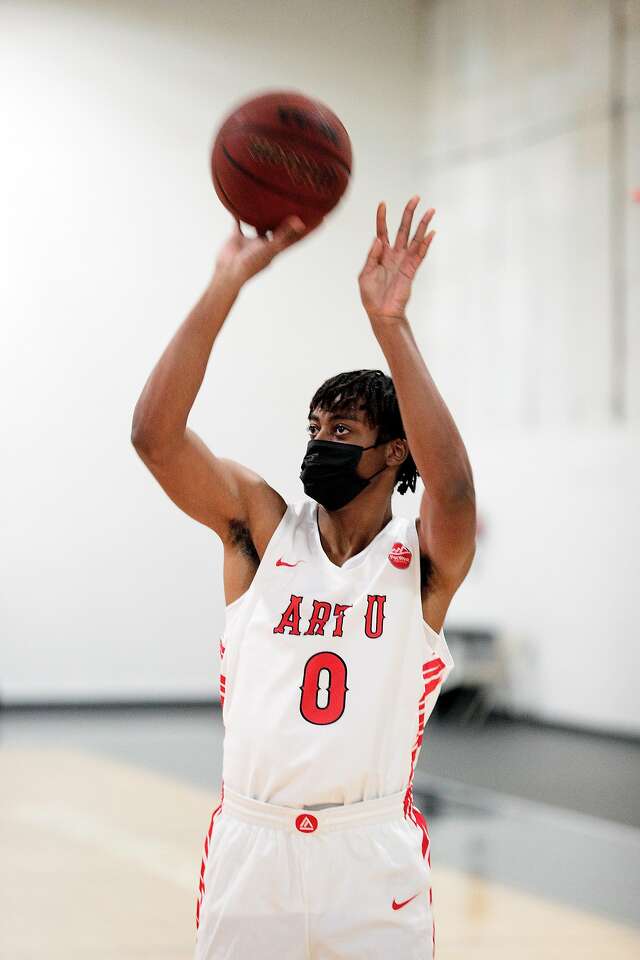 Green's parents let the inmates know that he had issues with procrastination and helping around the house.

"Did we call him out? Absolutely," Bryant said. "We had some difficult conversations. We had him chart out a whole list, his duties as a son, as a student, his vision as an athlete. 'In light of those duties you've identified, how important is playing video games? How important is spending a bunch of time on YouTube?' We were having conversations most of us never had with our parents or big brothers."
Click the link below to hear how Sy, Ted Gray, and Jason Bryant are doing five years later. You won't be disappointed. – PAL 
Source: 'Couldn't Believe It': Why Inmates Raised $32,000 to Pay a Bay Area Teen's Tuition," Scott Ostler, The San Francisco Chronicle (12/06/2020)
---
A Modern Day Treasure Hunt I missed this story over the last few years, but it's an interesting one. Forrest Fenn, some rich old guy from New Mexico wrote an autobiography, wherein he claimed he left a vast treasure worth $2 million…somewhere. He offered only a poem, filled with cryptic clues:
As I have gone alone in there
And with my treasures bold,
I can keep my secret where,
And hint of riches new and old.

 
Begin it where warm waters halt
And take it in the canyon down,
Not far, but too far to walk.
Put in below the home of Brown.

 
From there it's no place for the meek,
The end is ever drawing nigh;
There'll be no paddle up your creek,
Just heavy loads and water high.

 
If you've been wise and found the blaze,
Look quickly down, your quest to cease,
But tarry scant with marvel gaze,
Just take the chest and go in peace.

 
So why is it that I must go
And leave my trove for all to seek?
The answers I already know,
I've done it tired, and now I'm weak.

 
So hear me all and listen good,
Your effort will be worth the cold.
If you are brave and in the wood
I give you title to the gold.
Over the years, Fenn offered more clues – some helpful (it's in the Rocky Mountains, above 5,000 feet above sea level), and other less so (he drove a sedan to get there). People were obsessed. A guy died trying to find the treasure. He died! Actually, quite a few died. Others wasted years of their lives obsessing over it. Some believed it was a hoax. But it was not! This week, the hunt ended. Jack Stuef, a 32-year old medical student from Michigan, found the treasure.
Actually, the hunt ended when Stuef found the treasure last summer. But Stuef kept his discovery a secret, until Fenn's family (Fenn died in September), recently revealed the discovery, and Mr. Stuef's identity. Stuef has actually been sued – an attorney from Chicago claims she had spent years deciphering the clues, and that someone hacked her cell phone and stole the information, which lead them to the treasure. Which, LOL. Not sports, but competition. Sports-adjacent, we'll call it. And a very fascinating read, at that. -TOB
Source: "Man Who Found Hidden Treasure in the Rocky Mountains Is Revealed," Neil Vigdor, New York Times (12/07/2020); see also "On the Hunt, 'Where Warm Waters Halt,' for a $2 Million Treasure," Fernanda Santos, New York Times (07/05/2016)
PAL: So that's how you market self-published memoirs. Hiding a treasure sounds like a really fun to pass the time during retirement. Seriously. I love this idea. 
Wouldn't it suck if you tried to copy Fenn's idea, and someone found the treasure in a day?
---
How 2020 Will Affect a Generation of Baseball Talent
2020 has of course mostly sucked, and its suckiness will have long term ramifications for many, many people. Some of those ramifications we can make educated guesses about, others we can't foresee. One group for which the latter is true is an entire generation of minor league baseball players.  Unlike most professional sports, the life of most professional baseball players involves years of professional, adult development before players reach their sport's highest league. For baseball players,  it's all about reps – play so much baseball against competition at your level, or perhaps a little better, in order to make yourself better so that you can, hopefully, advance. So what happens when, for most minor league players, an entire season is lost?
The Athletic's Melissa Lockhard, Brittany Ghiroli, and Eno Sarris explored what players lost, how they will be affected, and how teams are planning to make up for the lost time. They also explore the inequities in the game – both in how smarter teams with more resources did more to minimize the impact of the lost season on its prospects, and how prospects in certain parts of the country had a huge advantage on prospects in other parts of the country, or those abroad.  It's a fascinating look at how some very smart people who are used to doing things a certain way are trying to adapt to fight unknown future effects. -TOB
Source: "'Everyone Lost': The Minor League's Canceled Season Will Reverberate for Years," Brittany Ghiroli, Melissa Lockhard, Eno Sarris, The Athletic (12/08/2020)
---
Jim Thorpe 
I think most of us have some idea of who Jim Thorpe was, but this story revealed a good chunk of info about the guy the NY Times described as "probably the greatest natural athlete the world had seen in modern times" in his obit. I knew the Native American was an Olympic legend, and I knew he was a football legend, but I really didn't know much more than that. 
This story is about people trying to correct the past and preserve stories of Native American achievement. After it was revealed that Thorpe made about $25 a week playing baseball a couple years prior to the 1912 Olympics, they stripped him of two gold medals (decathlon, pentathlon). The golds went to a dude from Sweden and a guy from Norway. In 1982, the IOC re-awarded Thorpe's family the gold medals. Thorpe was considered a co-winner, which doesn't make sense, but who would draw the short straw to go to the families of the Swede and Norwegian and ask for the medals back. In an odd twist, there's no risk of that scenario. Both of the other gold medals are gone – one lost and one stolen.
Equally as shocking to me is this: I had no idea Jim Thorpe played baseball…for 6 years until the age of 32!  He played for the NY Giants, Red, and Braves and then became an all-time great in football. I must have missed his SportsCentury episode. This story got me thinking it might be time for a Jim Thorpe biography. Any recommendations? – PAL
Source: "The 100-Year Dispute for Jim Thorpe's Olympic Golds", Victor Mather, The New York Times (12/9/2020)
---
Video of the Week
---
Tweet of the Week
---
Song of the Week SNL – Christmas Candle 
---
Like what you've read? Let us know by following this blog (on the right side, up near the top), or:
Email: 123sportslist@gmail.com
Twitter: @123sportsdigest
---
"I don't know. It was a weird day. I accidentally cross-dressed."
-Michael Scott