Loyal Readers,
Thank you for your support in 2020. We had our best year by a long shot, nearly doubling our views and visitors from 2019.  Thank you for continuing to recommend 1-2-3 SPORTS! We are hoping to add a couple wrinkles to our 2021 offerings. As always, we'll post our favorite stories of the week, and we'll continue to refine our brewing skills, but there will be more, too.
Without further delay, our favorite stories from 2020. Our grading system is based on the Pflepsen model: 1-5 stars, no half stars. We average our two scores. This year we had two 5-star stories and a handful of 4-star stories.
We follow this best-of 2020 with a collection our favorite videos, tweet, songs, etc.
---
5-STAR STORIES
Joe Posnanski's Baseball 100 Series
Last Winter and Spring, Joe Posnanski undertook an incredible feat: beginning 100 days from the (planned) start of the baseball season, he posted one story a day about his top 100 baseball players of all-time. And the list was his. He didn't take the rankings too seriously (to an extent) – e.g., DiMaggio at No. 56 was no coincidence (hit streak); neither was Gary Carter at 86 (the year he won it all with the Mets), or Rickey Henderson at 24, Mike Trout at 27, Greg Maddux at 31, and Jackie Robinson at 42 (their uniform numbers). As Posnanski said at the outset:
But the point of this for me is not the ranking but the stories. Every one of these players has a fascinating story — about persistence, about confidence, about pure talent, about amazing moments, about the lengths people will go to become quote-unquote "great." The stories are what inspired me to do this bonkers thing. And so, with very rare exceptions, I do not even mention the ranking in these essays.
It was a project years in the making, as Posnanski describes:
A few years ago, when I had a job and a family and something of a life, I decided it would be interesting and fun to rank the 100 greatest baseball players ever. At the time, I imagined writing just a few words on each player — a paragraph or two — and spreading it out over a baseball offseason.

But it didn't work out that way. The trouble is that I am utterly incapable of writing "just a few words" on great baseball players. And so the stories began to get longer and more involved and longer and more involved until this project overtook my every waking thought. I read multiple books on some of the players. I fell down Grand Canyon-sized rabbit holes. And it kept getting bigger and bigger — after all, if you're going to write a couple thousand words about Duke Snider, you have to write more words on Willie McCovey, and if you're going to write that much on McCovey, how much would you need to write about Roberto Clemente?
In that same link it lays out his criteria. It seems fine to me. It may not to others. But that's ok because it's his criteria, his rankings, and his work. And boy, is it glorious. I didn't catch on and start reading every story until around the 40s. As I wrote in response to the incredible Johnny Bench story, I started seeing names I've long read and heard, but know practically nothing about. Names like Mel Ott, Christy Mathewson, Cy Young, Eddie Collins.  It may have been Jimmie Foxx that hooked me, with this anecdote about Jimmie and his dad, Dell:
"And, most of all, Dell was happy to play ball with his son, Jimmie. He began throwing balls to Jimmie from their earliest days together. There was, Jimmie always insisted, no pressure attached, no expectations, no deferred dreams to live up to. It was just joy. Father and son would play catch every day after farming, and there was nothing in the world that made both of them happier."
We featured a few of Posnanski's stories in our weekly digests: Johnny Bench, Rickey Henderson, Mickey Mantle, Satchel Paige, Barry Bonds, and Willie Mays. All of those stories are filled with depressing and uplifting stories – stories about proud dads and bad dads, good men and sad men, and of course funny anecdotes. But that story about Jimmie Foxx and his dad is my favorite.
I really loved the Baseball 100 series, and if Posnanski ever publishes it as a book, it will be on my proverbial coffee table immediately. -TOB
---
A Crazy, Sad Story, That Keeps Getting Crazier and Sadder
You may remember the headlines. A few years ago, in Sanford, a small town in Maine, a car drove onto a youth baseball field and sped around the infield as the children and umpires on the field scattered. The car, driven by Caroll Sharrow, eventually exited the diamond, without anyone physically hurt. But as it tried to leave the parking lot of the field, a 68-year old man sprinted down from the bleachers and tried to close and lock the gate, apparently in hopes of preventing the car from escaping and killing someone elsewhere. But the car did not stop. It plowed through the gate and the man was thrown high into the air, landing forty feet away, in the middle of the street, as blood pooled around him. He died on the way to the hospital.
That man's name was Douglas Parkhurst. Parkhurst had not lived in Maine long, having moved from upstate New York just a few years prior. He did so in the hopes of escaping a past that had haunted him for the previous 50 years. That past had recently been dredged up, and Parkhurst could not fully own up to his mistake: on Halloween night in 1968, Parkhurst was driving, his brother in the backseat, when his car struck a 4-year old girl, Carolee Ashby, killing her. Parkhurst did not stop, never came forward, never apologized. He escaped, but the incident did not escape him. It tortured him for the rest of his life, and many theorize the reason he tried to stop the car that killed him was to, in some way, make up for the pain he had caused 50 years prior, and every day since.
This a wonderfully reported, enthralling story. I highly recommend you read it all. It delves into everything leading up to Parkhurst's death: the pain the Ashby family endured, especially her older sister who was in charge of Carolee when she was killed; the pain Douglas Parkhurst caused his own family as he struggled with the guilt of what he had done back in 1968; the pain and mental illness that brought Caroll Sharrow to that baseball field that day; and the aftermath of all of it, including a disturbing revelation the author realizes about what really happened to Carolee Ashby the night she died. 
There's also an hour-long ESPN E:60 piece on this, and it's very good. But the story is better. Do yourself a favor and read it. -TOB
Source: "The Hero of Goodall Park," Tom Junod, ESPN (07/07/2020)
PAL: That is a beast of a story, woven through decades. One line above all others sticks to me: "[T]he burden doesn't go away. It just goes to someone else."
PAL (Jan, 2021): This story has stuck in my head throughout the year. It's such a dense, sad, symmetrical story that parts of it will come to me seemingly out of nowhere and for no clear reason. Upon re-reading it, Junod's assessment early on lands true:
Everyone who hears the story feels the need to interpret it; so do those unlucky enough to have experienced it. They all become philosophers and theologians; they talk about fate and karma, they talk about the turn of the cosmic wheel and the miracle of peace, and they talk about everything happening for a reason because it's too hard to imagine it happening for no reason at all.
---
4-STAR STORIES
A Moment for College Nostalgia
Other than this article being written by top-shelf sportswriter Wright Thompson, this story really has nothing to do with sports. I just love the way he writes. This story, posted on the University of Missouri website, is about why we return to our old college haunts, what we're looking for, and the hold our college days have on us.  
Returning to such places puts us all across a narrow table from our younger selves. Ordering a slice or a burger and sitting knee to knee with me minus 20 years, stripped of my mask and its justification, is a rare gift. We almost never get to get reacquainted with the best version of ourselves, at this place where dreams began, before they got exposed to life and started to decay.
In May of 2018, I joined my college buddies Netter, Shaff, Wiess, Ivy, Barbershop, and O in Sioux Falls to watch our baseball team begin their march to an incredible Division II National Championship. I hadn't been back on campus for at least 15 years. It was inevitable that we found ourselves at Crow Bar on 41st, and I was giddy – to be back there, back with those guys, back in the rhythm of conversation only found with people who knew me then. While in the moment I didn't consciously think we were back in the place where dreams began, it resonates indefinitely. 
For Thompson, there was also a special connection between he and his old-timer friends who worked the student newspaper back in the day (Mizzou has a pretty renowned journalism program) and the kids pumping out the stories for the paper/site today: 
Four years ago, a group of us flew back to Columbia in the last week before the original Shakespeare's closed for demolition. We got a suite at the Tiger Hotel to act as home base, should we need a locale for late-night shenanigans. The first night, we emailed the Missourian sports reporters and invited them to meet us at Booches. They asked questions, we told stories, and all of us imagined a different world that seemed far away. I'm putting words in their mouths, but I suspect they wanted to be us and we wanted to be them.
If this story doesn't trigger a little college nostalgia, then I don't know what the hell to tell you. Wonderful read. – PAL
Source: "Who Was I In College?", Wright Thompson, new.missou.edu
TOB: I actually think this is so much more than college nostalgia – it's about life and aging and death; it's about pace of life and the not spending the time to enjoy the moments we should be enjoying because we're too busy thinking about what's next; it's about the fleeting nature of memory. Here are my two favorite passages from a great piece:
After running a thousand miles a minute for going on 20 years now, today takes up so much of my energy that it can be a struggle to remember. Maybe that's why I'm so obsessed with it — and why I love just spending a day at Booches and Shakespeare's. And yes, I often hit both in the same day. I'm not trying to make new memories as much as I am visiting old friends who grew up and disappeared a long time ago. I want back some of what I've forgotten or misplaced.
…
Sometimes the fragments come in pairs. I'm at Booches with my dad talking over my classes and my future; then he's been dead 15 years and I can't remember the sound of his voice. I'm 43 and with my toddler daughter, and, in her eyes, I suddenly see my father and hear his voice again as she tries to find hers. I'm standing in line with friends for Shakespeare's slices between classes; then it's nearly two decades later and we are back with our sons and daughters. It's senior year and we are at the round window table at Booches, wondering if we might ever find success; then we are at that same table as middle-aged adults returning for a speaking engagement, surrounded by students wanting to know how we went from their seats to ours. Time really is a construct, a fragile one at that. One of my Mizzou professors, George Kennedy, is standing at the end of the bar eating a tenderloin sandwich for lunch; then a decade later, he's still standing there.
He'll always be standing there.
The bartender at Booches nods at me when I come in, even if it's been years, and a small, nihilistic part of me knows that the change that's come to downtown — do you remember coffee at Osama's or whiskey at Widmans — could one day overtake Shakes and Booches. Columbia is changing. We are all changing. Magazines like this one print class notes in the back, where we get to see who got married, who got promoted and who hit the big time. I'm 43 now, and my friends are all around the same age. Sometimes it feels like we spend 45 percent of our lives trying to be something, 10 percent of our lives being it and 45 percent having been it. We are at the top of the mountain for another decade or so, and then we'll start the slide down. We rise together, and we fall together. Those class notes will include marriages, children, announcements of retirements, notices of death. But at the two most important restaurants in our old college town, all that is left outside the door. As long as we can go back and wander through the rooms of our past, we can pretend that future will never arrive. It's pizza time for all of us. There's time for all of us. There's always time.
Great find, Phil.
TJO (Jan, 2021): Man, re-reading this almost a year later was a lot. Especially when I read my own interpretation of what his story means: "it's about life and aging and death; it's about pace of life and the not spending the time to enjoy the moments we should be enjoying because we're too busy thinking about what's next."
Less than 60 days later, we were all locked down in our homes, terrified to leave, having groceries delivered but scrubbing them with soap and water for fear of allowing a deadly virus into our homes. And with good reason: 365,000 people have died in the U.S., 1.9 million worldwide. But even as we have slowly accepted more risk and allowed ourselves time with family and friends, even if outside, and even without well-earned hugs, I've also considered our pace of life over the past year. I find myself asking why we spent so much time doing some of the things we used to do and no longer can, and how much time that has freed up for things I love doing. Like spending time with my wife and kids, all day, with no events to rush off to; or being able to spend my lunch break with my kids at the park, hitting them grounders, or throwing the football around with them.
I feel guilty for thinking this – because 2020 was difficult in many ways for me, while it was unspeakably awful for so many more – but 2020 was also a great reminder to me to make spending time with those I love a priority.
---
Kobe Bryant's Death Strikes at a Parent's Worst Fear
I learned the news of Kobe Bryant's death, just minutes after the story first broke, in a text message from my friend Murph. "Is this Kobe news real?" he asked. I had no idea what he meant. I was at a restaurant, with a playground in the back, throwing a football to my sports-obsessed 5-year old. I immediately went to Twitter and typed in Kobe. "Holy shit," I replied to Murph. "I hadn't seen." I threw my son a few more passes and struggled to figure out my reaction.
I was never a Kobe fan. He was a Laker. He was not as good as MJ. I liked T-Mac more, then LeBron more. That "Mamba Mentality" always seemed fake to me – it always struck me that he was not a sports "killer" like MJ, but felt like he needed to be, and it seemed insincere. He gave himself nicknames, for heaven's sake. He was also credibly accused of rape, and it's never ceased to amaze me how quickly people chose to ignore that. But upon hearing of his death, I was still in shock. This was Kobe. He wasn't MJ, but he's a top-10 player of all-time. He was still so young and vibrant. And now he's dead? 
Right about that moment my wife walked outside from the restaurant; she and her friends had heard the news from one of the employees while awaiting our food. They asked me if it was reported who else had died. A few seconds later I read that Kobe's 13-year old daughter, Gianna, was also killed in the crash. It hit me like a ton of bricks.
Over the next 24 hours I read thousands of words on Kobe. Many articles focused on Kobe the basketball player; others on Kobe the person after basketball; others on Kobe the accused rapist; perhaps most were on Kobe the dad. 
By all reports, Kobe was a doting father to his four daughters. When he died, he was taking the helicopter with Gianna, along with her teammate and the teammate's parents, to Gianna's basketball tournament. He had become a champion for women's basketball – encouraged by Gianna's love of the game, he even said recently that two or three specific WNBA players could play in the NBA right now. It was Gianna's death, and his death as a father not as a basketball player, that I kept coming back to. 
I was struggling to verbalize my thoughts. And then I found this article by Henry Abbott. Abbott was one of the original basketbloggers. Abbott started True Hoop in 2005, which was later purchased by ESPN. In that role, Abbott covered Kobe quite a bit, including once when he really angered the Kobe stans in 2014.
But Abbott didn't write about Kobe the basketball player. He didn't even really write about Kobe the father. He wrote about how for Henry, as a father himself, Kobe's death helped crystalize how becoming a parent, and the fear of losing your child, changes a person so fundamentally. Coincidentally, that very morning, Henry had read an article about the very subject by Claudia Dey, in the Paris Review. From Dey's article:
No one had warned me that with a child comes death. Death slinks into your mind. It circles your growing body, and once your child has left it, death circles him too. It would be dangerous to turn your attentions away from your child—this is how the death presence makes you feel. The conversations I had with other new mothers stayed strictly within the bounds of the list: blankets, diapers, creams. Every conversation I had was the wrong conversation. No other mother congratulated me and then said: I'm overcome by the blackest of thoughts. You? This is why mothers don't sleep, I thought to myself. This is why mothers don't look away from their children. This is why, even with a broken heart, a mother will bring herself back to life.
I read that excerpt and realized immediately why the Kobe news affected me: not because a famous person died; but because an innocent young girl lost her life, a father lost his life, and three daughters and a wife were left forever changed. The lives of the surviving family will never be the same. As Draymond gets at below, as a parent, this is your worst fear shoved right in your face. 
I have been a dad for 5 years, and three times in those 5 years I've thought my oldest son might die. First, in a scary few minutes during labor. Second, when he was two and fell down a few stairs, seemed fine, and then coincidentally had a febrile seizure three hours later, brought on by a mild virus. Third, about eight months later, when he fell head first out of our second story window while chasing a ball, somehow landed in a flower planter barely wider than his body, with bricks and cement on either side. He managed to land on his upper back, but not his head or neck, and on the dirt, not on the cement or bricks.
I've seen the video of that last one. We have an outdoor camera that caught it all. The window screen pops off. A ball bounces out. And then a tiny, half naked body tumbles down. It's disturbing and eerie and I sometimes wish I'd never seen it. But it was immensely helpful for the doctors, who were able to see exactly what happened.
I thought of that day when I heard the news that Kobe's daughter died with him. I'll never forget the terror I felt when our nanny called me, as I emerged from the BART station by our house, and she sobbed out what had happened. I'll never forget wanting to scream at the Uber driver to hurry the hell up because my son had fallen out of a window and I needed to get home. I'll never forget not being able to get ahold of my wife, who was at a work event, and texting "911" to her. I'll never forget, when I got home, running across the street, up to the house and looking up at the open window, sprinting over the screen lying across the front entry stairs, terrified about what I was about to walk into. 
But what I walked into was a miracle. He was, somehow, fine. Scared, shaken, but fine. The doctors thought he had a little whiplash, and he had some bruises on his upper back. But he more or less walked away from an incident that would have killed him, if he had fallen an inch or two to the left or right. 
An inch or two to the left or right, and our family is the Bryant family – devastated, forever changed, possibly disintegrated. I live with that thought every day. Every single time I look at that planter, I think about how close we came. As Abbott emphasizes, as a parent, that fear of an inch or two to the left or right never goes away. 
For Abbott, the hours after he heard the Kobe news illustrates that:
The drive home from the rock climbing gym is only a few minutes. We stopped at Lowe's …. It seemed like all the cars in the parking lot were some mix of dads and moms and daughters and sons and jeans and shopping carts and conversations, all on their way to patching up little broken things. We crammed the new toilet in the hatchback and made our way home. I tried to concentrate on the road as my learning-to-drive daughter drove (more vigilance!), but my mind wasn't much on cars. It was swirling with helicopters. Circling death.
A few hours earlier, Kobe was a Sunday dad, bopping to a sports thing with his young teenager. Terrible questions emerge about the deadly sequence. Did the helicopter first have trouble? Were there terrifying minutes, when those poor nine people grew increasingly sure they might die? Did father and daughter hold hands? Would you? What would you say? Is it enough to just cry and cry and hug and say I love you? Is there something more momentous?
Or was it all instant? What's better?
I don't know what's better. I don't know how many times Kobe almost went down in a helicopter. I don't know how close the pilot was, this time, to preventing this crash; to hitting that inch or two to the left or right that had everyone on that helicopter walking away safely, exhaling deeply, and telling the story for the next few decades of the time they were all worried they were about to die before they didn't.
But I do know, for all his triumphs, for all his flaws, the news of Kobe's death hit me hard because it reminded me how fragile life is, and how terrifying that is for a parent. I feel for Vanessa Bryant, who will never be the same, having lost a child and a husband; I feel for their oldest daughter who will forever miss her dad and her sister; I feel for their two youngest daughters, aged 3 and 0, who will never know either. -TOB
Source: "This Is Why Mothers Don't Sleep," Henry Abbott, True Hoop (01/27/2020); 
PAL: When a public figure dies suddenly, the initial reaction is out of your control. I had no particular interest or fandom of Kobe Bryant, but I will remember where I was, how I found out –  sitting alone on our stoop, stunned. That haze stuck with me into the next day, and then I was wondering why. Again, not a Laker fan, not a Kobe fan. 
And, just as Abbott describes above, I realized I was on the worst of it in the helicopter, and trying to imagine being a father in that moment. I couldn't help but picture it, and I couldn't help seeing it. I mentioned it to Natalie, and she stopped me mid-sentence.
It's the father and daughter dying together in such a scary way. It's got very little to do with their names. 
And I just want to mention on our little site – and I'm not saying others haven't mentioned it  – but this is every bit as terrible for the Chester, Altobelli, Mauser, and Zobayan families. Send a little love their way, too.
Over the last day or two, my mind has shifted to Bryant's wife. Man, Abbott isn't lying when he says, "It's Vanessa Bryant who just took the first step in a devastating ultramarathon."
And one other line from the Shea Serrano's article referenced later in the post:
Death arrives by generation, I've told myself. They go and then we go, I've told myself. That's the order, I've told myself. That's how it's going to go because that's how it's supposed to go, I've told myself.
But no. That's not true either.
TOB: I just wanted to add – shortly after my son's fall, we installed safety bars on all the windows on our second story. I highly recommend them if you have young children and live in a house with more than one story.
PAL (Jan, 2021): As sad as it is, this is my favorite summary TOB wrote in 2020. I've seen TOB's love for his family countless times. Suze and the kiddos provide him so much joy, so I understood why a story of a father and his daughter (along with other parents and children in the helicopter) would hit TOB hard. What surprised me was the idea of the inherent fear that comes with being a parent, and how prevalent that feeling is. Draymond touches on it, and TOB expands on it.
The part of TOB's writing I admire most (and envy) is the clarity with which he can articulate his point, even on complicated topics like this one. A melodic sentence is fine, but what's it worth without clarity of thought? TOB's writing has very little fat to it, even when describing an emotionally fraught story.
---
Make Amatriciana Again 
Wright Thompson is my favorite sports writer going, and it's not close (Jan, 2021 note: this is his second story to make our best of 2020).  I know this because I can't wait to tell everyone whenever I read something from him. After reading this story, I told co-workers, siblings, friends, my mom. Natalie probably overheard me summarize the story 5 times this, our third week of shelter in place. 
He writes about the ritual of sport so well, and how both the best and worst of sport is strengthened through ritual. His story about the Cubs winning the World Series had nothing to do with what happened in the game; it's a feature on some fans going through their usual rituals in an incredibly unusual time. It's Ted Williams ritualistic obsession with hitting and fishing, and how it terribly impacted his ability as a father (and how his mother's rituals in San Diego made him feel ignored). The Ole Miss rituals (football and otherwise) and their role in race riots in the 60s. 
With that theme in mind – ritual – it's no wonder he wrote a story on ESPN about food and sports in Italy. 
Before I go any further, I insist you read this story. Please, just click through to it now, because it will articulate that heavy weight hovering in that gap left now that we aren't sharing space with one another in our cities and neighborhoods, and it will give you a recipe to feel really good for a few hours. 
Thompson's story was published on 3/28. I mention that, because the world now seems to change drastically in days for a great deal more people than was the case a month ago. On 3/28, many people were starting to understand and see images of the nightmare playing out in Italy. Many years ago, Thompson lived in Florence, and as he learned of what was happening, he thought of his time there, what he loved about Florence: the Fiorentina soccer team and a restaurant in Rome called Matricianella.
"In Italy, as in many parts of the United States, sports and food are perhaps the two most important ways to celebrate your home."
And later, Thompson writes:  "As an employee of ESPN, I am acutely aware of the lack of sports right now, which is especially worrisome to me mostly because sports provide one of the few acres of common ground in a country where we too often give in to what divides us."
Sports and restaurants: they bring us together to be joyous. To celebrate. This country sure felt divided before the pandemic. And while I absolutely feel connected to our neighbors as we hunker down here, fear has sparked this recent sense of community. 
Thompson, missing sports and the ritual of eating a great meal at one of his three favorite restaurants in the world, looked up and made a traditional Roman dish with a bottle of nice red wine, a bottle "that normally would be saved for a special occasion–although I'd argue that imagining the world before the virus and being hopeful about the return of that world is as special an occasion as there is right now."
And while the restaurant in Rome is closed until…God knows when, and while Gianni–Thompson's waiter of choice–is home alone in Rome with a silence to it like "the silence before a snowfall," we can still celebrate. Maybe we have to a little bit. 
At the end of an article for sports website, Wright Thompson shares the amatricianna recipe from Matricianella and encouraged folks to put on an old favorite game. 
I think I'll make Amatriciana again. Instead of using the internet recipe, I got the genuine article from the owners of Matricianella in Rome. It's printed below, so you can make it too. Maybe I'll find some classic old Serie A game to watch once the pasta is done. I'm thinking Fiorentina-Inter, 1997, Batistuta versus Ronaldo. Maybe if you read this, and make the recipe, and find your own game to watch, this shared ritual will briefly connect us. 
I did my best. I had to substitute uncured bacon in for the pork jowl. I paired it with what turned to be a delicious pinot noir, and I watched Game 6 of the 1991 World Series. 
It was the most enjoyable night I've had since this covid-19 nightmare started. I urge you to do the same. You will feel connected, and you will feel more like yourself than you have in weeks. 
Wright Thompson is the man. – PAL
Source: "A Letter From the Coronavirus Quarantine: Missing Serie A, Pasta and Friendship", Wright Thompson, ESPN (03/28/20)
---
Was Trump Good at Baseball?
h/t TOB's mom for sending this along
Donald Trump has long claimed he was a very good baseball player in high school. In fact, he claimed pro teams scouted him, and that he could have played professional baseball, if he had wanted to. So, writer Leander Schaerlaeckens went to incredible lengths to investigate these claims. He interviewed Trump's former teammates and coaches; he contacted the MLB teams who supposedly scouted him; he talked to modern day scouts; he found old magazine interviews with Trump and others; he scoured small town newspaper clippings and box scores. Honestly, you have to respect this hustle. 
The conclusion? Trump was probably an average to above-average high school athlete, but no more. Most of his teammates agreed he was a pretty good defensive first baseman, but there was disagreement about his abilities as a hitter. However, Schaerlaeckens was able to find approximately nine box scores; that's a small sample, but Trump's team played only 30-40 baseball games over the three years he was on the team, so we're talking about one-third to one-fourth of Trump's games. In those games, Trump hit just .138. That is NOT GOOD! Certainly not at the level that would get anyone scouted in Trump's small, northeast military academy league. 
But the article is interesting as yet another view into how Trump and his people have for decades tried to craft the Trump myth. One of a few examples comes in a piece Trump wrote for Fox News dope Brian Kilmeade's book about how future politicians were shaped by sports. Here's Trump in the book:
"I will never forget […] the first time I saw my name in the newspaper," he continued. "It was when I got the winning home run in a game between our academy and Cornwall High School. It was in 1964 and it was in a little local paper. It simply said, TRUMP HOMERS TO WIN THE GAME. I just loved it and I will never forget it. It was better than actually hitting the home run."
Schaerlaeckens scoured the local papers of the time and found no such headline, or anything like it. It doesn't mean it didn't occur, but it seems doubtful. In fact, according to a former teammate, Trump may have won a game once, but despite Trump's claims, it was not on a home run:
We were walking together near the baseball field where, he reminded me, he'd played exceptionally well. He demanded that I tell him the story of one of his greatest games.

"The bases were loaded," I told him. "We were losing by three. You hit the ball just over the third baseman's head. Neither the third baseman nor the left fielder could get to the ball in time. All four of our runs came in; we won the game."

"No," he [Trump] said. "That's not the way it happened. I want you to remember this: I hit the ball out of the ballpark! Remember that. I hit it out of the ballpark!"

Ballpark? I thought. We were talking about a high school practice field. There was no park to hit a ball out of. And anyway, his hit was a blooper the fielders misplayed.
That sounds like our guy. 
But one Trump boast in particular made me chuckle. In the same article Trump wrote for Kilmeade Trump made a claim that is demonstrably false. Here's Schaerlaeckens:
Trump, who played first base, wrote that "being a pro was in the equation" until he attended a tryout with "another young kid named Willie McCovey." Apparently, the sight of the future Hall of Famer in action convinced him to give up baseball for good.

…

As for Willie McCovey, he was eight years older than Trump. When Trump was a senior in high school, McCovey was in his fifth year in the major leagues and already an All-Star.
Whoops, Donald. Maybe in the future, he could change the story from McCovey to Reggie Jackson, who made his debut in 1967. The math works a little better. -TOB
Source: "Was Donald Trump Good at Baseball," Leander Schaerlaeckens, Slate (05/05/2020)
PAL: Major kudos to Mrs. O'Brien and Schaerlaeckens. This is some real investigative work to confirm something that – on the surface – doesn't matter to most. I urge folks to read the full story. Two quotes from the story speak volumes to me: 
From the man himself (ellipses from Schaerlaeckens, underline is mine):
I will never forget […] the first time I saw my name in the newspaper. It was when I got the winning home run in a game between our academy and Cornwall High School. It was in 1964 and it was in a little local paper. It simply said, TRUMP HOMERS TO WIN THE GAME. I just loved it and I will never forget it. It was better than actually hitting the home run.
(PAL note: nevermind the fact that no such headline exists, and they never played Cornwall in '64, or '63, but that's not the point.)
And this:  "If he had hit the ball to right, he could've had a home run because no one was there," a classmate told the Post. "But he always wanted to hit the ball through people. He wanted to overpower them." 
---
An Ode to Candlestick Park: A Joyous Dump
Grant Brisbee wrote an incredible article this week about the history of Candlestick Park, and I am telling you that you must read it. The premise is simple: when did San Francisco know Candlestick was a dump? (Spoiler: not long after it opened). I will say though, and Brisbee acknowledges, the place sure looks like a better place to watch a game in that picture from the early days, before the 49ers moved in and ruined the place (much like what happened when the Raiders moved back to Oakland).
Perhaps the most interesting part is the politics, backroom deals, corruption, and incompetence that got the stadium built there in the first place.
There was a more logical reason for the decision to build a ballpark on Bayview Hill: There were profits to make with public money. If there's anything more reliable than wind in San Francisco, it's that every story from San Francisco's history leads back to some sort of graft.

Well-known contractor Charles Harney purchased land in Candlestick Point from the city of San Francisco in 1953 for $2,100 an acre. Land adjacent to it sold in 1957 for $6,540, which means that Harney should have been in line for a cool 311-percent profit. Except, somehow, the city paid $65,853 an acre for the 41 acres they needed for the 77-acre site. (Most of the additional 36 acres were already owned by the city, and they needed some of it to fill in Harney's land, some of which was occasionally underwater, depending on the tides.)

The ballpark would be constructed by a local contractor by the name of … Charles Harney, who received a $7 million fee for the project.

Harney was awarded the contract in a no-bid process by Stadium, Inc., a non-profit corporation that was created after the city realized that the original $5 million bond, approved by voters in 1954, wasn't going to be enough for a new ballpark. Giants owner Horace Stoneham wouldn't even discuss any proposals that were less than $10 million, so San Francisco mayor George Christopher created Stadium, Inc. as an arm of the city government, which allowed it to issue its own bonds and get around that pesky city charter.

Stadium, Inc. needed a board of directors, of course, so they got some local businessmen to fill the roles. Specifically, they got … Charles Harney. And his brother-in-law. And the executive vice president of his company.
This is shady as hell, but I also can't knock the hustle. 
The article is full of other interesting tidbits. But the best part is when he closed with a personal story that resonated with me. I suggest you read it. But it made me remember the first time I went to Candlestick. I was nine. 
Driving up, the stadium looked huge. It was like nothing I'd ever seen. When we first emerged from the tunnel and saw the field, it was so green. I couldn't believe I was there. There's Kevin Mitchell. There's Will Clark. When I got older, I realized it was…a dump. But that was ok. It was my dump. It's gone now, which is weird. Every time we drive up the 101 past Candlestick Point, I look at that weirdly empty spot off the freeway and shake my head. If you didn't know Candlestick had been there, you would never know by looking at it. I usually point it out to my kids, even though there's literally nothing to see. Just memories of a place that made me happy, and still does. Every time I walk into a major league ballpark, I get the same giddy feeling I got when I was 9. Candlestick Park, dumpy as it may have been, is where that started. -TOB
Source: "How Quickly Did San Francisco Realize That Candlestick Park Was a Debacle?" Grant Brisbee, The Athletic (07/09/2020)
PAL: My brother, Matt, has started to say he misses the Metrodome. The Twins new stadium is very, very cool. They killed it, but the Dome is setting for childhood memories. It was a home field advantage. It was where the Twins actually won playoff games and two World Series. The grass wasn't even real when I walked into the dome, but I was in awe. To see the game we played in the front yard at that scope and scale – maybe that's what so favorably preserves the memories of those dumps. 
Also, this story is a great plot for a comedy. The pursuit of a publicly funded stadium – hell, even attempting to build a stadium – is an absurd shady pursuit from the jump. I could see Adam McKay and Will Ferrel killing an idea like this, The Big Short style. 
OK, so Candlestick was a disaster, but this seat warmer idea was brilliant. So they messed up on the execution. Still, that would be a game-changer (I'm looking at you, Cal). Are there any stadiums out there where regular seats (not the suites or club level) have the warmer built in? 
Just in case, though, the plans included radiant heat to be installed underneath the seats. A 1959 issue of Popular Science declared that fans would be "warmed up by their seats in the cool night air." More than 35,000 feet of wrought-iron pipe was laid, and the plans were to circulate hot water from a boiler that would cut through the cold. According to the aforementioned Sporting News article, "Giant owner Horace Stoneham says radiant heat won't be needed, and if he has his way, it will never be turned on."
---
Mucking 
I didn't know what 'mucking' meant prior to reading this great story. I know what muck is, but I'd never heard this verb use case. Now that I do, I think this story presents such a hopeful version of the idea. Per Scott Ostler, the concept of mucking was a practice of POWs in North Korea during the Korean conflict. 
The allied POWs were dying in misery and despair, it was every man for himself, much like prison life can be. Then one group of POWs began practicing what they called "mucking." The men paired off, each man was challenged to do whatever it took to help his buddy. If he is starving, you gave him your food. You muck for him. Morale shot up. Survival became possible.
The inmates at Soledad State Prison learned about this idea by way of a program in which students at nearby Palma School read and discuss books with them. The idea of mucking in prison camps resonated with some of the inmates, and so a couple of them came up with an idea: they wanted to muck for a Palma student in need. 
As the Soledad inmates and Palma students discussed the story, Ted Gray turned to fellow inmate Jason Bryant and said, "We need to start a scholarship and help a young man who doesn't have the ability to go to Palma." The two men set their goal at $30,000, to be given to one student. "Instead of spreading our donation an inch deep and a mile wide," said Bryant, "we wanted to go an inch wide and a mile deep, and have a fundamental impact on one young man's life, change the trajectory of his entire life."
And that's where Syon Green enters this story. At the time, 'Sy' was a sophomore at Palma. His parents stretched to send him to the private school, and health issues were about to make his continued enrollment a challenge.  You can see where the two roads intersect here, but it's such an uplifting story to savor. I will say this, the inmates, who, after four years, pooled $32,000 for Sy (at $0.11/hr), didn't just cut the check and move on; they wanted to get to know Sy. They wanted to make sure he had a vision for his life. They held him accountable.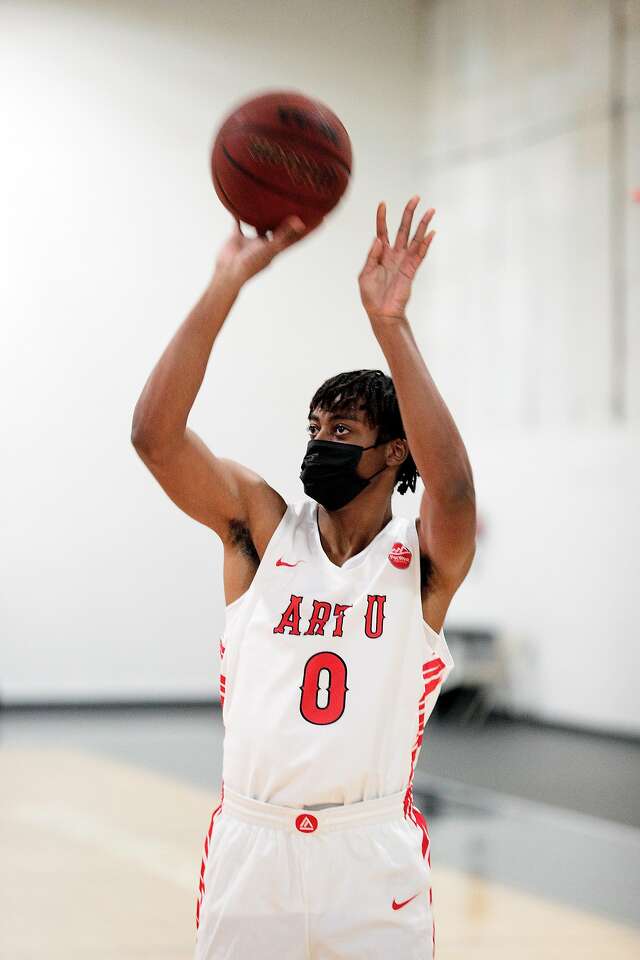 Green's parents let the inmates know that he had issues with procrastination and helping around the house. "Did we call him out? Absolutely," Bryant said. "We had some difficult conversations. We had him chart out a whole list, his duties as a son, as a student, his vision as an athlete. 'In light of those duties you've identified, how important is playing video games? How important is spending a bunch of time on YouTube?' We were having conversations most of us never had with our parents or big brothers."
Click the link below to hear how Sy, Ted Gray, and Jason Bryant are doing five years later. You won't be disappointed. – PAL 
Source: 'Couldn't Believe It': Why Inmates Raised $32,000 to Pay a Bay Area Teen's Tuition," Scott Ostler, The San Francisco Chronicle (12/06/2020)
---
Video of the Year
Honorable Mention (because it's old but it was new to me):
---
Tweet of the Year
---
PAL's favorite finds from 2020
Jason Isbell – "Speed Trap Town"
John Prine – "Sabu Visits the Twin Cities Alone"
El Michaels Affair – "Life of Pablo"
Lee Fields – "Don't Leave Me This Way" (Take Away Show version)
Billy Strings – "Enough To Leave"
Western Centuries – "Sarah and Charlie"
Bobby Womack -"Lookin' For A Love"
---
Like what you've read? Let us know by following this blog (on the right side, up near the top), or:
Email: 123sportslist@gmail.com