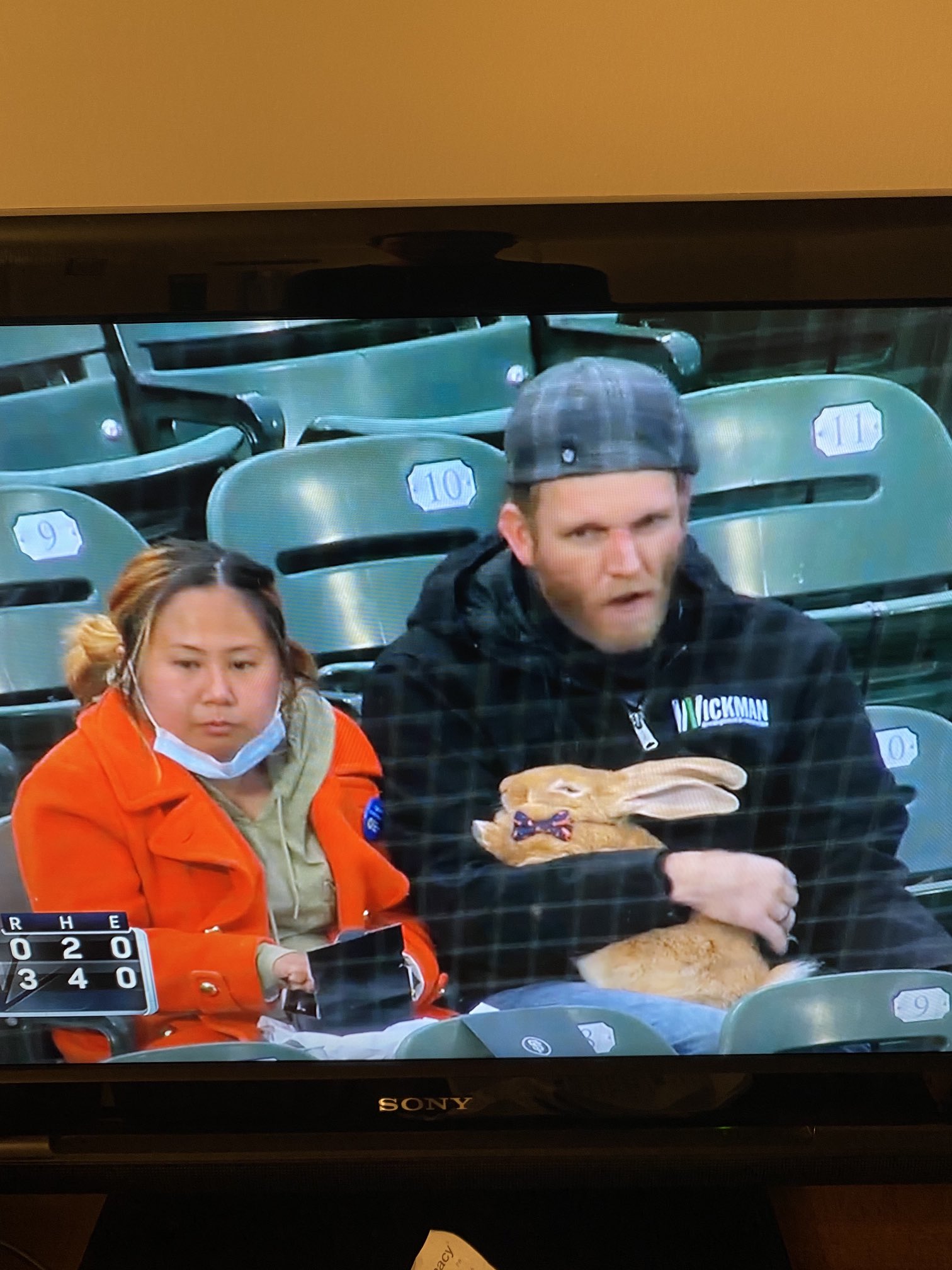 Peak Steph Curry
Steph Curry is the first player I ever saw who made me question everything I ever thought about basketball. His ability to create space and splash a three, or do so when he didn't even have space, was unparalleled and was incomprehensible. If I had to guess, I'd say he's the player I've written about most in the seven years we've been writing this blog.
But the last few weeks Curry took things to another level – determined to get this undermanned squad, which might be the worst in the NBA if he was not on it, into the playoffs has him going full supernova. The numbers are staggering – in one five game stretch he hit ten 3-pointers four times. He's his ten 3-pointers more times than anyone in history and second place is Klay Thompson, with five. In his career. Curry did it four times in a week!
But as Dan Devine puts it, it's never about the numbers with Steph. 
It's in the Houdini-ass ability to escape straitjackets with a live dribble, to squeeze through barely there openings like smoke through a keyhole to create the space to rise up. It's in the fact that everybody in creation knows what's coming—that Steph coming off a screen to pull is a certainty—and yet he still keeps getting to that shot.

In May 2018, as the Kevin Durant–era Warriors were on their way to a second straight NBA championship, Jared Wade described the difference between Golden State's two iconic talents like so: "KD will put 8 points on you every quarter forever in his sleep. Steph, in under five minutes, will have you questioning the reason you ever decided to play basketball."
He led the league in scoring only once before: in the 2015-16 season, when he propelled Golden State to an NBA-record 73 wins and made history as the first player to unanimously win Most Valuable Player honors. Five years later—at age 33, without Klay riding shotgun, with Draymond Green having lost a step, without the Iguodalas and Livingstons and Barbosas and Boguts who helped make those Warriors go—Steph is producing at nearly that exact same level
He has no real help, he's shooting more, and there's a very slim chance the Warriors win if he doesn't have a big night. And yet, the percentages are damn near the same.
TOB says there's nothing better in sports than Curry on fire. I agree, and I love how Devine puts it:
Nothing else feels like it does when Steph becomes wreathed in flames and just starts experimenting, exploring the studio space to see how far he can push the boundaries of what we understand to be true about how the ball finds the net. It's what we're searching for night after night—the moment that makes you leap out of your seat and start speaking in tongues, the fleeting glimpse of forever we hope against hope we might catch every time we tune in.
---

Patrick Marleau Surpasses Gordie Howe
The previous record of games played in the NHL was held by Mr. Hockey, Gordie Howe. 1,767 NHL games. This week, the legend was surpassed by Patrick Marleau. Bay Area folks recognize Marleau, a long-time Sharks player, but I'm guessing many of you won't recognize the name Marleau.
In this story, Scott Burnside shares quite a collection of tales from former coaches, players, and friends. By all accounts, the quiet kid from rural Saskatchewan is loved and respected by pretty much everyone. Hell, even his wife admits that the kids would say he's the nicer of the two.
I liked this story because, while Marleau has been a very good player for over 20 years, he's never been a star. I know the Ripken comparisons came to mind for me, but Ripken won 2 MVPs, was a 19-time All-Star, has over 3,100 hits and 400 home runs; he was a better baseball player than Marleau is a hockey player. But that's kind of the draw to this story. I enjoyed reading about a very good player (but not great) surpasses a legend like Howe in some way.
He first played in the NHL when he was 18 with the Sharks. He lived with Kelly Hrundley and his family. Hrundley was 37 and winding down his career. Marleau became the older brother to Hrundley's daughters. Hrundley described having the kid in his home and looking out after him as "one the highlights of my last years in the NHL."
After home games, the two would drive home together and Hrudey's wife, Donna, would make a late meal of sandwiches or warmed-up leftovers.

"And we might sit up till 2 or 3 or 4 in the morning," Hrudey said. "We just learned everything about each other."

That season, Marleau and Hrudey were up on Christmas Eve putting together a Barbie camper, complete with stickers and all the tiny pieces, to make it just so. And a basketball hoop outside. And there was a gift from Marleau to the entire family, a DVD player, under the tree as well.

The Hrudeys weren't charging Marleau any rent and he wanted to show his appreciation with an appropriate gift, one that included a DVD of a live Fleetwood Mac concert that he knew would be appreciated by Donna and Kelly.
That's just one of many great anecdotes from Burnside's piece. It's a feel-good read for sure. – PAL
Source: "'I'm just playing. I keep playing': Understated Patrick Marleau is breaking an unbreakable record", Scott Burnside, The Athletic (04/19/21)
TOB: Like Donny, I am out of my element here. But I want to push back on your assertion that Marleau was not a star. There is certainly some Bay Area bias here. Well, bias isn't the right word. But even as a non-hockey fan, I know the name Patrick Marleau very well, by proximity, so I was surprised to read you say he's not a star. So I put my research pants on and here is what I have to offer:
Marleau has the second most goals among active players.
Marleau is 23rd all time in goals.
Marleau has the 4th most points among active players.
Marleau is 50th all time in points.
Hockey Dash Reference Dot Com lists his most similar player, by the numbers, as Joe Nieuwendyk. That's Hall of Famer Joseph Nieuwendyk to you, Phil. Other players on his "Most Similar" list include Hall of Famers Ron Francis, Dave Andreychuk, and Adam Oates.
Now, I am an admitted Cal Ripken, Jr. Hater. I'm a charter member of that club, in fact. Never liked him. Selfish. Overrated. Cared about his streak more than his team. Spent 2/3 of his career as a league average or worse hitter. Spent almost his entire career as a below to well below average defensive shortstop and refused to move to third.
With that being said, you can take the two Ripken MVPs and shove 'em. In 1991, it should have been Frank Thomas. In 1983, it should have been George Brett. Ripken had just THREE seasons in the AL's OPS top 10. Meanwhile, Marleau had two seasons in the top 10 of goals per game.
So, I think your initial comparison was spot on. Two very good players who enjoyed incredibly lengthy and healthy careers. One of them was and is severely overrated. The other is severely underrated.
For the record, I would have also accepted a Derek Jeter comparison.
PAL: Marleau has been an All-Star 3 times in a 20+ year career. I'll concede the stat comparison w/ Ripken wasn't the right approach – because both dudes are going to collect the stats playing 20+ years – but consider this: the closest Marleau got to winning the Hart Trophy (NHL MVP) was 9th.
When we talk about stars, there's a popularity element to that. A collective recognition of that guy. It's clear Marleau is revered by players and coaches, but a star he is not.
TOB: Back to the topic at hand – I had no idea that Marleau was about to pass Howe's record, or that anyone would ever come close. Congrats, Patrick!
---
Why the Controversial "Super League" Made Many American Sports Fans Shrug
On Sunday, twelve of the biggest, richest, and most successful soccer teams in Europe announced the formation of the so-called Super League: Arsenal, Chelsea, Liverpool, Manchester City, Manchester United, Tottenham, Atletico Madrid, Barcelona, Real Madrid, AC Milan, Inter Milan, and Juventus. By its name, I assumed they were actually leaving their domestic leagues and forming one big league where the best teams would play each other year round. This didn't sound altogether terrible to me. When Barcelona plays Manchester City, I might tune in. When Barcelona plays Seville, I'll find something else to do. However, my assumption was wrong.
Instead, the Super League's intent was to supplant the Champions League, whereby the top teams from each European league from the previous year play a tournament throughout the course of and on top of their domestic league season. There's a group stage, followed by a knock out tournament, and at the end the champion of champions is crowned. It's fun!
What I soon learned, after reading quite a lot, is that the Super League does not improve on the Champions League. Instead it was a cynical power and money grab by the top teams attempting to ensure they remain on top, while minimizing their effort to do so. Here's Defector's Billy Haisley explaining:
This format follows the logic of the foundational principle of the soccer pyramids the world over, which is the idea of promotion and relegation. The best teams earn the right to compete with the best teams by beating their competitors, thereby either gaining promotion to the next higher league or maintaining their position in the highest tier, while the worst-performing teams are sent to the next league down to make way for the newly promoted ones. Almost everything in soccer is built around this principle that competition alone determines any given club's place in the pyramid. The Champions League adheres to this logic by conditioning inclusion in the field with some tangible form of on-the-pitch success; every team in the field must earn its place. This is what makes the tournament so prestigious, so popular, and so lucrative, and it is why the winner can rightfully call itself the best team in Europe.

The Super League's "qualification" process is much different. "Qualification" for the 20-team Super League won't be based on on-the-pitch success, won't be earned every season with blood, sweat, and goals; instead, it will be guaranteed to the 15 signatory clubs that will found it, with five other teams selected by some as-of-yet-unexplained qualification mechanism.
So, basically, the best and richest teams want to guarantee themselves a place in the Champions League instead of having to work for it, and to do so they want to start a new tournament where they write the rules and those rules give them a berth in the tournament, no matter what.
Both Haisley and the Ringer's Michael Baumann connected the dots fromwhat the Super League was attempting to do to the American sports model, which does not have the promotion/relegation pyramid. Here's Baumann:
Arsenal and Milan were once near-automatic Champions League participants; now, neither club has qualified since 2016-17, costing tens of millions of dollars per year in prize money, and even more in lost prestige.

That's not what the American owners of Arsenal, AC Milan, and Manchester United signed up for. Stan Kroenke, the American billionaire owner of the L.A. Rams, Denver Nuggets, Colorado Avalanche, and Colorado Rapids, began a takeover bid of Arsenal in 2007. At that time, the Gunners were at the intellectual vanguard of the sport, three years removed from an undefeated Premier League campaign and just a year and change removed from an appearance in the Champions League final.

Some 14 years later, Arsenal have gone from world power to bougie Newcastle United; Arsenal currently sit ninth in the Premier League table, not only out of reach of Champions League qualification but likely to miss out on the less lucrative Europa League as well. In every American sport, an inferior on-field product isn't a reason for billionaire owners to make less money—why should soccer be any different?
Haisley argues, however, that the Super League is far worse for competition than even the American sports model.
The Super League is almost like if the Knicks, the Lakers, the Celtics, the 76ers, the Bulls, and the Clippers found it intolerable that they were not guaranteed deep runs in the playoffs every season because other, less historically important teams have done better on the court, and so they were breaking away from the NBA playoffs to form a new postseason, called the Super Finals. The six Super Finals teams promise to still compete in the NBA regular season, but come playoff time, they would be taking themselves, their players, and their fans to the Super Finals, which they claim is now the true determiner of the world's best basketball team. Also, they are no longer beholden to the NBA's salary cap, and have first right of refusal to sign the new class of rookies ahead of the NBA Draft. Good luck to the NBA though!
But Baumann doesn't exactly blame the American owners for bringing the American model to Europe. Instead, he sees the Super League as simply the next step in a 30-year evolution that began with the Champions League, and even the creation of the English Premiere League.
Maybe Europeans are more primed to resist further stratification of sports, but the masterminds of the Super League weren't completely wrong to think they had a chance at forcing more of it through. They've got 30 years' worth of evidence that European soccer fans will accept it.

The Premier League, as a business entity, came into existence in 1992 so that the richest and most successful clubs can siphon off as much money as possible from broadcast fees—to hell with the rest of the hundreds of clubs in the Football League. UEFA's club competitions—formerly known as the European Cup and the Cup Winners' Cup—used to pit domestic league and cup champions against each other on equal footing. Starting with the implementation of the Champions League in 1992, however, national federations have been allowed to enter multiple teams, with richer, bigger leagues sending more clubs to the tournament. And over the past 20-odd years, the format has been continuously tweaked to give bigger clubs a greater advantage and greater share of the loot. (Liverpool made the Champions League final four times from 2005 to 2019, winning twice, while simultaneously being champions of absolutely fuck-all at the domestic level.)
Given that recent history, Baumann was not surprised the world's soccer powers attempted to pull this off. He is surprised, however, that it failed. Fans across the world, even those of the twelve charter Super League members, came out in numbers to fight the Super League and it worked almost immediately.
By mid-week, the Super League was dead. That's pretty cool and very European – where protests still work to effect change. -TOB
Source: "Why The European Super League Is Evil," Billy Haisley, Defector (04/19/2021); "The European Super League Never Stood a Chance," Michael Baumann, The Ringer (04/21/2021)
---
Who Can You Beat One-on-One, and When: A Fourth Dimensional Discussion
If you're reading this, you likely know about my now almost 20-year old belief that I could then and could now score one bucket in ten tries on Mike Bibby (remember: Bibby is playing defense just as hard as he did in the NBA, and not extra hard to avoid the embarrassment of me scoring on him – this is an important factor).

Of course, I'm not the only person who thinks I can score on an NBA player – but importantly, I don't think I can beat Mike Bibby. I just think I can score on him one time in ten. This tells you more about my confidence in both his indifference on defense and my pull up midrange jumper (I got references, just ask), than it does anything else. But the prevalence of cell phones and social media now lets us see that plenty of weekend warriors run into former NBA players at the gym and get their ass handed to them on a regular basis. See, e.g., this viral video involving a high school player getting smoked 11-0 by Brian Scalabrine.
That video inspired a fun NYT article on this phenomenon and you should read it. It explains how hard a scrub like Scalabrine had to work to stay in the NBA so long, and why that means you can't beat him. As Scalabrine relayed, "Joakim Noah said it best," 'Scal, you look like you suck, but you don't suck.'"
That's true. He doesn't suck at basketball. Although I gotta say, while 11-0 is 11-0, Scal basically pulled some ugly bully ball on the guy. He never once made the kid look foolish; he mostly banged his large body into a high schooler and then flipped up an ugly finish. I give Scal a 2 out of 10 for style points.
So, ok, regular guys can't beat former NBA guys. I likely can or maybe cannot score on Bibby. But the much more interesting question is this: when does that stop? When is Scalabrine so old that you, at your age right now, could beat him one on one? Before I answer this question I must say that I have adapted it from Lauren Thiesen's tweet about LeBron, which I saw close in time with this NYT article:
I hemmed and hawed over that one and finally landed on 65-75, with 72 or so being the real over/under.
But back to Scal. Scal is 43 at present. For the purpose of this question I'm going to assume my back is feeling great. I have watched that video above a few times. Studied it. Watched his moves. Considered his skill. Considered his size. Imagined the toll an NBA career will have on his body as he ages. Imagined the toll his size will have on his body as he ages. Thought about taller, bigger, older players I've played against. Finally, I landed on 57. It would be close. 57-year old Scal would score on 39-year old me with some ease, but I also think I would be running circles around him and his creaky knees.

Source: "Why the Worst N.B.A. Player Is (Probably) Still Better Than You," Sopan Deb, New York Times (04/19/2021)
PAL: Favorite Scal quote from Deb's story:
"People don't understand how a little bit nuts you have to be to sustain an N.B.A. career," Scalabrine said. "Especially when you're not that talented. You have to be ready. You have to be up for the fight. You have to be like that every day. And if you're not, you lose your livelihood."
For the record, in all the years we've had the Bibby debate, I don't recall the qualification that limited Bibby's defensive effort.
---
Where Do NBA Fines Go?
You could ask that question about every sport. But this article happens to be about the NBA, and it's a good read. Before we go into where they go, I'd like to take a moment to acknowledge the oft-fined Draymond Green, one of my favorite players, who had this to say about the mystery of where his fine money goes:
"For years we've all been told, 'Yeah, the fine money goes to charity,' but we don't hear anything about these charities, we don't have any say so about these charities. Nor do you ever hear, 'Oh your fine money went to said charity.' Maybe that is an opportunity to build a relationship with said charity?
I felt like Wee Bey when I read that.

Dray is right. This is a real missed opportunity for the NBA to send the money somewhere and say, "This $50,000 to the Boys and Girls Club of Chicago's South Side is courtesy of Draymond Green, who kicked Steven Adams in the balls." Draymond arises to applause, steps up to the mic and doubles his own fine. All the people stand and cheer. It's a really nice scene.
That daydream aside, though, really – where does it go?
The Athletic sought to find out. After a player is fined, where does the money actually go, beyond the blanket word, "charity?" Who is helped? Are there children fed, and clothed, or homes rebuilt? Are scholarships awarded?

Through dozens of interviews and data-driven reporting, The Athletic found numerous, flesh-and-blood examples of people who are a little better off because the NBA docked a player's pay. But when it came down to answering Green's question — where, exactly, did his money go? — the system is set up specifically to prevent any tracing of an individual fine all the way to an individual charity.
NO. Read the article – the concerns are dumb and Draymond's idea is smart, IMO. But the answer to the ultimate answer is that the charities are varied and widespread and honestly that's all that matters. Keep kicking dudes in the balls, Dray. -TOB
Source: "'I Would Have Never Been in College': NBA Fines, from Kyrie Irving to Draymond Green, Have a Story to Tell," Joe Vardon, the Athletic (04/22/2021)

PAL: What a great idea for a story. I never considered where the money went. Never entered my mind until I read the opening. Might I suggest a donation to The Human Fund?
---
Got Seven Minutes? Treat Yourself and Read This Oral History of Rob Gronkowski's Time in College
That should be all I have to tell you, but let me add this:
You know how hot it is in Arizona in August. We didn't have an indoor facility, and it's 120 every day and this big, huge kid is just like a lap dog. He'd go run these routes and come back panting, his tongue hanging out. We'd shoot a little water in his mouth and he'd line up and do it all over again.
Gronk is basically a golden retriever, and how can you not love a golden retriever? Especially one that turns his apartment into a beer/soap fueled slip and slide and shows his position coach…actually, I'll stop there. Just read the article. -TOB
Source: "The 'Monster' From Club G: An Oral History of Rob Gronkowski's Arizona Years," Doug Haller, The Athletic (04/22/2021)
---
Video of the Week
Tweet of the Week
Song of the Week: David Bowie – "Sound and Vision"
---
Like what you've seen here? Spread the word!
Email: 123sportslist@gmail.com
Twitter: @123sportsdigest
---
"I want a decent sock that's comfortable and will stay on my foot!"
-Justin Pitts